Executive Rehab: Drug & Alcohol Rehab for Executives Near Me
What you will learn:
Rehab programs and amenities that are catered to executives
What Are The Best Drug Rehabs for Executives?
Executive drug rehab programs are tailored to the needs of busy professionals who need to address an addiction issue, but who may have confidentiality and work-related issues to deal with, too. Good programs for executives will provide:
Catered, healthy meals
Private rooms
Comfortable furnishings
Exercise facilities
Outdoor recreational areas
Access to computers
Private conference rooms, with phone access
Privacy
Seclusion
Discretion
Travel support
Sometimes, a person who is struggling with drug addiction and who is also in charge of executive functions at work may have responsibilities that cannot be ignored while going through rehab.
They may feel that they don't have time to get treatment because their business or the projects they are working on may suffer, causing them to risk losing money, or even the business or their job. Even more, they may hesitate to enter rehab because it could affect their reputation among their colleagues or with their employers or clients.
The most recent National Survey on Drug Use and Health by the Substance Abuse and Mental Health Services Administration (SAMHSA) showed that fewer than 2 percent of people who were dealing with some sort of substance abuse sought treatment for it, of any kind; at least some of that is attributable to people who feel that they cannot commit the time needed to enter an effective treatment program.
It is possible to find treatment programs that operate through an understanding of a busy executive's needs, commonly referred to as executive rehab programs. There are ways to get treatment that can address the challenges of entering rehab while maintaining one's business reputation, as well as career connections and responsibilities.
Find out if insurance may be able to cover all or at least part of the cost of treatment with our online verification form below.
What Is an Executive Rehab Program?
While studies such as the Social Determinants of Drug Use research from Australia have shown that drug use is not generally a factor of socioeconomic status, there are differing factors that lead certain populations to abuse and then become addicted to drugs or alcohol. As a result, no socioeconomic class or occupation is free from the possibility of abusing or becoming addicted to drugs or alcohol.
Executive rehab programs are designed to enable executives or other people with high-powered jobs to keep up with their active work and family lives while being treated for addictions to drugs, alcohol, or certain behaviors. The programs provide the person who is being treated with freedom to keep working, and even see clients and travel if needed. As a result, the individual can maintain work duties and relationships while in treatment.
Executive rehab programs also differ from other rehab in the types of amenities that are available to clients.
Access to computers, exercise facilities, and many types of luxury amenities are often provided at executive rehab centers, creating a more comfortable or spa-like atmosphere.
Along with all this, these centers and programs cater to their clientele by providing a level of privacy that can protect clients' reputations.
Find Executive Drug & Alcohol Rehab Near Me
Our Treatment Centers by State
SUD Treatments Provided
Executive rehab centers can provide residential, partial hospitalization, or outpatient treatment, with a range of elements that include, among other treatments:
Medical treatment modalities
Therapy
Peer support groups
Maintenance medication treatment
Post-treatment support
It is important to note that not all programs or centers provide all therapies. For example, according to a survey of treatment facilities by SAMHSA, of more than 14,000 facilities of various types surveyed from around the country, fewer than 1,300 had opioid treatment programs. For this reason, it is helpful to ask about the types of treatment provided at any given facility before deciding on one.
Most experts recommend residential treatment for drug addiction, because these types of programs tend to provide the most thorough support for the individual, both in treatment and during recovery. Executive rehab can provide this type of treatment while supporting their clients' lives outside the rehab center.
Take Our Substance Abuse Self-Assessment
Take our free, 5-minute substance abuse self-assessment below if you think you or someone you love might be struggling with substance abuse. The evaluation consists of 11 yes or no questions that are intended to be used as an informational tool to assess the severity and probability of a substance use disorder. The test is free, confidential, and no personal information is needed to receive the result.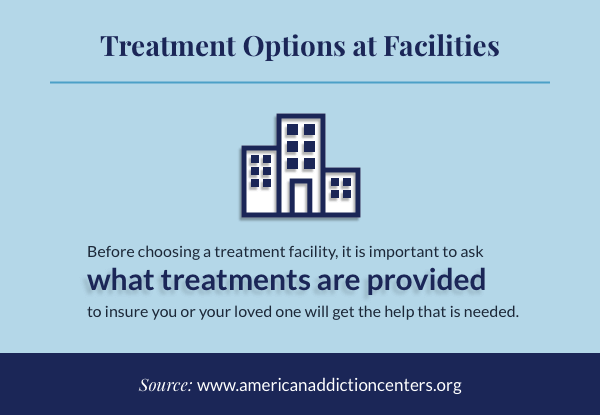 Amenities of Executive Rehab
On top of the treatments provided, executive rehab centers provide comfortable surroundings and amenities that can help their clients feel more at ease, as if they were staying in a hotel or spa. These amenities may include:
Private rooms with comfortable furnishings
Catered, healthy meals
Exercise facilities, swimming pools, and outdoor recreation areas
Access to computers and telephones for work
Ability to have contact with colleagues and family members
Seclusion, discretion, and privacy
Depending on the individual's needs, these facilities may provide treatment on an outpatient basis that enables the individual to attend meetings and other events, or even travel, on a limited basis and with support from the treatment center. These programs are designed around the person who is being treated, to provide the best course to recovery while at the same time taking into account their commitments, comforts, and relationships.

Confidentiality
Because rehab is a medical treatment, it is always treated confidentially; information on treatment cannot be released without the client's express permission. Executive treatment facilities take this a step further, providing privacy and discretion when it comes to the client's personal and professional lives. Executive rehab centers can provide those being treated with a secluded atmosphere away from the spotlight, helping to keep careers and personal reputations intact when these people leave residential treatment.
In the case of outpatient treatment, this discretion can be aided by the person's ability to maintain a certain degree of normal activity. This helps because the interruption to the person's daily responsibilities is minimized.
Cost of Executive Rehab
Because of the amenities and treatment capabilities of executive rehab centers, and because they generally cater to more affluent individuals, the cost to enter one of these programs can be much higher than that of traditional private or public programs. Some of the cost of these programs may be covered by insurance, but only to the degree that treatment is deemed to be medically necessary.
As demonstrated in the SAMHSA facilities survey, facilities like this also often have fewer beds available, or accept fewer clients for treatment, averaging about 25 beds per facility for privately managed centers, as compared to state-run programs that average about 41 beds per facility.
Comparing Executive Rehab Centers and Finding the Right One
As demonstrated above, these privately owned facilities vary in the treatments and amenities they offer. When looking for a facility, it may be tempting to assume that the most expensive program would have the most comprehensive or best treatments and amenities; however, this is not always the case.
Experts generally agree that the treatment most likely to lead to long-term recovery is a residential program that provides medical detox, therapy, and post-treatment coping and support methods, such as those recommended by the National Institute on Drug Abuse. Comparing the treatment capabilities and support provided by the facility to those required by the particular individual's situation, substance abuse history, and related factors, such as the presence of a dual diagnosis, will help match the individual to the treatment program that will be most likely to assist them in reaching and maintaining long-term recovery.