Are There Free Detox Centers Near Me? (Low Cost & No Insurance Options)
Addiction rehabilitation can be an expensive undertaking.
Health insurance typically provides some level of coverage for substance abuse treatment, but there is typically still some cost left to the individual. For some people in need of treatment, these payments can be too high. In such cases, free detox centers may be the answer.
There are several avenues through which you can find free detox treatment options. If you have insurance, detox services may be fully or partially covered. State-funded detox centers may offer free or discounted services to individuals with no income and no insurance. Certain private treatment centers, often run by religious organizations, can also be a resource for free detox programs.
Take Our Substance Abuse Self-Assessment
Take our free, 5-minute substance abuse self-assessment below if you think you or someone you love might be struggling with substance abuse. The evaluation consists of 11 yes or no questions that are intended to be used as an informational tool to assess the severity and probability of a substance use disorder. The test is free, confidential, and no personal information is needed to receive the result.
How to Use Insurance to Pay for Detox?
As of 2014, the Patient Protection and Affordable Care Act requires all health insurance plans sold through the health insurance marketplace, as well as Medicaid, to provide coverage for addiction and substance abuse treatment. Depending on your insurance coverage, your plan may pay for some or all of your treatment. Many insurance plans provide addiction services before the deductible is met, which can help to significantly reduce costs.
Contact your insurance provider to find out what coverage is provided for substance abuse treatment. If you don't have insurance, you may be eligible for free services through state-funded or private detox treatment facilities.
State-funded Detox Centers
Most states provide funding for addiction and substance abuse treatment centers that accept clients with no income or no insurance at no cost. These programs sometimes have waiting lists, and you must meet certain criteria before becoming eligible for free services. Most states require the following:
Official residency within that state
Proof of no income or no insurance
Proof of an addiction and an immediate need for intervention
Once the state has found that you meet all necessary requirements, different levels of treatment may be offered. Available free detox services can be found by contacting your state mental health or substance abuse agency. SAMHSA maintains a database of all state agencies, including contact information. You can also find detox centers near you by using SAMHSA's treatment facility locator. Your state substance abuse agency can tell you which providers provide free treatment services.

Faith-based Detox Programs
Several faith-based organizations provide alcohol and drug recovery programs. Some offer free detox services. The Salvation Army is a well-known provider of faith-based rehab programs throughout the United States and is only one example of a private organization that offers these services. Many more locally based organizations exist. Other private organization offer support services, including support groups and other resources, but do not offer medically supervised detox and require individuals to undergo detox through other means before accessing the services they provide.
Faith-based organizations integrate faith traditions into the treatment process. For individuals who wish to integrate their religion into their recovery, this can be a helpful resource. Finding free faith-based detox programs involves contacting the leaders of your faith tradition to find out what resources they can offer. Not all private detox centers offer free services, so make sure to ask about costs before entering treatment.
Finding Affordable Detox Services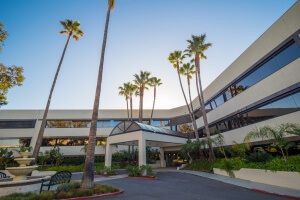 Addictions affect every area of an individual's life, causing stress, damaged relationships, and poor health. Worrying about the cost of treatment can be an added strain when trying to recover from a substance use disorder. Certain populations, including young people, pregnant women, veterans, and those living in poverty can often find resources that provide free detox services. However, if an individual has insurance or demonstrates an ability to pay for services, free detox may not be available. In these cases, many other resources are available to help pay for detox, including scholarships, payment plans, and insurance coverage.