What Women Should Look for in a Recovery Center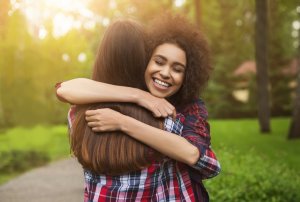 Addiction treatment
is an important first step on the journey to recovery. However, not all recovery centers are created equal. Before committing to a rehab program, be sure to do thorough research in order to find a treatment center that caters to your individual needs.
Before entering treatment, consider whether the rehabilitation center offers separate programs for men and women. Addiction affects the genders differently and may stem from gender-specific issues, such as sexual trauma and violence. Because of this, there are specific things to look for when choosing a recovery center for women.
What to Look for When Choosing a Recovery Center for Women
There are certain characteristics to look for in a potential treatment program, regardless of the patient's gender. Always ask questions about the center's quality of staff, regulated detoxification services, licensure and accreditation, treatment for
co-occurring disorders
(also known as dual diagnosis), outpatient services, and aftercare. Furthermore, if you are a woman seeking treatment, there are a few more factors to explore prior to selecting a rehabilitation program. 
Before committing to treatment for yourself or a loved one, be sure to consider the following questions:
Does this recovery program make you feel safe?
Treatment programs intended for women should provide an environment of safety. It's not uncommon for women with substance use disorders to have experienced traumatic events like physical or sexual abuse, so it's essential that women in rehabilitation programs are regarded with respect and compassion.
Does this recovery program promote a sense of a community? A shared sense of community is especially beneficial to women in recovery. For this reason, women tend to thrive in gender-specific programs. Women-only addiction programs foster a comfortable environment where patients feel  secure sharing their personal experiences. This in turn leads to lasting, supportive friendships that will continue to encourage sobriety well after the completion of treatment.
Does this recovery program discuss gender-specific relapse risks? Oftentimes, traumas that triggered a substance use disorder will be a contributing factor to relapse. For women, issues like untreated childhood trauma, emotional attachment to other substance users, and low self-esteem may increase the likelihood of relapse. Effective addiction treatment for women can include inpatient therapy and outpatient programs to help process trauma, increase self-esteem, and build tools to work through triggers and temptations.
Does this program offer dual diagnosis treatment? In order to receive effective rehabilitation, a dual diagnosis must first be made for any patient suffering from substance use disorder co-occurring with another mental health or behavioral disorder. Women are prone to specific mental health issues that may need to be addressed while in treatment for addiction, these include  body dysmorphic disorder and eating disorders. Because these issues can trigger relapse, it is crucial that rehab programs for women offer treatment for both mental health disorders and substance use disorders.
Final Thoughts If you or a loved one is struggling with a substance use disorder, addiction treatment can help. As you search for a drug rehabilitation center, keep in mind your individual needs and ask thoughtful questions about each program's treatment methods. This will help you understand the ways in which each program caters to women and ensure that you enter treatment feeling safe and supported.
Research Sources