How to Find the Best Alcohol Rehab Centers
The recognition of an alcohol abuse disorder or addiction problem is a huge step for a person struggling with either issue.
Once this realization is made, the next steps can often seem challenging, confusing, and discouraging. One of these steps is beginning the process of finding a rehab program that is most likely to help the individual achieve and maintain recovery.
Knowing what to look for in the best alcohol rehab programs can help remove some of this confusion, making it easier to begin the process and find the program that offers the right methods, treatments, and tools to motivate and manage continued recovery for the person who is ready to enter rehab.
Why Rehab?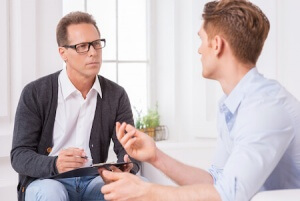 Studies have shown that people who get professional help in treating their addictions are more likely to be able to maintain long-term recovery than those who try to handle it on their own. In fact, a study in the journal
Addiction
shows that this is overwhelmingly true – not only did 62 percent of people who had professional help in treating their addiction succeed in maintaining their recovery for three years, but another 60 percent of those who had made it three years avoided relapse up to 16 years after treatment.
Another reason to select a professional rehab center is the fact that alcohol withdrawal can be dangerous, and even deadly. As demonstrated in a study from the journal Alcohol and Alcoholism, more than 6 percent of people who were treated for alcohol withdrawal symptoms in the hospital died from those symptoms. Responses to withdrawal can include seizures and a condition called delirium tremens (DTs) that may result in death if professional medical treatment is not administered.
For these reasons, finding a rehab center that can provide medical detox, and professional treatment and therapy, is particularly important for alcoholism detox, withdrawal, and treatment.
Residential Treatment for Alcoholism
The first thing to look for in an alcohol rehab center is inpatient or residential care. Experts agree that residential care provides the types of treatments and therapies most likely to help an individual struggling with addiction reach and maintain recovery.
Residential or inpatient programs provide an ability to focus fully on treatment that is not available through outpatient or mutual support group treatment programs. Each day, activities and therapies are offered that help build the tools the person can use to achieve recovery from alcoholism and maintain sobriety after treatment is complete.
Best Customized Alcohol Treatment
The best alcohol treatment centers provide customized, focused care that is designed to meet the specific needs of the individual rather than a generalized program that treats everyone the same. Individualized treatment is seen as the best way to encourage an individual to complete the rehab program and maintain recovery after treatment is complete.
Part of this is simply due to the fact that people need to be motivated to complete the program and continue the practices they have learned afterwards in order for the treatments to have a positive effect. In an article from Alcohol Research & Health, individualized programs are described as one way to maximize the ability to motivate clients to achieve recovery and maintenance.
Take Our Substance Abuse Self-Assessment
Take our free, 5-minute substance abuse self-assessment below if you think you or someone you love might be struggling with substance abuse. The evaluation consists of 11 yes or no questions that are intended to be used as an informational tool to assess the severity and probability of a substance use disorder. The test is free, confidential, and no personal information is needed to receive the result.
Maintaining Sobriety after Alcohol Treatment
Perhaps the most telling sign of a treatment program's quality is its ability to provide strategies and tools that will help the person in treatment avoid relapse after treatment is over. This can be provided through techniques taught throughout the rehab program, and also through sharing resources that are available to the person after rehab is over.
Actions such as Motivational Interviewing, given through phone calls at follow-up intervals after treatment, can remind individuals of their commitment to recovery, so they can avoid slipping back into old habits. An article from Alcohol and Alcoholism shows that this particular form of treatment can be helpful in reducing alcohol consumption. Introducing individuals and their family members to peer support groups and fellowship programs can also provide this regular motivation.
Rehab centers must take the whole individual into account and provide services that are most likely to meet that specific person's needs for treatment.
With client-focused care and research-based practices, these centers are the ones that are most able to motivate a person to complete the rehab program and move forward into a life of continued recovery from alcoholism.
Alcohol Rehab Ratings & Reviews
See our treatment center's ratings and reviews to help you find the best alcohol rehab for you.