Sending a Family Member to Alcohol Rehab
The decision to send a family member or loved one to rehab for alcohol addiction is never an easy one.
The individual's family may have many fears about rehab itself, about how the person will respond both to the intervention and to treatment, and about how the process of finding a rehab and getting the person into treatment works.
AAC is in-network with many insurance companies, which means your addiction treatment could be free depending on your policy.
There are many resources that can help. Knowing a little bit more about the process can make it easier to take the steps necessary to get a loved one needed treatment. Ultimately, the challenges of the process are offset by the hope that the individual will leave rehab in recovery from addiction, making it possible for the whole family to heal.
Take Our "Am I an Alcoholic?" Self-Assessment
Take our free, 5-minute "Am I an Alcoholic?" self-assessment below if you think you or someone you love might be struggling with an alcohol use disorder (AUD). The evaluation consists of 11 yes or no questions that are intended to be used as an informational tool to assess the severity and probability of an AUD. The test is free, confidential, and no personal information is needed to receive the result.
Finding a Alcohol Rehab Program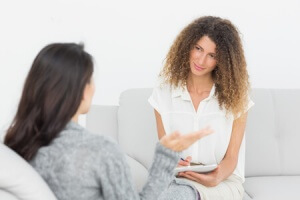 Although it may seem counterintuitive to choose a rehab program before speaking with a loved one about the issue, a person who is thinking of entering treatment is more likely to do so if the program is ready to accept that person immediately. Any delay could allow the person to back away from a decision to enter treatment.
A wide variety of private addiction treatment facilities are available all over the US. It's important to find a program that fits well with the individual's needs. While the choices are many, knowing what to look for in a facility can keep family members from feeling overwhelmed by the available options.
Experts agree that an individual is more likely to achieve recovery in an inpatient, residential rehab facility. These types of facilities are able to provide 24-hour supervision and support that enable individuals to focus fully on the treatments and therapies that can help them achieve recovery, making a positive outcome more likely.
Aspects of residential rehab to look for include:
Medical detox
Ability to accommodate dual diagnoses, including depression, anxiety, and other psychological issues that co-occur with substance abuse
Capability to provide medical support during recovery, if needed
Family therapy
Peer support groups
Education and training in post-treatment coping tools and strategies
The cost of treatment should also be considered. It is possible to at least partially cover rehab costs via most insurance plans. In addition, sliding scale fee systems or payment plans may also be available if the person or family is struggling financially to cover the costs of care.
Find Alcohol Rehab Centers Near You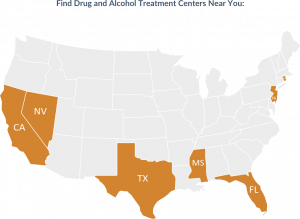 Intervention on Alcoholics

Once a spot in a program has been secured, it's time for the family to confront the person with the addiction and present treatment as a way to a better life. Often called an intervention, this step is hard for some families because they don't know what to expect from their loved ones. For this reason, it's best to enlist the help of a professional interventionist who can steer the conversion in the best way, to increase the likelihood that the person in need seeks help.

An interventionist is skilled at dealing with potential challenges during the alcohol intervention, such as:

An unwillingness to admit a problem exists
Angry reactions
Participants becoming overly emotional or enabling
A refusal to seek help

Other interventions can come from medical professionals as part of the person's regular health screenings. A review in Alcohol and Alcoholism of studies on interventions has shown that screening and brief intervention performed by primary care physicians can help individuals become aware of alcohol addictions and seek further treatment.2




Alcohol Treatment

Treatment for alcoholism generally involves the person first withdrawing from alcohol, via medical detox, and then undergoing various treatments and therapies designed to motivate change. Therapy often involves identifying the underlying issues that led to alcohol abuse in the first place. Oftentimes, family therapy is part of the recovery process.

Family dynamics are often complicated, and the relationships that the individual has with specific family members, and the relationship with the family as a whole, can often become intertwined with addiction behaviors. This is not necessarily a negative thing for the person who is struggling with alcoholism. In fact, according to a chapter from SAMHSA's Treatment Improvement Protocols, one of the purposes of family therapy is to draw on the strengths of the family to help the person develop tools and a support structure that can help that individual to manage triggers and cravings, and maintain long-term recovery.

Another purpose of family therapy is to adjust family relationships in a way that is supportive to all family members throughout the addiction recovery process. Sometimes, nuances in family relationships can be a source of stress or even a trigger for the person who has an alcohol addiction, and sometimes, family members' behaviors can have the unintended result of enabling that person's addiction. Family therapy can help with all these issues and provide all family members with the tools needed to improve relations.

 

Alcoholism Post-Treatment Support from Family

It is important for family members to know that alcoholism is a chronic illness that must continually be managed even after their loved one has completed a rehab program.

For this reason, as stated in an article from Psych Central, continued support from family is vital – not just before and during rehab, but also after alcoholism treatment has been completed – in order to help the individual remain in recovery. Rehab is not a cure; it is the first step in a process that will continue in the months and years following treatment.3

The continued support family members can provide to the person recovering from alcoholism is a key element of ongoing treatment. However, it can be a struggle for family members to repeatedly confront the challenges their loved one will encounter. Fortunately, there are resources that can help family members continue to provide this support while still taking care of their own needs.

These groups can also encourage family members to take care of their own frustrations, emotions, and challenges as they work together to help their loved one avoid relapse.

Sources

National Institute on Alcohol Abuse and Alcoholism. Understanding Alcohol Use Disorder.
Alcohol and Alcoholism. The Impact of Brief Alcohol Interventions in Primary Healthcare.
PsychCentral. Family Involvement is Important in Substance Abuse Treatment. 2016.