5 Tips for Starting Again in Recovery
As spring sets in and the weather warms, you may find a renewed energy for honoring past resolutions and commitments. Indeed, May is a time for new beginnings, for sticking to new plans to live life to the fullest. Or, in the case of those who struggle with addiction, a time to start again in recovery.
Yet, the prospect of starting again in recovery, of leaving behind all the mistakes of the past, can be a daunting challenge. Luckily, there are ways to ease into a life in recovery. These 5 tips for starting again in recovery will help you find a new lease on life while sober.
1: Have an Aftercare Plan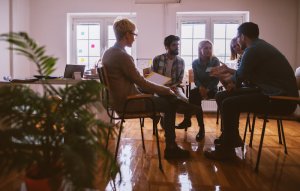 When you leave rehab, you'll normally be equipped with an aftercare plan. This plan could involve regular support meetings with 12 Step groups, like Alcoholics Anonymous. These groups are made up of others who are in recovery, often at different stages. The peer-to-peer interactions can help one feel safe while also connecting them with others who are in recovery.
You may also be connected to alumni programs if you attended a rehab facility. Much like 12-Step groups, alumni networks and programs connect you with others who graduated from a rehab facility and are living in recovery. Whether your aftercare plan involves alumni networks of 12-Step meetings, you can connect in-person or online.
2: Set a New Routine
When starting again in recovery, it can be beneficial to get into a routine. While variety is the spice of life, routine can be calming and less stressful. One of the best routines to get into is a morning routine. It can be empowering to wake at the same time every morning. Perhaps you'll follow it with exercise, or maybe watch the sunrise. Then, perhaps, breakfast, a shower and work.
The details can be filled in later, but routines are vital for starting anew in recovery as they provide vital structure. Regardless of what your routine is, it should keep you occupied, destressed, and sober.
3: Find a New Hobby
Having a hobby can also be a vital part of starting anew in recovery. Stress can be a significant factor in possible relapse, and you should have ways to relieve stress while in recovery. This is where hobbies can come into play. Taking an hour or so everyday to do something you genuinely enjoy can be an empowering experience. Hobbies can also help you destress, and shared interests can connect you with new people.
4: Make New Friends
Having a strong support network can be important to long-term recovery. However, upon leaving rehab, you may find that your social network is surprisingly small. This could be for many reasons. Perhaps many friends are users who are not in support of your recovery. Perhaps you parted ways with others while battling with addiction. It could even simply be that you just lost touch, or perhaps moved to a new region after rehab. Whatever the reason, starting up your social circle can be a great way to start anew in recovery.
You may find friendships through your aftercare plan. Those who are also in recovery can be an integral part of your friend circle and your support network. Additionally, your coworkers may be potential new contacts. Meeting people through your new hobbies can also help you make new friendships while starting again in recovery.
5: Be Prepared for a Relapse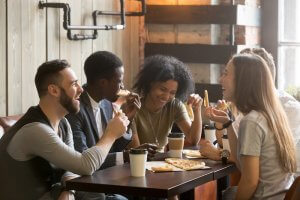 It's a sad fact that many people in recovery relapse. While this may certainly delay recovery, it need not end it. Whether or not a relapse ends one's recovery may depend on how well you prepare for it. A lot of this could start with the mindset. Staying positive can be a great way to maintain sobriety, but it may not prevent relapse. Instead, be aware that recovery is about progress, not perfection. A relapse is an event that you can recover from, not a final failure.
Working on your aforementioned aftercare plan can also help prevent a relapse. In a moment of weakness, having a strong support network to reach out to can help pull you back from the brink. Additionally, relapse is less likely when stressors are under control and your healthy coping mechanisms are functioning.
If you do relapse and feel you need another stay in rehab, know that there is help out there. American Addiction Centers (AAC) stands ready and willing to help you achieve sobriety, regardless of where you are in recovery. AAC is open and committed to providing critical addiction treatment, even in the midst of the pandemic. Always remember that it's never too late to start anew in recovery.