Biden, Criminal Justice Reform, and Substance Abuse
Criminal justice reform as it relates to the production, distribution, and substance abuse, was an important issue during the 2020 presidential election. Although it might've taken a back seat to the pandemic, the economy, and social issues, it still managed to be part of the conversation.
Substance use disorders continue to be a battle that we must all fight together. Recognizing drug addiction as a disease and not a moral judgement, alters the narrative around the subject.
At American Addiction Centers, a nationwide leader in addiction treatment, we understand the struggle of substance use disorders. We provide medical detox, treatment, and help with aftercare planning. If you're struggling with an addiction, please reach out for the help that you need.
Substance Abuse
A substance use disorder happens when an individual uses drugs or alcohol to the point where it leads to medical issues or problems at home, school, or work.
Whether it's alcohol, drugs, or both, substance abuse is connected with family disruptions, financial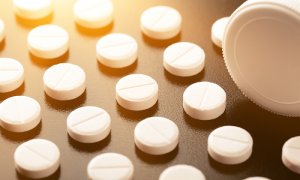 problems, loss of productivity, child abuse, domestic violence, and damaging social conditions.
It's estimated that the total cost of substance abuse is $600 billion a year, which includes crime- and health-related expenses, as well as productivity loss.
And even with all of the discouraging facts, it needs to be clear that a substance use disorder is a mental health illness. The Diagnostic and Statistical Manual of Mental Disorders, Fifth Edition (DSM-5), provides the names, diagnostic features, and symptoms of all recognized mental illnesses. This includes addictions to substances.
There are 10 classes of drugs according to the DSM-5:
Alcohol
Hallucinogens
Inhalants
Cannabis
Sedatives
Opioids
Stimulants
Anxiolytics
Hypnotics
Tobacco
And possibly other or unknown substances.
Biden's Drug Reform
President-elect Joe Biden has a plan to help those struggling with addiction, while still holding the guilty parties accountable under the law. He has a history of being tough on the "War on Drugs" over the years, but has since revised his approach based on a greater understanding of the disease of addiction.
As of November of 2019, Biden stated that he would need more evidence that marijuana isn't a gateway drug to other substances before federally legalizing it. However, in the same year, he stated a call to decriminalize cannabis and to expunge prior cannabis use convictions.
As it stands right now, although not at the federal level, Biden would allow states to legalize recreational marijuana. He would also legalize medical marijuana.
He is responsible for co-authoring the "Len Bias Law," which is currently used to prosecute individuals for drug-induced homicide.
Furthermore, Biden's plan to address the opioid crisis, would not only eliminate incarcerations for drug use alone, but would put an end to (or at least curb) physician's ability to over-prescribe.
If you're struggling with a substance use disorder, you're not alone. There are resources available to help you achieve long-term sobriety and to live a healthy life. Don't let a battle with substance abuse hinder you. Please reach out to get the help that you need today!
*Disclaimer: American Addiction Centers does not endorse any political party or individual. Information provided is meant to inform on the facts from credible sources.