Big Pharma Settles Out of Landmark Opioid Case
A pattern is emerging as more cases against opioid drug manufacturers and distributors are set to head to trial; settlements are being reached at the last minute. The most recent settlement was reached hours before an anticipated trial was to begin in Cleveland.
Pharma Settles Landmark Opioid Case
The case that was set to commence in Ohio was a collection of more than 2,000 lawsuits against pharmaceutical companies. The plaintiffs in these lawsuits allege that drug companies played an integral role in the opioid crisis currently plaguing the United States. Since the beginning of this crisis in the 1990s, over 700,000 people died of a drug overdose (about 400,000 of which were from opioids). Nearly 70,000 people died of overdoses in 2018 (mostly, though not entirely, from opioids), according to recent CDC data. Millions more have become addicted to opioids during this time. The monetary damage associated with the epidemic is estimated to be in the tens of billions of dollars.
Counted among the plaintiffs are thousands of government and municipal entities, including states, counties, cities, and Native American tribes. The defendants include prominent drug manufacturers such as Teva and Johnson & Johnson as well as distributors that are household names like CVS and Walgreens. Collectively, the case is called the National Prescription Opiate Litigation.
At time of writing, Teva and three other large pharmaceutical firms reached a settlement amount to 260 million dollars. However, these four companies are but a small fraction of the numerous defendants set to go on trial.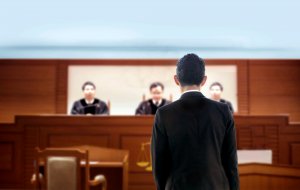 Specific Allegations Against the Drug Companies
It's easy enough to point a finger at these companies for their role in the opioid crisis. But what laws, specifically, are they accused of breaking? The allegations can essentially be broken down into two separate arguments:
The first is the case against opioid manufacturers. Plaintiffs are alleging that drug makers embarked on a misleading and illegal marketing campaign beginning in the mid-1990s, one that essentially amounts to false advertising. The companies, the plaintiffs hold, pushed their opioids on doctors and their patients by playing down their risks while overstating their potential benefits.
The second is the case against opioid distributors. Here plaintiffs allege that distributors pushed painkillers even though they were aware of their negative side effects and the potential for addiction and abuse. According to Vox's German Lopez, this claim is "backed by data showing that, in some counties and states, there were more prescribed bottles of painkillers than there were people—a sign that something was going very wrong."
In light of recent evidence regarding marketing practices and lobbying for new FDA regulation, it's suffice to say that the Pharma companies were feeling anxious about defending themselves on the stand. Not to mention the landslide of negative press they've been receiving in recent years.
Ohio Action Averted
It is worth stating that only the three largest companies involved in the litigation managed to reach a settlement. McKesson, Cardinal Health, and AmerisourceBergen agreed to pay 215 million dollars to the Ohio counties that brought the case. Teva, an Israel-based firm, settled on paying 45 million; 2o million in cash, 25 million in donations to addiction treatment programs. However, there are still many companies that have yet to reach a settlement.
The thing about a case involving thousands of participants is that it's impractical to try every lawsuit at the same time, especially considering they all originated in different courts. That's why the 2,000-plus suits will be overseen by a single judge, Judge Dan Polster, and take place in several phases.
This first trial was to take place in the Northern District of Ohio, Polster's home court and the district where Ohio's Summit and Cuyahoga counties filed their suits. Ohio also happens to be one of the states hit hardest by the opioid epidemic. In addition to a limited number of defendants, the trial was to involve a relatively small subsection of all the companies involved in the larger case.
Even with a trial avoiding, Pharma still has a long way to go. Judge Polster is reportedly overseeing negotiators trying to reach a sort of "global settlement" to resolve all cases on the federal level.
More Court Cases Loom Over Big Pharma
As mentioned above, the current trial only involves a limited number of all the plaintiffs and defendants. No other lawsuit has a trial date, and Judge Polster hasn't given any indication of when they might be.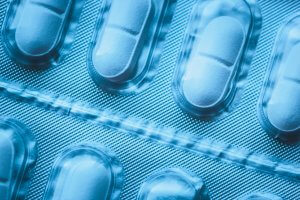 A lot depended on this trial. Since the drug manufacturers chose to settle, defendants in other lawsuits might do the same before ever stepping foot in a courtroom.
Beyond the outcome of this specific trial, three of the biggest defendants—McKesson Corp., Cardinal Health, and AmerisourceBergen—along with some other companies are currently in negotiation with state attorneys general to reach a settlement that could total $18 billion. The Washington Post also notes that Johnson & Johnson may be in settlement talks of their own. Of course, there are the bankruptcy proceedings involving Purdue Pharma. Should a deal be reached, these companies would be off the hook for all subsequent lawsuits.
Should a deal not be reached, each constituent lawsuit may be sent back to its original court. As it stands though, a settlement (or multiple settlements) seems like the most likely outcome. Even Judge Polster has reportedly been pushing for one. But now, the next phase of this case remains a mystery.
_____
Read More from Kevin Schwartzbach:
_____
Photos Courtesy of Shutterstock.