Purdue Pharma, Sackler Family May Soon Admit to Fueling the Opioid Epidemic
When we last left off in the saga of Purdue Pharma, makers of the notorious opioid OxyContin, the multibillion-dollar pharmaceutical company had recently declared bankruptcy amidst ongoing legal struggles. Purdue was embroiled in thousands of lawsuits brought by states, counties, cities, Native American tribes, and other plaintiffs alleging that they played a key role in the opioid epidemic, the worst public health crisis the U.S. has ever faced. The company, owned by the wealthy Sackler family, managed to settle many of the suits out of court—leading to claims that could amount to $12 billion over time—but one thing was conspicuously absent at the time: a statement of wrongdoing from Purdue.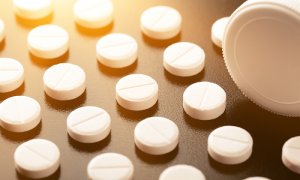 But recent reporting has revealed that such a statement may be imminent. If these reports are accurate, Purdue will soon be agreeing to plead guilty to criminal charges for their role in the epidemic. According to the Guardian, "Purdue lawyers and federal prosecutors are brokering a plea deal that could be unveiled as soon as within the next two weeks and include billions of dollars of financial penalties."
The plea deal comes alongside negotiations for a civil settlement that would also include financial penalties. In total, Purdue is expected to pay out more than $8 billion, including over $3.5 billion in criminal fines, $2 billion in criminal forfeiture, and $2.8 billion in civil penalties.
The Fate of the Sacklers
Since its founding in 1892, Purdue Pharma has netted billions of dollars for its owners, the Sackler family. Now that their company is in legal hot water, however, the fate of the Sacklers is up in the air.
When Purdue reached settlements for its various lawsuits last year, part of those settlements included a stipulation that the Sackler family would have to pay $3 billion of their own money, in addition to funds that would come out of the company's coffers. As Purdue nears a plea deal with federal prosecutors, several family members are in talks to pay an additional approximately $225 million in civil penalties for alleged false claims about Purdue's prescription painkillers.
However, for all their apparent culpability in Purdue's misdealings, it appears as of now that no members of the Sackler family will face criminal charges, according to the New Yorker.
But the Sacklers' legal woes may not be over. "Some state attorneys general, including those in Massachusetts and New York, have demanded the Sacklers disclose additional details of their finances and pay more than the $3 [billion] they offered to settle lawsuits," per the Guardian. Yet for now, the Sacklers are avoiding the same fate of their company, bankruptcy and criminal liability, while their family fortune will remain mostly intact.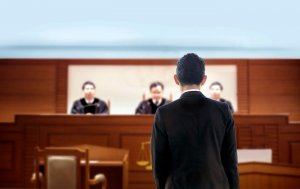 What Happens Next
If Purdue does indeed enter plea, it would be one of the first—although not the first—cases in the country in which an opioid company was convicted of criminal charges. The charges would include conspiracy, violations of an anti-kickback law, and misbranding under the Food, Drug and Cosmetic Act.
In spite of this potential guilty plea, the U.S. Justice Department may waive up to $2 billion in claims against the company, provided it meets certain conditions. Even if some of the owed money is waived, though, this plea represents a momentous step forward in the fight to hold opioid companies accountable for their roles in the opioid epidemic.