Substance Abuse and Overdose Deaths are on the Rise
Substance abuse and drug overdose deaths are on the rise. A big part of this trend may be in large part due to the pandemic, as this invisible enemy has wreaked havoc over so many areas of our lives. Especially mental health. Those in sobriety may have relapsed. Others who have been battling with drug or alcohol addiction for years may have had their condition exacerbated by the events of 2020. The Centers for Disease Control and Prevention released statistics on substance abuse provisional overdose deaths.
Startling Statistics About Substance Abuse and Overdose Deaths
The CDC's data shows "provisional counts for drug overdose deaths based on a current flow of mortality data in the National Vital Statistics System." And although the national provisional data is inclusive of deaths in both the nation's capital and within all 50 states based on the specific date provided, it may not include all deaths within the specified timeframe.
When an individual consumes more than the suggested amount of something–usually a drug—it's called an overdose. Intentionally taking too much of something is an intentional overdose, whereas accidentally taking too much of something, is an accidental overdose. An overdose can result in harmful symptoms or even death.
Statistics on types of drug overdose deaths as related to the pandemic:
There was a 98% increase in synthetic opioid-related deaths in 10 West Coast states between May 2019-May 2020.
Cocaine overdose deaths increased by 26.5%.
There was a 34.8% increase in psychostimulants (e.g., methamphetamine).
Additional overdose death statistics:
Over 3 in 5 overdose deaths included individuals who were connected to potential opportunities of care or life-saving actions.
Nearly 85% of overdose deaths include illegally manufactured fentanyl, cocaine, methamphetamines, or heroin.
Upwards of 80% of overdose deaths involve opioids.
Combatting Substance Abuse and Overdoses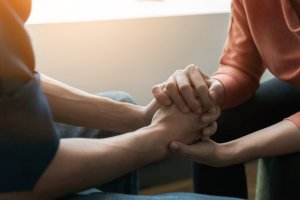 According to the Minnesota Department of Health (MDH), drug overdose deaths within the first half of 2019 in comparison to the first half of 2020 had a 31% increase.
By the end of May 2020, upwards of 81,000 drug overdose deaths took place in the U.S. since May 2019, according to the CDC.
The facts remain that substance use and overdose deaths are challenges that need to be addressed. It can start with something as small as an intervention guided by a professional, raising awareness, and helping those battling an addiction to get the treatment they need.
Finding Hope and Treatment in Dark Times
If you're struggling with an addiction to drugs or alcohol, you're not alone. Help is a phone call away. American Addiction Centers, the nationwide leader in addiction treatment, provides treatment for those battling substance use disorders. We offer inpatient treatment, residential, intensive outpatient programs, and standard outpatient to accommodate a variety of individuals and their circumstances. We even offer aftercare planning to help individuals have a solid foundation in the recovery process. If you're struggling, please reach out to get the help you need today.