Harm reduction programs exist for several types of drugs, including opioids, alcohol, stimulants, Ecstasy, and marijuana. They range from needle exchange sites to managed alcohol programs to drug-testing kits at music festivals. Studies have found many of these methods to be effective. But critics see the programs as encouraging drug use and keeping people addicted to drugs.
Below is information on common programs, tips for safe use, and links to more resources. 
American Addiction Centers offers free and confidential guidance to those suffering from addiction. Call our addiction helpline today if you or someone you know may be struggling with an addiction problem. 
Harm Reduction
Harm reduction is a broad term that applies to policies, programs, and practices that aim to minimize the health, social, and economic consequences of substance abuse.1 The idea behind harm reduction is not to necessarily eliminate substance abuse but to diminish its harmful effects.
Harm reduction acknowledges that many people will continue to abuse drugs and engage in other dangerous behaviors despite prevention efforts. It also accepts that many people are unwilling or unable to seek treatment. But while some people who use substances may not necessarily require treatment, it is helpful for them to be aware of resources that can help minimize harm from their drug use.1

Heroin and Other Opioids
Harm reduction for heroin and other opioids is designed to reduce the risk of overdose and decrease the transmission of blood borne viruses associated with needle drug use. It also includes referring heroin and opioid users for addiction treatment and medical care.2
Alcohol
Harm reduction for alcohol aims to minimize harm due to alcohol use and abuse which, in addition to potentially developing an alcohol use disorder, includes increased risk for cancer, heart disease, liver cirrhosis, stomach problems, mental health issues, and injuries and accidents.9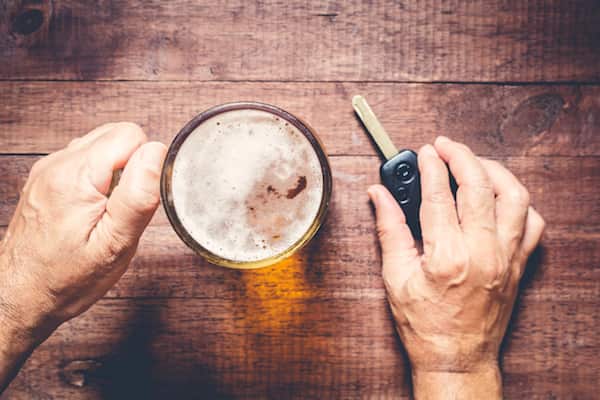 Tips for safer drinking include:10
Giving car keys to someone before you start drinking
Eating before drinking and stay hydrated when drinking
Taking vitamins to replace those lost through drinking
Going out with a friend who can monitor your behavior and consumption
Bringing condoms when you go out drinking. Scheduling at least one abstinence day a week
Reducing the number of days you drink per week or month
Stimulants
As with harm reduction for other substances, stimulant harm reduction efforts are aimed at meeting users where they are, proving education on drug use, and preventing harm associated with stimulant use, including dental problems, STDs, psychosis, and poor hygiene.15
Ecstasy
The aim of Ecstasy (MDMA) harm reduction is to prevent harms associated with Ecstasy use, which can include anxiety, trouble concentrating, fatigue, insomnia, depressed mood, hypersomnia, difficulty concentrating, decreased appetite, and dizziness.17
DanceSafe is a similar organization that provides education about Ecstasy and other drugs in the electronic music scene, as well as on-site pill purity testing at events. Other on-site services include ear plugs, free water, and safe sex tools.
Marijuana
Harm reduction for marijuana is designed to promote safety, health and well-being, and informed decision-making regarding use.19
In anticipation of Canada's legalization of marijuana, the Canadian Nurses Association published a harm reduction guide for marijuana use.
How Effective Is Harm Reduction?
A number of studies on harm reduction for specific substances have demonstrated its effectiveness.
In the video below, American Addiction Centers' national medical director, Dr. Calarco, addresses the effectiveness of harm reduction.
Criticisms
Critics argue that medication-assisted treatment drugs such as buprenorphine can themselves be addictive and are essentially keeping the person dependent on opioids (substituting one drug for another). They also point out that the drugs can be diverted and sold on the black market.22
Further, some have suggested that needle exchange programs lead to more dirty needles on the street and overdoses if the programs are not properly controlled.23 Another common criticism is that they encourage drug use and make it easier for addicts to remain addicted and continue to commit crimes.24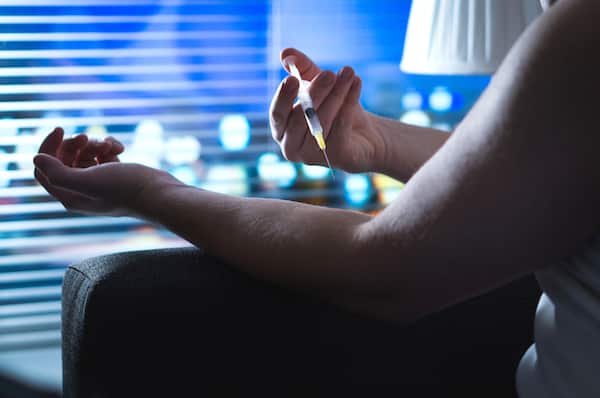 Similar claims have been made about supervised injection sites. And a recent study found that the available research on the sites was not well-conducted. The quality studies did not find any noticeable effect on overdose deaths or needle-sharing.25
Still, researchers who studied an injection site in Vancouver, Canada found that it led to significant increases in the number of people who sought methadone and other addiction treatments. Other reviews have found that injection sites improve health in users and do not increase drug trafficking or crime. The question is whether sites that open in other cities, like in the U.S., will see these same results.4,25
Find Programs
You may be able to find a harm reduction program by talking to your health care provider, an addiction counselor, or searching the online listings (available by state) from the Harm Reduction Coalition
To find a needle exchange program, you can browse online listings from the North American Syringe Exchange Network
To find a designated driver program, you can search for a program by state on the website of the National Directory of Designated Driver Services
To find an authorized buprenorphine doctor, you can search the Substance Abuse and Mental Health Administration's database, available by state
To find a methadone or opioid treatment program, enter your location on the Behavioral Health Treatment Services Locator to enter your location and then use the drop-down menu on the right-hand side of the map. Make sure that you check "substance abuse."