Do Drug & Alcohol Rehabs in Tennessee Accept Aetna Insurance?
* These fields are required

Do Rehabs in Tennessee Take Aetna Health Insurance?
Yes, there are many rehab facilities in Tennessee that may take Aetna health insurance. Aetna of Tennessee is an insurance provider that may cover rehab for drug and alcohol addiction depending on your plan and individual needs. Aetna Tennessee may be able to cover at least some of the cost of medical detox, inpatient or outpatient rehab, or more long-term residential treatment programs. Contact us to learn more about your options using Aetna Tennessee insurance to pay for rehab at one of our facilities.
If you or a loved one is struggling with substance use, it is important to find out your level of rehab coverage with Aetna so you can get the help you need. American Addictions Centers (AAC) has a nationwide network of rehab facilities near Tennessee that may be able to accept Aetna health insurance, including Recovery First Treatment Center in Hollywood, Florida; River Oaks Treatment Center near Tampa; Oxford Treatment Center in Etta, Mississippi; and Greenhouse Treatment Center in the Dallas-Fort Worth area of Texas. Sometimes it is better to travel a little farther for rehab in order to remove yourself or your loved one from triggers and environments that may cause substance use. That's why our admissions navigators will listen to your story to work with you to find the best options for treatment for your personalized needs.
What Substance Abuse Treatment will Aetna Cover?
Aetna health insurance may be able to cover a range of drug or alcohol rehab programs. Your level of coverage depends on your specific plan and the addiction treatment provider you choose. With Aetna, you may qualify for:
Detoxification – As you begin your recovery journey, detox can be an effective way to get rid of a substance in your body and safely manage the side effects of withdrawal.
Inpatient or Residential Rehab – Inpatient or residential treatment is ideal for those with more severe addictions who have been misusing a substance for a long period of time. A patient receives 24-hour care and works to develop capabilities that allow them to remain in recovery after they leave the treatment center.
Partial Hospitalization Program (PHP) – Sometimes referred to as day treatment, PHPs have a similar treatment intensity and daily structure to an inpatient or residential program but they do not require a patient to stay overnight. Partial hospitalization may include family meetings, medical services, and treatment of co-occurring disorders.
Outpatient Rehab Treatment – A more flexible approach to treatment, outpatient rehab allows patients to live at home or in a sober living environment and carry on with their day-to-day duties. They are less intensive than inpatient rehabilitation but still allow for an appropriate treatment intensity to ensure a patient maintains sobriety.
Intensive Outpatient Program (IOP) – An IOP allows individuals to continue their daily routine but still receive intensive treatment. This program is ideal for those who have a supportive home environment. Generally, individuals go to a treatment facility three to four times a week, where they receive a higher level of care than the standard outpatient program.
Does Aetna Cover Treatment for Substance Use and Co-Occurring Mental Health Disorders?
Aetna health insurance may cover co-occurring disorder treatment, such as treatment of depression or anxiety, as well as addiction under mental or behavioral health services. Depending on your level of coverage, mental health treatments may at least be partially covered.
It is common for people to struggle with a co-occurring disorders, and there are many addiction rehab facilities that offer integrated treatment to address substance use disorder and mental issues together.
Rehabs That May Accept Aetna Tennessee Insurance
American Addiction Centers (AAC) owns and operates facilities at various locations nationwide to provide you or your loved one addiction and mental health care.
About The Contributor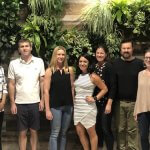 The editorial staff of American Addiction Centers is made up of credentialed clinical reviewers with hands-on experience in or expert knowledge of ad … Read More
---