Rehabs in California That Accept Aetna Insurance
* These fields are required

Does Aetna Cover Rehab in California?
Aetna insurance may be able to cover all or at least part of the cost of rehab for drug and alcohol addiction in California. This depends on your health plan and the treatment provider you choose. Aetna health insurance may partially cover detox, inpatient or residential rehabilitation, partial hospitalization, and intensive outpatient treatment.
Sadly, there were 10,162 reported drug overdose deaths in California from May 2020 to May 2021.1 If you or a family member has a problem with addiction, a rehab facility can provide you with the support you need to get sober. American Addiction Centers (AAC) has a local treatment center, Laguna Treatment Hospital in Orange County, that is in-network with Aetna in California. Check your level of coverage with Aetna to find out what you will be covered for in terms of substance use treatment.
What Substance Abuse Treatment Does Aetna Insurance Cover?
Aetna insurance may be able to cover substance use disorder (SUD) treatment in the state of California. Depending on your plan, insurance may cover at least part of the cost of:
Detoxification – This medically supervised process safely manages withdrawal symptoms while the body rids itself of harmful substances.
Residential or Inpatient Treatment – These programs are designed to help those with serious drug or alcohol dependencies. Individuals live at the rehab facility full time and receive care from addiction professionals. A benefit of this form of treatment is that it allows individuals to have some distance from their home environments so they can focus entirely on their sobriety.
Intensive Outpatient Program (IOP) – In an IPO, an individual receives treatment, such as group therapy or individual counseling, for a specific number of hours each week at a treatment facility.
Partial Hospitalization Program (PHP) – Referred to as day treatment, PHPs are ideal for those who do not need supervision 24/7 but still require medical or mental health support. Typically, these programs provide at least 20 hours of treatment each week.
Does Aetna California Cover Co-Occurring Disorder Treatment?
Aetna may cover co-occurring disorder treatment in California. Co-occurring treatment provides therapies for mental health conditions as well as addiction. Depending on your level of coverage, co-occurring disorder treatment may at least be partially covered.
It is important to seek treatment that addresses your mental health conditions and substance use disorder (SUD) simultaneously. Laguna Treatment Hospital is in-network with Aetna and offers treatment for a co-occurring disorders.
Our Other Treatment Centers Near You
About Aetna Health Insurance
Aetna, founded in 1853, is now a nationwide provider of healthcare benefits for individuals, families, students, and employees alike.2 Aetna is now a subsidiary of CVS Health Corporation, and provides plans ranging from Affordable Care Act (ACA) marketplace plans, to Medicare and Medicaid coverage as well. These plans range from PPOs, HMOs, POS, and more depending on your plan details and needs.3,4,5
Insurance Coverage Survey
Rehabs That May Accept Aetna of California Insurance
American Addiction Centers (AAC) owns and operates facilities at various locations nationwide to provide you or your loved one addiction and mental health care.
About The Contributor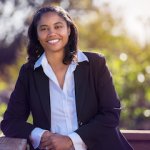 Nitara Osbourne, M.Ed., is an award-winning writer and Content Specialist at American Addiction Centers.
---