Does Insurance Cover Dual Diagnosis Treatment in Rehab?
* These fields are required

According to the National Survey on Drug Use and Health, 17 million adults in the United States have both a substance use disorder, such as alcohol use disorder or opioid use disorder, and a mental illness, such as anxiety, depression, bipolar disorder, or post-traumatic stress disorder (PTSD).1
When someone meets the criteria for a mental health disorder and a substance use disorder at the same time, this is known as having a co-occurring disorder. Co-occurring disorders are sometimes referred to commonly as dual diagnoses or comorbidities.2
If left untreated, both substance use disorders and co-occurring mental health conditions can worsen over time.2 Therefore, comorbidities present unique needs in a treatment setting that require careful assessment and action. With the proper treatment, comorbidity recovery is possible and sustainable.
American Addiction Centers offers co-occurring disorder treatment at each of our nationwide locations and accepts a variety of health insurance plans. Call to learn more.
What Is Dual Diagnosis Treatment?
Rehab centers that work with patients with more than one disorder diagnosis are called co-occurring disorder treatment centers or dual-diagnosis rehab centers. These treatment centers offer inpatient and outpatient rehab options as well as different types of therapies and medications proven to help people recover from their comorbidities.
Co-occurring disorder treatment— also known as dual diagnosis treatment — is comprehensive and all-encompassing addiction and mental health treatment. This type of treatment considers and addresses all the complex mental health needs of patients to improve the outcomes of their recovery and support them in their journey to long-term rehabilitation.3
There are a variety of promising behavioral therapies for adults and adolescents with comorbid disorders. These behavioral therapies include:3
Multi-systemic therapy (MST).
Brief strategic family therapy (BSFT).
Therapeutic communities (TCs).
Assertive community treatment (ACT).
Dialectical behavioral therapy (DBT).
Exposure therapy.
Integrated group therapy (IGT).
The type of treatment that someone receives at a co-occurring disorder rehab center will depend on their specific struggles and treatment needs. Most co-occurring disorder rehab centers provide individualized treatment plans to help people get the help they need for their specific situations.
The Mental Health Parity and Addiction Equity Act (MHPAEA) is a federal law that ensures that all health insurance companies provide coverage for mental health and substance abuse treatments in the same way that they provide coverage for medical and surgical treatments.5
While patients are guaranteed at least partial coverage for any comorbidity treatments they receive, they may be responsible for paying some out-of-pocket costs, depending on their plan, such as:6
This is the amount of money someone pays directly before insurance coverage kicks in to help pay for covered services.
This is the fixed price that someone pays for a covered medical service.
This is a member's share of the costs of any covered health care services/treatments (e.g., 20%).
Exactly which co-occurring mental health condition treatments an insurance company covers and how much of the treatment they cover will depend on the specific health plan that a person has. The amount someone pays for their deductible, coinsurance, and copays also depend on their specific health insurance plan as well as the type of treatment center they choose to attend.
Call the number on the back of your insurance card to ask a customer service representative for details about what your plan covers for dual diagnosis treatments. Or, check to see whether American Addiction Centers accepts your insurance at any of our co-occurring disorder treatment programs by filling out the verification of benefits form below.
Which Programs Are Covered by Insurance?
Rehab centers that provide treatments for people with co-occurring disorders offer a wide variety of treatment options to ensure that every person can receive the treatment they need for their unique needs and situation.
Reputable treatment centers that treat comorbidities use evidence-based, integrated treatment programs to address substance use disorders and mental health disorders at the same time.
Depending on the specific insurance plan that someone has, the following co-occurring disorder treatments may be at least partially covered by their insurance:7
During drug or alcohol detoxification, someone endures withdrawal as their body adjusts to not using the drug (or drugs) of their choice. Medications may be used to help keep patients safe and comfortable before transitioning to the next phase of care (e.g., inpatient rehab).
Different types of therapies are offered (e.g., cognitive behavioral therapy) both individually and in group settings to address mental health disorder symptoms, recognize triggers for substance misuse, and encourage a change to more positive, healthy behavior.
Medication-assisted treatment options involve the use of prescription medications to reduce the symptoms of mental health conditions, control the addiction, and treat any mental health disorders.
Provided by health professionals and peer support specialists, education helps people with co-occurring disorders understand how addiction and mental health struggles contribute to each other and can affect their behaviors.
Patients can receive and participate in these treatment modalities in inpatient (residential) rehab centers, partial hospitalization programs, intensive outpatient programs, outpatient rehab centers, acute medical care facilities, and therapeutic communities.7
The treatment someone receives should be individualized and address the full breadth of their needs, including their gender, race, age, life circumstances, symptoms, the severity of their substance use disorder, risk of suicide, and trauma history.
A member's specific insurance coverage for co-occurring disorder treatments will depend on the health insurance plan they possess.
Medicaid Coverage for Dual Diagnosis Treatment
Nearly 78 million people possess health insurance coverage through Medicaid in the United States.8 In fact, Medicaid is the largest payer for mental health services, including substance use disorder services, in the country.9 The government-funded program provides health coverage for low-income adults, children, pregnant women, elderly adults, and people with disabilities.8
Medicaid plans typically cover all or part of the cost of the following services:10
Initial screening (to determine a patient's needs & best types of treatment options).
Medications for managing cravings and withdrawal.
Family counseling.
Individual counseling.
Inpatient rehab.
Long-term residential treatment.
Detox.
Outpatient rehab.
Other mental health services.
Medicare Coverage for Dual Diagnosis Treatment
Medicare is a federal health insurance program for people who are 65 years or older and younger people with disabilities.11 Medicare members have insurance coverage options, and each plan varies in terms of its monthly cost (premium) and level of coverage for various treatments.11
Medicare will cover certain screenings, treatments, and programs for their members to support their recovery from mental health conditions and substance use disorders. Medicare provides at least partial coverage for the following co-occurring disorder treatments and services, including:12
Screenings.
Behavioral health integration services.
Counseling.
Inpatient (residential) rehab facilities.
Outpatient rehab programs.
Partial hospitalization programs.
Opioid use disorder treatment services.
Telehealth.
What If I Have No Insurance?
Seeking treatment for co-occurring disorders is one of the best investments that a person can make for their health and wellbeing. Even if someone doesn't have health insurance, there are other ways for them to receive treatment.
The following options may help someone pay for co-occurring disorder treatments, including:
Private payments. If someone has the financial ability, they can usually pay the treatment center directly with cash (or credit card).
Financing and payment plans. Most rehab centers offer payment plans that allow patients to pay back the costs of treatment over time. Many rehab centers provide financing options, such as lower monthly payments. Most facilities are flexible and happy to work with patients to help them receive the treatment they need.
Scholarships and grants. Scholarships and grant programs are offered by state governments, some rehab centers, and private not-for-profit organizations to help people go to rehab without worrying about financial hardship.
State-funded rehab centers. State-funded treatment centers are funded by the government to help support people who are struggling with addiction and/or mental health conditions.
Don't let the cost of treatment prevent you from getting the help you need. Remember: an investment in co-occurring disorder treatments is one of the best decisions you can make for your health, quality of life, and longevity. Treatment works and it saves lives. Call the rehab centers you are considering to ask about how to access treatment without insurance, or find an American Addictions Centers rehab center below.
Rehabs That May Accept This Insurance
American Addiction Centers (AAC) owns and operates facilities at various locations nationwide to provide you or your loved one addiction and mental health care.
About The Contributor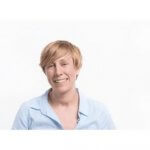 Lindsay Curtis is a freelance health writer with 20 years of writing and strategic communications experience.
---