Seminole Tribe of Florida is In-Network with AAC
Seminole Tribe of Florida Health Insurance Coverage for Drug & Alcohol Rehab
On this page, you will learn about Seminole Tribe of Florida Health insurance coverage for substance abuse treatment and how to confirm what benefits are available under your specific plan.
Yes. Seminole Tribe of Florida covers drug and alcohol rehab.
American Addiction Centers (AAC) aims to provide you with the most current and updated information on addiction insurance coverage.
Check to discover the types of treatment your insurance plan will cover at an American Addiction Center's location

Coverage
Plan Types
Provider Overview & Eligibility
Sources
Does Seminole Tribe of Florida Cover Rehab?
The Seminole Tribe's Health Plan provides medical healthcare, which includes health screenings, early interventions, education, and acute and post-acute care to the Seminole Tribal Community in Florida. 2 While the plan does not insure, health administration professionals coordinate with your insurance company on your behalf to cover at least part of the cost of rehab.
However, each of the Seminole Tribe of Florida's health clinics have a Center for Behavioral Health (CBH), which provides Tribal Members, who might suffer from substance use and other issues, with integrated mental and behavioral services that are culturally sensitive and include:3
Substance abuse treatment.
Individual, group, and family therapy.
Crisis intervention and stabilization.
Treatment for mental health issues.
Referrals to inpatient treatment programs.
Education about behavioral health problems.
Depression screenings.
Each of the Seminole Tribe of Florida's five health clinics have a CBH that's staffed by licensed physicians, psychologists, psychotherapists, and other qualified mental health professionals who provide care to help the emotional and physical well-being of the individual, their family, and the community.3
Substance Abuse Treatments Covered
The Seminole Tribe of Florida provides evidence-based therapies, including:3,8
Individualized drug counseling. Individual therapy helps reduce or stop the use of drugs and/or alcohol but also addresses family and social relations, employment, and other illegal activity. The program aims to help the individual set behavioral goals and develop coping strategies to maintain sobriety.
Group counseling. Therapy in structured groups allows individuals to talk with their peers about their struggles and learn from others' experiences.
Outpatient treatment programs. Outpatient substance abuse treatment allows individuals to live at home for the duration of their treatment, which might include various therapies and care for additional mental health disorders.
Other treatment options may vary depending on the specific insurance plan. It's important that addiction treatment be tailored to fit the specific needs of the individual and address not just the addiction but any co-occurring mental health disorders as well. Thus, each person's path to recovery looks different.
Not Sure If You Need Rehab?
Take our free, 5-minute substance abuse self-assessment below if you think you or someone you love might be struggling with substance abuse. The evaluation consists of 11 yes or no questions that are intended to be used as an informational tool to assess the severity and probability of a substance use disorder. The test is free, confidential, and no personal information is needed to receive the result.
Seminole Tribe Insurance Plans & Coverage Levels
The Seminole Tribe of Florida self-funded supplemental health plan is available for Tribe Members only. Others may be eligible for direct purchase or referral healthcare, under the Indian Health Authority, but must register for health services.7
The Seminole Tribe of Florida's Eligibility & Utilization Services can help members get referrals for treatment required outside of one of the Seminole Tribe of Florida's health clinics, negotiate rates with out-of-network providers, and manage the Medicare reimbursement program.7
The Seminole Tribe of Florida is a sovereign government, meaning they don't operate a healthcare system based on U.S. laws. 1 So while they don't have the Affordable Care Act (ACA), for instance, they do provide a government, customs, and services that help their community grow and thrive. And these services include healthcare and behavioral health services, too.
What is Seminole Tribe Health Insurance?
The Seminole Tribe Health Plan isn't health insurance. The Seminole Tribe of Florida's Health Administration oversees the administrative, financial, and programming function of the healthcare system, which includes behavioral health, dental, and elder services; a health plan; a medical program; pharmacies; and more.5
Seminole Tribe Insurance Eligibility Requirements
To be eligible for health services through one of the Seminole Tribe of Florida health clinics, individuals must have:6
Identification information, including a birth certificate, social security card, and photo ID.
Proof of Indian descent in the form of a Tribal Membership card or letter of enrollment; Certificate of Degree of Indian Blood (individuals must be at least a quarter Seminole Tribe of Florida), proof of DNA test that the individual is a first-generation descendant of the Seminole Tribe of Florida, proof that the individual is listed on the original Alaska Native Claims Settlement Act of 1971, or proof that the individual is listed under the census roll of the Seminole Agency of 1957.
Recent medical records.
Contact phone number for your Tribe to verify membership.
Rehabs That May Accept Seminole Tribe of Florida Insurance
American Addiction Centers (AAC) owns and operates facilities at various locations nationwide to provide you or your loved one addiction and mental health care.
---
We're committed to your recovery
When you invest and successfully complete 90 consecutive days at an American Addiction Centers facility, we believe that you have created the most solid foundation for your long-term goals of sobriety.
In the event that you experience a relapse, you are welcome back for a complimentary 30 days of our treatment*
Learn about our brand promise
*Terms and conditions may apply, and results may vary.
Questions about your insurance?
You can receive 24/7 text support right away and at your convenience.
Learn about the AAC rehab centers that may accept your insurance.
How much does rehab cost? Learn more about cost and payment options.
---
About The Contributor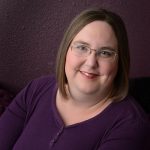 ---