Employee Assistance Program (EAPs) & Substance Abuse Services
Employee Assistance Programs (EAPs) may cover drug or alcohol rehab costs depending on your coverage level.
* These fields are required

Employee assistance programs, or EAPs, are able to assist employees with various issues, such as mental health concerns, personal issues, grief, and workplace violence through methods such as short-term counseling and other interventions. Read more below about how an EAP can help you receive help for these issues, as well as substance use disorders.
What is An Employee Assistance Program (EAP)?
An Employee Assistance Program is a valuable program offered by employers to help employees resolve problems covering a wide range of issues.1 Employees have access through an EAP for personal or work-related problems, receiving confidential aid.1 Employees may receive short-term counseling, evaluation, and referral for further treatment through this confidential program.2 Some of the areas of they may assist with include:1,2
Mental health concerns.
Personal issues.
Trauma-related problems.
Grief.
Substance use disorder.
Workplace violence.
These are a sampling of some of the common issues people may use an EAP for. However, there may be other situations that would be appropriate for EAP services.
How do EAPs Work?
An Employee Assistance Program provides employees with free and confidential services for the purpose of helping deescalate an employee's problem.1 For example, if you are dealing with a substance use disorder, you can receive free services through the EAP, and your employer won't know that you have contacted them—it's completely confidential. At the same time, the employer will benefit too because the program helps keep the workplace productive and safe.
You can contact an EAP counselor on your own and begin the process.3 They will provide an evaluation or assessment of your issue.2 From there, they will give you guidance on how to resolve the problem or offer you a few sessions of counseling.2 In the case of a substance use disorder, they may refer you to an EAP substance abuse treatment center or EAP drug program for further assistance.
The EAP itself is free, but once you transfer to a rehab facility, then you will use your insurance coverage to pay for those fees. If you plan to attend a rehab facility, insurance may be able to cover at least some of the cost of treatment. Find out by filling our online insurance verification form below.
Pros & Cons of EAPs
An EAP can have its pros and cons. The benefits of one may include:
An objective third party will assess your issues.
Someone will help you determine the best course of action.
You don't have to pay.
You don't have to worry about insurance co-pays or deductibles.
It's confidential—no one will know about your problem.
Family members may be eligible for services, too.
On the other hand, some downsides could include:
It only provides an assessment or a few sessions.
It doesn't cover the treatment services, such as rehab, but will refer you as needed.
EAPs & Substance Abuse Services
EAP treatment is normally short-term since it works to resolve a minor issue or refer to the appropriate resources.2 If you are dealing with a substance use disorder, most likely, you'll need more than a few sessions of counseling. Therefore, follow-up with the referred rehab center is vital for recovery. You can use whatever insurance you currently have to move forward with treatment.
American Addiction Centers offers free, 24/7 support to people struggling with substance abuse issues. We can help you figure out the best treatment options for you and also help you understand more about how your EAP can assist you in receiving substance abuse treatment or other mental health services. Simply call us at
Statistics on EAPs and Substance Abuse in the Workplace
There is a variety of EAPs in the workplace. These include:2
In-house or internal style EAPs.
External type EAPs.
Blended style EAPs.
Management-sponsored EAPs.
Peer-based EAPs.
Member assisted EAPs.
Each one of these is different in how they approach the treatment. For example, in-house means the employer will have the EAP professionals on-site while external EAPs will be off-site.2 Approximately 75% of companies have an EAP, meaning you are likely to have access to one at your workplace. 3 Larger companies are more apt to have EAPs versus smaller companies.3
Is Treatment Confidential?
When visiting an EAP professional, you are guaranteed complete privacy and confidentiality. Not even your employer, who pays for an EAP, will know you contacted them for assistance.1
Can I Be Fired for Going to Rehab?
If you are seeking treatment for a currently diagnosed substance use disorder, you usually can't be fired.5 The ADA states that an addiction to alcohol or drugs is considered a disability under their criteria.5 An employer cannot fire you for getting treatment for that condition. If you don't get treatment and are caught using an illegal substance during work, then that would be grounds for firing.5
Additionally, under the Family Medical Leave Act (FMLA), employees may receive up to 12 weeks of unpaid leave for certain life events, which may be an option for getting leave to attend rehab.
EAP Eligibility
Eligibility for EAP program rehab coverage is based on your employment status or relationship to the employee. If you are an employee of a company that offers this program or a close family member, such as a spouse, partner, or dependent, then you are eligible.4
Sources
OMP.gov. (n.d.). Frequently asked questions, Work life.
Substance Abuse and Mental Health Services Administration. (2021).
Attridge, M., Amaral, T., Bjornson, T., Goplerud, E., Herlihy, P., McPherson, T., Paul, Rich. (2009). Selecting and strengthening Employee Assistance Programs: A purchaser's guide.
SHRM. (2021). General: What is an employee assistance program (EAP)?
ADA. (2021). The ADA, addiction, recovery, and employment.
Insurance Coverage Survey
Rehabs That May Accept EAP Insurance
American Addiction Centers (AAC) owns and operates facilities at various locations nationwide to provide you or your loved one addiction and mental health care.
Insurance Coverage at American Addiction Centers
Find out more about insurance and rehab coverage at American Addiction Centers.
About The Contributor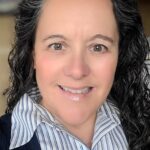 Sherilyn Moore is a freelance writer with over 10 years of experience. She has dual bachelor's degrees in English and Communications and an Inbound M … Read More
---