Does ConnectiCare Insurance Cover Drug & Alcohol Rehab?
Does ConnectiCare Insurance Cover Drug & Alcohol Rehab?
Depending on your plan and level of care needed, ConnectiCare may be able to cover all or at least part of the cost of rehab treatment for mental health and substance abuse issues.
Call us today at There, you can tell us your story, discuss your options, verify your insurance coverage or create a plan to treatment. Alternatively you can fill in our online insurance verification form and we will get in touch with you after verifying your insurance coverage.
What is ConnectiCare Insurance?
ConnectiCare, a health insurance company and a part of EmblemHealth, offers state, regional, and national networks of care for its members. ConnectiCare is a leading health plan in the state of Connecticut that has been in business for over 40 years.1,2
ConnectiCare Health Insurance Plans
ConnectiCare offers numerous plans including health maintenance organization (HMO), point of service (POS), preferred provider organization (PPO), health savings accounts, health reimbursement accounts, individual health plans, and Medicare plans. It serves members in Connecticut, Massachusetts, and New York.3
Various plans have gold, silver, and bronze levels where premiums and out-of-pocket costs change based on the level of care you need.
Individual and family plans include:
Access Health CT Plans: Offered through the state's health insurance marketplace.
SOLO Plans
Medicare Advantage Plans
Types of Addiction Treatment Options ConnectiCare Health Insurance Typically Covers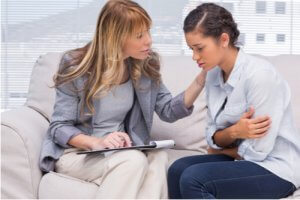 Your ConnectiCare plan may provide coverage for the following types of rehab:
Inpatient and/or residential. This level of treatment generally requires you to temporarily reside in a hospital or freestanding facility. Programs consist of individual and group therapy and medical supervision, and may include detox and/or 12-step meetings. Inpatient treatment periods can range from a few days to a few months.
Partial hospitalization (PHP). In a PHP, you have access to medical care and other hospital services during treatment but are able to return home outside of program hours. During treatment, you will attend several group sessions, but you may also meet individually with a therapist, social worker, psychologist, or psychiatrist. These programs typically meet 4 to 6 hours per day, from 5 to 7 days per week. It may be the first type of treatment that you receive, or you may transition to this type of program after being an inpatient.
Intensive outpatient (IOP). This is a form of drug rehab that can be a step-down from partial hospitalization or inpatient treatment. However, many people do go straight to IOP when seeking rehab services. IOPs will usually meet about 3 hours per day for 3 to 4 days or more per week. Some programs offer daytime sessions, while others are held in the evenings. Many people in this type of program are able to continue work or school while obtaining treatment. American Addiction Centers offers room and board for clients in its IOP and PHP programs who do not live locally.
Outpatient treatment. Standard outpatient treatment efforts may consist of 1 to 2 individual or group sessions with a counselor per week. Sessions will typically last about an hour. Continued outpatient treatment frequently serves as a step-down from an IOP program, partial hospitalization, or inpatient treatment. However, some people may only seek outpatient treatment for addiction rehab.
A professional assessment can help you decide which form of treatment is best for you. Factors that may affect which treatment is the right fit include:4
Likelihood of need for withdrawal management.
Physical and mental health status.
Desire to change.
Possibility of relapse.
Home environment.
Types of Addictions ConnectiCare Health Insurance Typically Covers
ConnectiCare will cover treatment most drug addictions. The typical addictions covered by ConnectiCare include:
Heroin.
Prescription drugs, such as opioids, benzodiazepines, and stimulants.
Methamphetamine.
Marijuana.
Hallucinogens.
Inhalants.
While most rehab programs can treat these types of addictions, some may specialize in certain types of drug addiction treatment.
What if My Provider Is Out of Network?
When a provider is in-network, ConnectiCare will usually have a contract with the provider to offer services at certain prices, and your out-of-pocket costs are usually lower than if you go to an out-of-network provider. If you choose to go to an out-of-network provider, you will usually end up paying a higher percentage of the cost of your treatment or even the full cost.
However, if you prefer an out-of-network provider for rehab, you can often work out a payment plan with the provider to pay back the cost of treatment over time.
What Does ConnectiCare Health Insurance Specifically Pay For?
For most plans, ConnectiCare will pay for standard services that are part of substance abuse treatment. These services include:
Assessments.
Physical exams.
Group and/or individual therapy.
Costs for staying at an inpatient or residential program, such as room and board and meals.
Still Unsure About Rehab?
Take our free, 5-minute substance abuse self-assessment below if you think you or someone you love might be struggling with substance abuse. The evaluation consists of 11 yes or no questions that are intended to be used as an informational tool to assess the severity and probability of a substance use disorder. The test is free, confidential, and no personal information is needed to receive the result.
How Much Will I Pay Out of Pocket?
Your coverage for drug rehab will vary by plan. Most insurance plans have a deductible, which is the amount of money you must pay before the insurance starts to cover the cost. You may also need to pay coinsurance before or after your deductible is met. Coinsurance is a percentage of the cost of a covered service that you are responsible for paying. Additionally, you may have a copay, which is a fixed amount you pay for a covered service.
In many cases, ConnectiCare must pre-authorize your drug rehab treatment before you begin treatment or shortly after you're admitted to a program. During this process, they will determine whether you meet their criteria for needing drug rehab (medical necessity). Usually, the provider will call ConnectiCare after assessing you and present the information to them for approval.
How Do I Get Started?
To find out how to get started using ConnectiCare, contact American Addiction Centers and have us verify your insurance benefits. Then we can help you pick the most appropriate treatment for your coverage and specific needs.
You can call us and speak with an admissions navigator at
Sources
ConnectiCare. Our Story.
ConnectiCare. About ConnectiCare Health Insurance.
Bloomberg. Company Overview of ConnectiCare, Inc.
Miller, S. C., Fiellin, D. A., Rosenthal, R. N., & Saitz, R. (2019). The ASAM Principles of Addiction Medicine (Sixth ed.). Philadelphia: Wolters Kluwer
Last Updated on November 19, 2021
Start your recovery today.
American Addiction Centers can help you get the care you deserve.