Harvard Pilgrim Insurance Coverage for Drug and Alcohol Rehab Treatment
* These fields are required

Does Harvard Pilgrim Insurance Cover Drug or Alcohol Rehab?
If you are a Harvard Pilgrim Insurance member in need of drug or alcohol rehab, it helps to know that mental health and substance abuse treatment are generally covered under the insurance plans offered by this company.
Confirm your benefits and determine what substance abuse coverage you have available for drug rehab with American Addiction Centers.
How Does Harvard Pilgrim Insurance Coverage Work?
Many insurance plans, including Harvard Pilgrim Insurance, cover some form of substance abuse treatment. However, treatment of this type often needs to be pre-authorized by the insurance company. Pre-authorization means that the insurance company makes a determination about whether the treatment is medically necessary.
As with any insurance company, coverage varies from one plan to another. Plans usually include a deductible, which is an amount of money that you must pay out-of-pocket before your insurance provider starts to pay for treatment. After you meet your deductible, you may still be responsible for a fixed percentage of the cost of your treatment. This is known a coinsurance. Before or after your deductible is met, you may also be responsible for a co-pay, which is a fixed amount you pay for a covered service.
What if My Provider Is Out of Network?
Many insurance plans will provide you with a group of in-network providers that have agreed to provide services to the members of a plan at a set price. Your plan may recommend that you get treatment from an in-network provider or pay higher out-of-pocket costs.
If you want to get drug rehab through an out-of-network provider, the provider may be able to work out a payment plan with you or reach an agreement with Harvard Pilgrim to provide care to you at the in-network provider rate.
Which Substance Addictions Do Harvard Pilgrim Cover?
Harvard Pilgrim insurance plans will typically cover treatment for many forms of drug addiction, including:
Most rehabs can treat these addictions, though some programs may specialize in certain types of addiction.
Harvard Pilgrim Insurance Coverage for Substance Abuse
There are many different types of drug rehab. They are covered by insurance, but your plan may have different co-pays or coinsurance depending on the type of care. Your plan may also limit the number of outpatient visits or days you can spend in inpatient per year.
Below are the most common types of drug rehab care.
Detox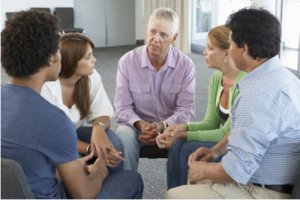 Detox is the process of allowing your body to process any remaining substances in your system before you begin treatment. It can include medical care and supervision, as well as medication.
Stopping the use of drugs or alcohol can result in withdrawal symptoms that can be uncomfortable and even be life-threatening. Some people experience intense cravings and relapse without professional help. Detox helps you or your loved one safely complete withdrawal.
However, detox is only the first step of addiction treatment. There is ongoing work to be done after detox to help you learn the skills needed to recover from addiction and avoid relapse.
Detox can be inpatient or outpatient, depending on the drugs involved, as well as other individual factors, including your physical and emotional health and the severity of your addiction.
Inpatient/Residential Rehab
Inpatient care provides around-the-clock supervision, and residents live at the facility. Treatment consists of group and individual therapy, 12-step meetings, and other therapeutic activities such as art therapy or group outings. Many facilities provide some level of medical care.
In some cases, a detox program may be in the same facility as an inpatient program. In that case, you would go through detox and then attend the inpatient program.
Partial Hospitalization
Partial hospitalization is a form of rehabilitation that offers treatment similar to that received in an inpatient facility. However, in a partial hospitalization program, you go home at night. Partial hospitalization programs typically run from 4 to 6 hours per day, 5 days per week, although some programs offer more days of treatment, including weekends. Partial hospitalization may be your initial course of treatment for drug rehab, but it can also be a step down from inpatient treatment.
Intensive Outpatient
In intensive outpatient treatment, you attend group or individual sessions 2 to 3 hours per day, a few days per week. Intensive outpatient treatment may be your initial course of treatment, or you may attend a program after completing an inpatient or partial hospitalization program.
Standard Outpatient
Standard outpatient treatment usually involves individual or group sessions with a counselor, which may occur 1 to 2 times a week, typically for an hour at a time.
Outpatient treatment can be part of an aftercare program, following other more intensive forms of treatment. Those who enter standard outpatient treatment as their initial form of treatment generally have less severe drug addictions.
Does Harvard Pilgrim Mental Health & Substance Abuse?
Like all health insurance companies, Harvard Pilgrim is subject to the requirements set forth in the Affordable Care Act (ACT). The ACA requires that all health insurance plans provide coverage for the treatment of mental health disorders. Treatment for substance abuse and substance use disorder is consider treatment for mental health disorders, and hence is covered under health insurance plans. To determine the extent of coverage that Harvard Pilgrim provides for mental health and substance abuse, you should reach out to a representative at Harvard Pilgrim.
Does Harvard Pilgrim Cover Inpatient Rehab?
Inpatient rehab is a common substance abuse treatment track. Considered a mainstay of treatment in medical circles, inpatient rehab is often covered to some degree by health insurance plans. To determine the extent of coverage that your Harvard Pilgrim plan provides, visit Harvard Pilgrim's website.
Does Harvard Pilgrim Intensive Outpatient Rehab?
Intensive outpatient rehab, sometimes known as an intensive outpatient program (IOP), is considered a treatment for mental health disorders. As such, most health insurance plans offer some type of coverage. To find out if Harvard Pilgrim covers your intensive outpatient rehab, consider reaching out to a Harvard Pilgrim representative.
Does Harvard Pilgrim Cover Suboxone Treatment
Suboxone is a medication prescribed during medication-assisted treatment (MAT) during treatment for opioid use disorder. Some doctors who prescribe Suboxone work with Harvard Pilgrim. The best way to determine if a doctor works with Harvard Pilgrim is to reach out to them.
Does Harvard Pilgrim Insurance Cover Rehab Services?
Harvard Pilgrim will cover the standard elements of drug rehab treatment, whether it is inpatient or outpatient. Services typically include:
Physical exams.
Assessments, including those done by nurses, physicians, and substance abuse counselors.
Medications, including methadone maintenance and other medications prescribed in the course of treatment.
Therapy, both group and individual.
The cost of lodging and food during inpatient or residential rehab.
Our Insurance Statistics
Over 21,000 people have used insurance to attend treatment at one of our facilities since 2021.
Over 115 people have used Harvard Pilgrim insurance to attend treatment since 2021.
Our verification of benefits form has been filled out over 47 times for Harvard Pilgrim insurance since 2021.
Harvard Pilgrim insurance has an over 95% acceptance rate for one of our facilities when using our online form.
See if you are in-network with us.
Rehabs That May Accept Harvard Pilgrim Insurance
American Addiction Centers (AAC) owns and operates facilities at various locations nationwide to provide you or your loved one addiction and mental health care.
Frequently Asked Questions
Where can I find information on other insurance providers?
Use the mini sitemap below to read more about other insurance providers
Anthem Health Insurance, Blue Cross Blue Shield, First Health, Sierra Health and Life Insurance, AmeriHealth, AvMed Insurance, Carelon Behavioral Health (formerly Beacon), Cigna, ConnectiCare, EmblemHealth, Harvard Pilgrim, Health Plan of Nevada, Magellan, MagnaCare, Meritain, Oxford, QualCare, UPMC, Behavioral Healthcare Options (BHO), Humana Health, Kaiser Permanente, Kemper Direct, Providence Health Plan, Rocky Mountain HMO, State Farm, TRICARE Health Insurance, Tufts Health Plan, United Healthcare, Medicaid, Sunset of Veterans Choice Program, Zelis
What substance addiction does health insurance coverage include?
About The Contributor
Leah K. Walker is a licensed marriage and family therapist with a Ph.D. in family relations.
---