How to Pay for Drug Rehab With Meritain Insurance
Types of Treatment Options Typically Covered
Meritain Health covers many types of addiction treatments and services, though the level and type of coverage you receive will depend on your plan. Substance use disorders are often treated using a combination of detoxification and therapy services and may include dual diagnosis treatment for those who need help recovering from a mental health disorder in addition to an addiction.
Treatment options that may be covered by Meritain include:
Inpatient and residential rehab. These rehab programs require clients to live at the facility for the duration of their treatment. Services may include detox, behavioral therapies, 24-hour supervision and monitoring and access to medical and mental health care. Meritain may limit inpatient treatment stays to a certain number of days per year.
Partial hospitalization. These day treatment programs can meet for up to 8 hours per day on up to 5 days per week at the treatment center. Partial hospitalization programs may be relatively less intensive than inpatient and residential programs but offer a similar set of therapies and daily structure.
Intensive outpatient rehab. Intensive outpatient programs typically meet for up to 4 hours per day on at least 3 days per week and may include individual and group counseling, family therapy, and regular support group meetings.
Standard outpatient. In contrast to their PHP and IOP counterparts, more standard outpatient treatment options might require a time commitment of a few hours per day at least one day a week. Treatment on an outpatient basis allows some additional flexibility and accommodates those who must tend to family and job responsibilities. Meritain may limit outpatient visits to a certain number per year.
Before you begin treatment, an admissions counselor or the medical staff at a treatment center will perform an assessment to determine the appropriate level of care you may need. An admissions counselor will evaluate your mental health and the severity of your substance use disorder and recommend a treatment program based on factors such as your addiction history, the substance being used, and your age.
What Does Meritain Health Specifically Pay For?
Meritain Health may cover some or all costs of addiction treatment, though the level of coverage will vary based on your plan. Many treatment centers will perform an insurance benefits check so you know which services and treatments are covered.
Meritain may cover the following addiction treatments and services:
Assessments and evaluations
Exams
Detox for drugs and alcohol
Medications
Therapy
Types of Addictions Typically Covered
Meritain typically covers treatment for most major substance use disorders, though coverage will vary depending on the health plan.
Addiction types that may be covered under Meritain include:
Alcohol.
Heroin.
Cocaine.
Methamphetamine.
Marijuana.
Opioids/painkillers.
Benzodiazepines.
ADHD medications.
Other prescription drugs.
Many drug and alcohol rehab programs can treat the above addiction types. People who are struggling with addiction to substances not listed may still be qualified to receive partial or full addiction treatment coverage through Meritain. An admissions counselor can discuss your available treatment options at the time of your assessment.
Will My Employer Find Out?
Privacy is a top concern among those who need addiction treatment—especially for those who fear discrimination or negative consequences from employers who learn about their substance use disorders and mental health. Under federal law, your addiction treatment provider cannot disclose information about your treatment to anyone outside the rehab center. Your health information is protected by federal law and will not be disclosed unless you give your consent in writing.
However, disclosure is allowed in certain circumstances—for example, by a court order or if you experience a medical emergency in which medical personnel need your health information.
How Much Will I Pay Out of Pocket?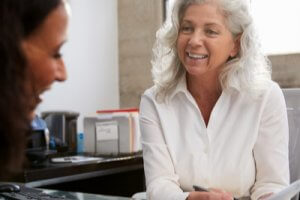 The amount you pay for addiction treatment while covered by Meritain will depend on your plan and factors such as age and the services you need to experience a safe, successful recovery from addiction. For instance, inpatient and residential services usually cost more than outpatient services, though some Meritain plans may provide full coverage for inpatient and residential treatment.
With many plans, Meritain may require you to meet a deductible and pay either a copay or coinsurance. A deductible is the sum amount you must pay for covered health care services before Meritain begins to pay.2 A copay or coinsurance may be required before or after you meet your deductible. A copay is a fixed amount you pay for a covered health care service, while coinsurance is a percentage of costs you pay for a covered health care service.3,4
Some plans with Meritain may require you to get preauthorization before receiving certain services. Preauthorization is when a health insurance provider like Meritain decides that a certain treatment is medically necessary to help you experience recovery.5
One of our admissions navigators can discuss your payment options if you want to know more about your out-of-pocket costs for addiction treatment covered by Meritain.
What if My Provider Is Out of Network?
Many plans under Meritain Health may require you to receive treatment from an in-network provider if you want full or partial coverage. Receiving treatment from an out-of-network  provider could result in you paying a large portion or most of the cost of your treatment.
An in-network provider is a health care provider that has made an agreement with Meritain to provide benefits and services for plan members at specific rates. An out-of-network provider does not have a contractual agreement with Meritain, and you may have to pay the full cost of benefits.6
How Do I Get Started?
The first step toward receiving addiction treatment covered by Meritain is to verify your insurance benefits. After reviewing your benefits, we can help you choose a recovery center and treatment program that works best for you based on your coverage and individual circumstances.
AAC can verify your insurance benefits in one of several ways. Call 888-966-8152 to speak with one of our admissions navigators or use the live chat option featured on our website. You may also confirm your benefits using the form on this page. There is no pressure or obligation to use our services, and all your information will be kept strictly confidential.
Sources
Last Updated on June 16, 2021
Start your recovery today.
American Addiction Centers can help you get the care you deserve.