BCBS of California is In-Network with AAC
BCBS of California: Rehabs in CA That Accept Blue Cross Blue Shield
On this page, you will learn BCBS of California insurance coverage for substance abuse treatment and how to confirm what benefits are available under your specific plan.
Yes. BCBS of California covers drug and alcohol rehab.
American Addiction Centers (AAC) aims to provide you with the most current and updated information on addiction insurance coverage.
* These fields are required

Do Rehabs in California Accept Blue Cross Blue Shield?
Generally, Blue Cross Blue Shield of California may be able to cover at least some of the cost of detox treatment, inpatient or outpatient rehab, or more long-term residential treatment programs. American Addiction Center's (AAC) Laguna Treatment Hospital in Orange County is a local substance abuse rehab in CA that may be able to accept Blue Cross Blue Shield of California insurance.
What Rehab Programs do Blue Cross Blue Shield of California Cover?
California BCBS may be able to partially cover substance abuse rehab treatment. Depending on your plan, your insurance may cover at least part of the cost of:
Detox – Detox is the process of getting rid of the harmful substances in your body. A professional drug detox program uses medications or therapies to help limit withdrawal symptoms and prevent potentially harmful side effects.
Residential or Inpatient Treatment Near Me  – In a residential or inpatient facility, a patient will stay at the center 24/7 and receive counseling from addiction specialists. A benefit of this type of rehab program is that a patient can focus solely on their recovery and be removed from potentially negative environments.
Outpatient Rehab – This type of addiction treatment is more flexible as it does not require you to stay overnight or live at the treatment facility. You can attend school or work and still receive an appropriate treatment intensity to support your recovery efforts.
Medications – As you go through a rehab program, there are certain medications that may be used to help you manage withdrawal symptoms and reduce the cravings you have for a certain substance.
Does BCBS of California Cover Mental Health & Co-Occurring Disorder Treatment?
Co-occurring disorder treatment such as treatment of depression or anxiety as well as addiction treatment may be covered under mental or behavioral health services. Depending on your level of coverage, mental health treatments may at least be partially covered. Co-occurring disorder is sometimes referred to as dual diagnosis and is when a person struggles with substance abuse as well as a mental health issue.
If you have a co-occurring or dual diagnosis disorder, Blue Cross Blue Shield of California may be able to partially cover your rehab treatment. Check your level of coverage with California BCBS before going into a treatment facility.
Drug & Alcohol Abuse Statistics in California
Drug and alcohol abuse is a problem across the United States. Sadly, California has the highest number of deaths relating to alcohol than any other state.¹ More specifically, there are 11,026 deaths a year caused by alcohol abuse in California.¹ If you or a loved one is struggling with addiction, it is important to seek help. The following statistics show the severity of substance abuse in California:
There are 6,198 overdose deaths caused by drugs per year.²
In all overdose deaths, 45.7% are opioid related.³
32.4% of deaths are heroin related.³
It is never too late to get help for drug or alcohol addiction. If you have Blue Cross Blue Shield of California, find out what you will and will not be covered for when going into a rehab program or treatment center.
Blue Cross Blue Shield (BCBS) is a nationwide insurance provider that may cover rehab for drug and alcohol addiction depending on your plan and individual needs.
Insurance Coverage Survey
Rehabs That May Accept BCBS of California Insurance
American Addiction Centers (AAC) owns and operates facilities at various locations nationwide to provide you or your loved one addiction and mental health care.
About The Contributor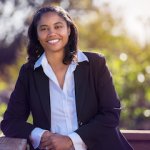 Nitara Osbourne, M.Ed., is an award-winning writer and Content Specialist at American Addiction Centers.
---