TRICARE Nevada is In-Network with AAC
TRICARE Nevada: Drug and Alcohol Rehabs That Take TRICARE in NV
On this page, you will learn about TRICARE Nevada health insurance coverage for substance abuse treatment and how to confirm what benefits are available under your specific plan.
Yes. TRICARE Nevada covers drug and alcohol rehab.
American Addiction Centers (AAC) aims to provide you with the most current and updated information on addiction insurance coverage.
* These fields are required

Rehabs That May Accept TRICARE Nevada Insurance
American Addiction Centers (AAC) owns and operates facilities at various locations nationwide to provide you or your loved one addiction and mental health care.
About The Contributor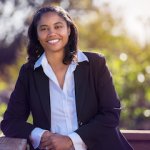 Nitara Osbourne, M.Ed., is an award-winning writer and Content Specialist at American Addiction Centers.
---