Using Health Insurance for Rehab in California
* These fields are required

According to data from the Substance Abuse and Mental Health Services Administration, in 2021, 94% of people aged 12 or older with a substance use disorder did not receive treatment.1 While there are myriad reasons someone might choose to bypass treatment, a lack of payment doesn't have to be one of them.
Along with private pay, sliding fee scales, and more, health insurance is a viable way to pay for rehab. Plus, legislation mandates that almost all insurance providers offer full or partial coverage for substance use disorder treatment.
Learn more about health insurance types, providers that offer rehab coverage, types of care, costs, alternative payment options, and more.
Is There Insurance Coverage for Drug Rehab in California?
Thanks to the Affordable Care Act, insurance companies must provide full or partial coverage for mental health and substance use disorder treatment.2 The Mental Health Parity and Addiction Equity Act (MHPAEA) provides further stipulations ensuring that mental health coverage is equal to that of physical health benefits.3
Also keep in mind that state- and government-funded insurance providers, such Medi-Cal, Medicare, Medicaid, and Tricare, provide at least partial coverage for treatment.5,6,7 Still, benefits vary by plan, and the best way to know for sure is to verify your benefits.
What Types of Health Insurance Can You Use in California?
You can use various health insurance plans for rehab in California. Common options include:8
Health Maintenance Organization (HMO). Most HMOs have a network of providers (e.g., hospitals, treatment centers, labs, doctors, etc.) that you must use for care. Usually, you also have to establish care with a primary doctor within this network who then manages your care and refers you to specialists, testing, etc. when necessary. Often, HMO members pay a co-pay for each service, and they may also have a deductible.
Preferred Provider Organization (PPO). PPOs allow you to obtain care from providers without approval from a primary care doctor or health plan. However, they feature in-network and out-of-network providers, the latter of which will usually cost you considerably more than the former. With a PPO, you typically pay a yearly deductible as well as a percentage of the cost.
Point of Service (POS). These plans are a type of managed care insurance that combines the characteristics of both an HMO and PPO. With a POS, you need a referral from a primary care physician to seek additional care.
Exclusive Provider Organization (EPO). This type of plan comprises a network of individual care providers who have written agreements with an insurer. Members can only use these providers for care within the plan. However, you don't need to have a primary care provider, and you can see specialists and seek additional services without a referral.
These insurance types are offered by a host of insurance companies, each of which provides unique plans that further differentiate your degree of coverage. Here are just a few of the many health insurance providers available in California:
Almost all plans include coverage for rehab to some extent, but your exact coverage depends on your specific policy. In addition, the type of insurance accepted (if any) varies by facility. That is, while relatively rare, some facilities don't take any type of insurance. Others, however, are in-network with some providers and out-of-network with others.
To offer some perspective, Laguna Treatment Hospital in Aliso Viejo, CA—which provides various levels of care, including medical detox, inpatient, and residential care—is in-network with almost all of the providers listed above. Additionally, it's out of network with providers such as Optum, Emblem Health, Devon, and others.
Getting California Health Insurance
There are several ways to obtain health insurance for rehab in California. Here are some of the more common options.
Employers. Many people obtain insurance through their employers, choosing from HMOs, PPOs, etc. However, not all employers offer their employees insurance, and even if they do, employees aren't always eligible due to various factors.
Covered California. Similar to Healthcare.gov, which is a health insurance marketplace run by the federal government, Covered California is a free service where Californians can apply for and potentially purchase health insurance, including Medi-Cal (the California equivalent of the federal Medicaid program).
Medi-Cal. Those eligible for Medi-Cal can apply on the Covered California website or via in-person and mail-in options.
Medicare. Those 65 and older as well as people with certain disabilities and illnesses can enroll in Medicare through the organization's website.
Tricare. If you're a uniformed service member, retiree, or a family member of one of these individuals, you may be eligible to enroll in Tricare, a healthcare program that caters to this unique population.
What Types of Rehab Does Insurance in California Cover?
Insurance for rehab in California varies based on several factors, including the various levels of care. That is, some companies offer full coverage for all levels of care while others may only fully cover lower-intensity care levels. Other types of coverage may pay for coverage only for a limited length of time.
The following list constitutes some of the more common levels of care available. Addiction and healthcare professionals will help you ascertain the level that best fits your needs. However, once you verify your insurance benefits, the following information can help you understand what's available and what's covered by your plan.
Also note that treatment may also be available via phone and online through telehealth services. That is, various outpatient programs as detailed above may offer the ability to connect to therapists, support groups, and peers without having to always visit the facility. In fact, California has almost 900 treatment facilities that offer some type of telehealth services.4
How Much Does Rehab Cost in California?
The cost of rehab in California depends on several factors, including:
Level of care.
Length of stay.
Services offered.
Amenities and accommodations.
Different elements of your insurance also affect how much you'll pay for rehab. Many insurance companies offer different tiers of coverage, requiring you to pay various out-of-pocket costs, such as copays and deductibles. Choosing an in-network vs. out-of-network provider further influences how much you'll pay for treatment.
If you have insurance, the best way to determine your unique costs is to verify your benefits. American Addiction Centers at can do the legwork for you. For those without insurance, our admissions navigators can also discuss various payment opportunities that may be available.
Can I Get Rehab in California Without Insurance?
Even if you don't have insurance, there are still several ways to pay for treatment. Some common options include:4,9
Payment plans, low-income financing. Some facilities offer payment assistance for patients that are uninsured/underinsured and/or who fall into a low-income bracket.
Sliding fee scales. Various rehabs provide sliding fee scales, where treatment costs are adjusted according to the patient's income.
Grants and scholarships. Several local, state, and government organizations offer grants and scholarships for those seeking addiction treatment. The Substance Abuse and Mental Health Services Administration (SAMHSA) provides block grants for those struggling with addiction.
Indian Health Service (IHS)/Tribal/Urban—ITU Funds. Considered part of the Indian healthcare system, ITU funds are accepted as payment at some rehabs.
Loans/private pay. Treatment centers often accept cash and/or credit. Patients may also be able to secure a loan from a friend, relative, or company specializing in addiction treatment lending.
In addition, various free and/or state-funded programs are available based on income, special population status, and more.
How to Find Rehab in California
Treatment centers of all types are located throughout the state of California. Additionally, many facilities offer treatment through telehealth, which enlists phone and online communication technologies to connect patients to doctors, therapists, addiction specialists, and peers.
As a leader in addiction care, American Addiction Centers (AAC) offers several facilities scattered throughout the United States, including Laguna Treatment Hospital in California and the nearby Desert Hope Treatment Center in Las Vegas. While the Laguna facility offers inpatient treatment, addiction-focused healthcare, medical detox, and more, Desert Hope provides PHP, IOP, and outpatient care along with medical detox, Veteran-specific programs, family therapy, outpatient housing, etc.
You can also search for treatment providers and addiction specialists in your area using FindTreatment.gov. Target your search by filtering for substance use and mental health facilities by type of care, accepted payment, treatment approaches, and more.
No matter what type of treatment you need, American Addiction Centers can help. AAC admissions navigators at can not only help you explore treatment options but also verify your insurance and help you or a loved one take the critical first steps toward recovery.
Rehabs That May Accept This Insurance
American Addiction Centers (AAC) owns and operates facilities at various locations nationwide to provide you or your loved one addiction and mental health care.
About The Contributor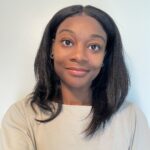 Mariah Bourne received her Masters of Arts in Community Social Psychology from the University of Massachusetts Lowell. At an early age, she recognize … Read More
---