Rocky Mountain HMO Insurance Coverage for Drug and Alcohol Rehab Treatment
* These fields are required

Does Rocky Mountain HMO Insurance Cover Drug or Alcohol Rehab?
Rocky Mountain HMO provides coverage for a wide range of mental health, substance use disorder, and behavioral health services to its members who need drug or alcohol rehab treatment. If you have Rocky Mountain HMO health insurance, coverage levels may vary depending on your plan, but you can contact your carrier directly to learn more about your healthcare benefits. Here's an overview of Rocky Mountain HMO and its many different health insurance plans.
How to Check Your Rocky Mountain Insurance Benefits
If you're an RMHP member who recently enrolled in an RMHP plan, you'll receive a Health Plan Guide that includes a Summary of Benefits. If you need a replacement Health Plan Guide, contact Customer Service at 970-243-7050 or 800-346-4643 (TTY: 711), Monday through Friday between 8:00 a.m. and 5:00 p.m. Mountain Time.
RMHP members with Medicaid who need a replacement Health Plan Guide can call 970-244-7912 or 888-282-1420 (TTY: 711), and members with CHP+ can call 970-244-7960 or 855-830-1563.
Alternately, you can create an online account with MyRMHP so you can log in and access your plan and benefits any time at your convenience.
What Does Rocky Mountain Addiction Treatment Include?
All RMHP members receive coverage for mental health and substance abuse services, including members with Health First Colorado in the regional organization who do not have RMHP Prime.
Rocky Mountain HMO gives its members access to addiction treatment and behavioral health services on behalf of the Health First Colorado Community Mental Health Services Program. A referral is not needed to access these services under Health First Colorado.
All addiction treatment services may require preauthorization by RMHP before you can receive coverage. In-network doctors can help you obtain preauthorization, though services provided by a non-participating provider may require you to initiate the preauthorization process.
To confirm your addiction treatment benefits with RMHP, contact Customer Service at 970-243-7050 or 800-346-4643 (TTY: 711), or log in to MyRMHP to view your benefits online.
Rocky Mountain HMO is devoted to helping Colorado residents —including those in need of mental health and substance abuse treatment—receive quality healthcare and improve their overall health and wellness. If you're an RMHP member who needs help fighting addiction, understand that your plan may connect you with the treatment you need to experience a safe, successful recovery.
Rocky Mountain Coverage Levels and Coverage Plans
RMHP offers HMO plans for individuals and families, employers, and beneficiaries of Medicare, Medicaid, and CHP+.
Health First Colorado (Colorado's Medicaid Program)/CHP+ is Colorado's state-sponsored health insurance plan. RMHP is the regional organization for Health First Colorado Members who live in Western Colorado and Larimer County and helps these members receive low-cost, high-quality health care. RMHP Prime provides healthcare services to adult members of Health First Colorado and some children with disabilities in certain counties on the Western Slope.
RMHP members who move outside of Colorado may be able to keep their benefits, depending on the requirements and service area of their RMHP plan.
About Rocky Mountain Health Plans
Rocky Mountain Health Plans (RMHP) was founded more than 40 years ago in Grand Junction, Colorado to provide innovative and quality healthcare coverage to state residents. RMHP and its affiliated entities serve more than 213,533 members, including Medicare, Medicaid, and CHP+ beneficiaries. RMHP offers its members a quality HMO plan that provides them with access to 2,687 primary care doctors, 8,356 specialists, and thousands of additional health providers. RMHP has partnered with United Healthcare to offer more affordable and accessible health care options to Colorado state residents.
Note: American Addiction Centers strives to provide you with the most updated information on each carriers' addiction insurance coverage. However, policy changes and errors do occur. Please check with your insurance carrier directly to confirm coverage levels. AAC is not affiliated or endorsed by Rocky Mountain HMO or any of its licensees.
Rehabs That May Accept Rocky Mountain HMO Insurance
American Addiction Centers (AAC) owns and operates facilities at various locations nationwide to provide you or your loved one addiction and mental health care.
Frequently Asked Questions
Where can I find information on other insurance providers?
Use the mini sitemap below to read more about other insurance providers
Anthem Health Insurance, Blue Cross Blue Shield, Bulimia, First Health, Sierra Health and Life Insurance, AmeriHealth, AvMed Insurance, Carelon Behavioral Health (formerly Beacon), Cigna, ConnectiCare, EmblemHealth, Harvard Pilgrim, Health Plan of Nevada, Magellan, MagnaCare, Meritain, Oxford, QualCare, UPMC, Behavioral Healthcare Options (BHO), Humana Health, Kaiser Permanente, Kemper Direct, Providence Health Plan, Rocky Mountain HMO, State Farm, TRICARE Health Insurance, Tufts Health Plan, United Healthcare, Medicaid, Sunset of Veterans Choice Program, Zelis
What substance addiction does health insurance coverage include?
About The Contributor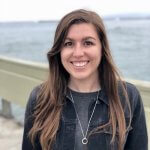 A Senior Web Content Editor for the American Addiction Centers. Sarah has worked with healthcare facilities across the country to create digital cont … Read More
---