Health Plan of Nevada is In-Network with AAC
Health Plan of Nevada Insurance Coverage for Rehab
Yes. Health Plan of Nevada covers drug and alcohol rehab.
American Addiction Centers (AAC) aims to provide you with the most current and updated information on addiction insurance coverage.
* These fields are required

I have Health Plan of Nevada. Is my addiction treatment covered? American Addiction Centers (AAC) is in-network with many insurance companies and offer different levels of care for substance addiction and co-occurring health issues. Health Plan of Nevada includes substance abuse treatment as part of its coverage.
Depending on your policy and location, your addiction treatment could be covered.
What Kind of Addiction Treatment Coverage Does Health Plan of Nevada Offers?
As Health Plan of Nevada's substance abuse and mental health services provider, Behavioral Healthcare Options is dedicated to helping members get the treatment they need. Some of the services they offer include:1
Mental health and substance use treatment.
Online education and resources to help you get immediate answers to your questions.
24/7 crisis intervention and crisis stabilization services, which are essential during an emergency.
Employee assistance programs, which are available to help with a wide range of issues that could potentially affect you and your family.
Types of Addictions Health Plan of Nevada Typically Covers
Health Plan of Nevada does offer coverage for most major addictions, but the specifics of coverage depend on the type of plan you have.
Generally, you'll be covered if you have an addiction to:
Because these are all commonly abused substances, many rehab programs will be able to treat these addictions.
Types of Rehab That May Be Covered by Health Plan of Nevada
Health Plan of Nevada may cover several different types of rehab for those in need of addiction and mental health treatment. Covered forms of rehab or treatment may include:
Detox, which involves monitored care while withdrawing from drugs and/or alcohol.
Inpatient or residential, which is when you live at a facility while receiving treatment.
Partial hospitalization, which is when you receive treatment during the day at the treatment center and return home at night.
Intensive outpatient, which involves several visits a week to a treatment center. Like partial hospitalization, it does not provide housing; however, American Addiction Centers offers housing for clients in its partial hospitalization and intensive outpatient programs who do not live locally.
Outpatient, which usually involves weekly visits to a therapist or treatment center.
Therapy and counseling, which is when you talk one-on-one with a therapist about your substance abuse.
How Do I Use My Health Plan of Nevada Insurance to Pay for Rehab?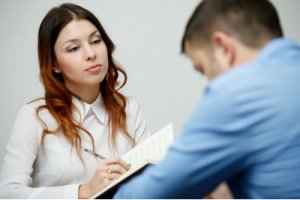 Paying for mental health and substance abuse services can be a little confusing, especially if you aren't familiar with how your plan works.
You'll likely need to see a provider that's in-network or you will have higher out-of-pocket costs or your services will not be covered. In-network means that the provider has a pre-arranged agreement with Health Plan of Nevada. Out-of-network is any provider that doesn't have predetermined arrangements with Health Plan of Nevada.2
Even when you see an in-network provider, you will usually be charged a fee when you receive care. Often, you will need to pay a copay or coinsurance when you use inpatient services or visit an outpatient provider. A copay is a fixed amount you pay for a covered healthcare service. You may have to pay it before or after you meet the deductible. Coinsurance is a percentage of the cost you pay for a covered service before or after you've met the deductible. A deductible is an amount you must pay out of pocket before your insurance company will begin to cover services.3,4,5
In some cases, you'll also need prior authorization from Health Plan of Nevada either before you enter treatment or soon after you're admitted. Prior authorization is when the insurance company determines that care is medically necessary.6
Verify Your Insurance
What is Health Plan of Nevada?
In operation since 1982, Health Plan of Nevada is Nevada's oldest HMO. In 1997, it was also the first HMO in Nevada to receive accreditation from the National Committee for Quality Assurance.7
Currently, Health Plan of Nevada only operates in its home state, where it employs around 2,900 people. As of 2019, the company has around 285,000 members who receive services from 2,200 in-network providers and 210 hospitals and facilities.8
There are 4 main types of insurance offered by Health Plan of Nevada. These include:8, 9

Medicare HMO plans, which are plans for disabled or older adults that are funded by the government.
Individual plans for people who do not qualify for health insurance through their employer.
Group point-of-service (POS) plans, which provide 3 flexible tiers of coverage, depending on your needs.
Group HMO plans, which require you to choose a primary care provider and seek treatment within a network of providers.
Our Insurance Statistics
Over 21,000 people have used insurance to attend treatment at one of our facilities since 2021.
Over 260 people have used Health Plan of Nevada to attend treatment since 2021.
Our verification of benefits form has been filled out over 90 times for Health Plan of Nevada insurance since 2021.
Health Plan of Nevada has an over 87% acceptance rate for one of our facilities when using our online form.
See if you are in-network with us.
Rehabs That May Accept Health Plan of Nevada Insurance
American Addiction Centers (AAC) owns and operates facilities at various locations nationwide to provide you or your loved one addiction and mental health care.
About The Contributor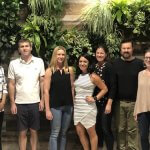 The editorial staff of American Addiction Centers is made up of credentialed clinical reviewers with hands-on experience in or expert knowledge of ad … Read More
---