Alcoholics Anonymous
is an international organization of peer support groups where people who suffer from alcohol use disorder, or alcoholism, meet to support each other. Members meet regularly to discuss issues and concerns related to their addiction and to support one through triumphs and relapses.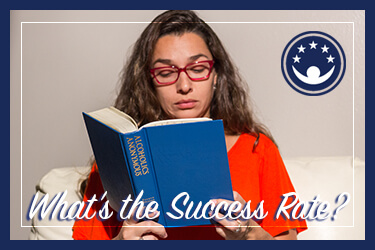 Generally, more seasoned group members "sponsor" newer members, guiding them through the process of "working the steps." The group originated in 1935 when Bill Wilson and Dr. Bob Smith formed a group in Akron, Ohio, for those suffering from alcoholism. The concept of the group revolved around the fact that alcoholism wasn't caused by a lack of willpower; it's a disease. Additionally, the group centers around spirituality and its impact on recovering from alcoholism.
Alcoholics Anonymous utilizes the 12-Step approach. Step 1 consists of members admitting they're powerless over alcohol. Step 2 asks members to accept that they believe a higher power, in whatever form, will restore their sanity.
After that, members must make a decision to turn their will and lives over to a higher power. Next, members need to make a morality inventory. Then, members must admit to a higher power, another human, and themselves the nature of their wrongdoings. They must accept that a higher power will remove their character defects, and they must humbly request the higher power remove their shortcomings. Members must list people who they harmed during their addiction, and then, they must be willing to make amends. Group members continue to take a personal inventory, and when they're wrong, they admit to it promptly. Then, they use prayer and meditation to connect with the higher power. At the end of the 12 Steps, people have a spiritual awakening and use what they've learned to stay sober. At any point, they may revisit a step.
Alcohol Abuse and Alcoholics Anonymous Statistics
According to the National Institute on Alcohol Abuse and Alcoholism, per the 2015 National Survey on Drug Use and Health (NSDUH), 56 percent of people reported drinking in the past month while 26.9 percent of people ages 18 or older binge drank in the past month. Moreover, 7 percent stated they engaged in heavy alcohol use over the past month.
The Foundation for a Drug-Free World revealed that of the 3.9 million people who required treatment for a substance abuse problem in 2005, 2.5 million sought out treatment for alcohol abuse.
With the prevalence of alcohol abuse and addiction in the US and around the world, the widespread presence of AA is not a surprise. Alcoholics Anonymous has more than 115,000 groups throughout the world with over 2 million members. A survey conducted by AA showed that 32 percent of people were introduced to the group by another member while an additional 32 percent were introduced to AA by a treatment facility. The survey also revealed that 59 percent of AA members attended a treatment program prior to entering the program.
What Is the Success Rate of Alcoholics Anonymous?
There isn't an exact success rate available since many of the results are published by AA and vary based on several factors. Because AA is anonymous, some members of the group don't participate in the studies since it could breach the anonymousness of the group. Many want their participation in AA to remain anonymous, in line with the group's original intention.
Additionally, participants might not want to admit to relapse. Moreover, the people who attend meetings change constantly since people drop out, sometimes after only a few meetings, states Scientific American. In fact, 40 percent of people drop out of AA after the first few meetings.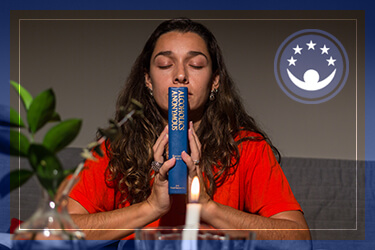 Success is a vague term to describe the prognosis of the program. Some people never relapse while others relapse and never relapse again after that initial bump in the road.
Although AA has been criticized by some sources for having a low success rate, the rate isn't 5 percent like it's estimated by some to be. Dr. Drew Pinsky figured the success rate is slightly higher, between 8 percent and 12 percent. The American Society of Addiction Medicine (ASAM) states about 10 percent of individuals who join a 12-Step program recover. However, The New York Times suggests Alcoholics Anonymous has a much higher success rating of approximately 75 percent. Alcoholics Anonymous' Big Book touts about a 50-percent success rate, stating that another 25 percent who relapse come back and only 25 percent don't remain sober. The organization suggests these individuals don't use AA effectively.
A study conducted by AA in 2014 showed that 27 percent of the more than 6,000 who participated in the study were sober for less than a year. In addition, 24 percent of the participants were sober 1-5 years while 13 percent were sober 5-10 years. Fourteen percent of the participants were sober 10-20 years, and 22 percent were sober for 20 or more years.
The National Institute on Alcohol Abuse and Alcoholism featured results regarding a long-term study on AA members. The study consisted of formally treated, informally treated, and untreated individuals who suffered from an alcohol problem. The one-year and three-year follow-up points indicated that half of the participants who entered into the program on their own were abstinent while only a quarter of those who chose to enter into formal treatment were abstinent at the time of the follow-up. The eight-year follow-up showed that 46 percent of those who chose formal treatment were abstinent while 49 percent of individuals who attended AA only were abstinent. Results revealed that those with alcohol issues who participated in both formal treatment and AA were more likely to be abstinent between years one and three. At the eight-year follow-up, those who participated in both treatments had a higher rate of abstinence. The results concluded that AA attendance had an impact on recovery.
According to a publication released by the National Institutes of Health, the longer people remain in Alcoholics Anonymous, the more positive the outcome in terms of recovery, meaning people have a better chance of recovering without relapse. Generally, those who attend AA for longer amounts of time – in particular eight years or longer – tend to achieve recovery with less of a chance of relapse. However, the average time people remain in AA is much less than this. Additionally, those who attend a treatment program before AA tend to have a greater possibility of recovering.
A study conducted on males from the United States Department of Veterans Affairs showed abstinence rates of those recovering from alcohol abuse at one year and 18 months. Approximately, 20-25 percent of those who didn't attend a 12-Step program, such as AA, or another aftercare program were abstinent from alcohol and drugs after one year. On the other hand, the abstinence rate was nearly twice as high for those who attended AA or another similar 12-Step program without any aftercare. The results were evident that the more meetings people attended and the longer they were in the program, the greater the chances of alcohol and drug abstinence.
Another study mentioned in the same publication observed a smaller outpatient sample. The results concluded that over 70 percent of those who attended a 12-Step program weekly for six months before the two-year follow-up point were abstinent from alcohol. Another study conducted on those with an untreated drinking problem showed 70 percent of those with 27 weeks or more in AA were abstinent from alcohol at the 16-year follow-up mark. Moreover, the study revealed those with a shorter duration of time in AA had lower rates of abstinence.
Is Alcoholics Anonymous Effective?
Those looking for a recovery support group after they've already sought out addiction treatment may benefit greatly from a 12-Step approach. People who select this option should research their options and determine if a spiritual approach to recovery is ideal for their needs. An effective addiction aftercare program will fit a person's specific needs, and in some cases, a more secular approach to recovery may be preferable.
Lack of participation hinders the results of the program. In other words, if those who enter into the program don't enjoy the approach and environment, they're more likely to drop out and potentially relapse. If people don't adhere to the structure and attend regular meetings, they won't receive the full benefit of the program, so it's important that people are committed to AA in order to succeed.