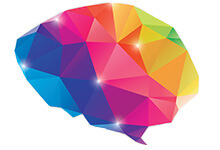 When someone abuses drugs or alcohol regularly, some of the pathways in the brain are altered, and the pathways related to feeling pleasure, regulating emotions, making sound decisions, and controlling impulses may be negatively affected. After a period of time without the influence of drugs or alcohol, brain chemistry and circuitry can heal and rebuild itself. Yoga may be able to help with this as well.

Yoga has long been used to help relieve stress, and scientific evidence has provided a link between practicing yoga and the reduction of stress by modulation of the stress response, Harvard Health reports. When a person feels stress, heart rate, blood pressure, respiration, and body temperature increase. Yoga may actually act on this system by regulating and balancing some of the stress hormones like cortisol and adrenaline, the Yoga Journal publishes. Grey matter and regions of the brain active in controlling stress, like the hippocampus, may also be enlarged with the regular practice of yoga, as published in Scientific American.

The Journal of Alternative and Complementary Medicine also reported on a study that showed an increase in the levels of gamma-aminobutyric acid (GABA) with the practice of yoga techniques. GABA is a kind of natural tranquilizer produced by the brain to help manage anxiety and the stress response. Higher levels of GABA usually mean less anxiety and less stress. Stress, anxiety, and depression are common side effects of drug withdrawal, and the use of yoga in recovery may actually work to improve these symptoms.

A study published by Harvard Health on a group of women who reported themselves to be "emotionally distressed" practiced yoga for 1.5 hours twice a week. At the end of three months, half reported less depression, a third cited fewer anxiety symptoms, and 65 percent claimed an increase in overall wellbeing. Over 80 percent of the people practicing yoga in the United States, according to a National Health Interview Study (NHIS) in 2012 published by the National Center for Complementary and Integrative Health (NCCIH), reported a reduction in their stress levels as a result.