How to Help Self-Medicating Assault Victims
Many people—both men and women, children and adults—have experienced a physical assault. National surveys have indicated that as many as 4 out of 10 kids in the U.S. have been physically assaulted within the past year. National statistics have also revealed that 53% of males have experienced an aggravated assault by a stranger, while 52.4% of women experienced an aggravated assault by a non-stranger (which could include an intimate partner, relative, or friend/acquaintance).3,4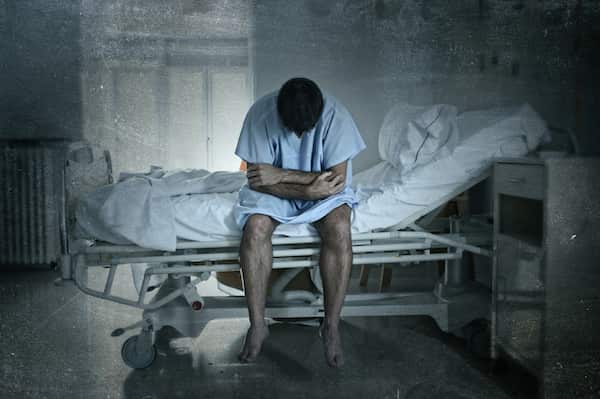 Breaking it down by ethnicity, American Indians, Alaska Natives, black Non-Hispanics, and Hispanics have all reported higher rates of aggravated assault than white non-Hispanics. American Indians and Alaska Natives are at the top of the list with 8.6 reported assaults per 1,000 people.4
Learning about the interrelationship between substance abuse and trauma can help you or someone you care about who may be self-medicating due to a traumatizing physical assault. In this article, you will learn about:
How substance abuse and trauma are linked.
Effective treatment methods.
How Substance Abuse and Trauma Are Linked
Although research has produced mixed results about whether sexual or physical abuse is more likely to lead to substance use, most studies agree that any kind of trauma is a key factor in the development of substance abuse problems.5,6 Trauma takes an enormous toll on a person's ability to cope and can drain their inner resources.
Research on Trauma and Substance Abuse
Research shows that people with histories of physical or sexual abuse may engage in some form of distracting, numbing, or harmful behavior as a way of dealing with the impact of trauma.
7
Various studies have indicated that anywhere from 25% to 75% of survivors of abusive or violent traumatic experiences also report problematic alcohol use.8
People with an alcohol addiction are 6–12 times more likely to have a history of physical abuse and are 18–20 times more likely to have been sexually abused.6
One study found that the levels of childhood physical, sexual, and emotional abuse were strongly correlated with the level of substance abuse (and particularly cocaine abuse) later in life.1
Results of this same study showed that a highly traumatized population displayed high rates of lifetime dependence on different substances (39% alcohol, 34.1% cocaine, 6.2% heroin/opiates, and 44.8% marijuana).1
PTSD and substance use disorders are also closely linked, particularly in teens and veterans:
Around 80% of veterans with PTSD also have alcohol use disorders.8
One study found that as many as 59% of teens with PTSD develop substance abuse problems. They may be more likely to self-medicate as an attempt to blunt difficult emotions associated with the dysregulated stress response caused by the trauma.1
Trauma that results from physical assault has shown to be a strong risk factor for drug and alcohol abuse. A study of high-risk adolescent girls noted that being physically assaulted with a weapon was linked to a higher rate of marijuana use and corresponded to a higher number of overall drugs used.
5
Results from this study also showed that
sexual abuse increased the rate
of marijuana use, alcohol use, number of drugs used, and other alcohol and drug-related problems.
5
Effective Treatment Methods
Treatment should address both the trauma as well as the substance abuse problem at the same time. This approach is known as trauma-informed care. A report by the National Trauma Consortium indicated that a number of studies have demonstrated the benefits of integrated treatment methods for trauma in reducing substance abuse and related problems, such as PTSD and general mental health issues.9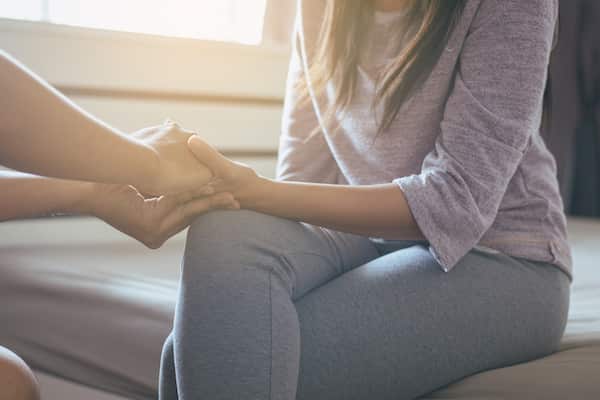 Trauma-informed treatment is a strengths-based approach, meaning the focus is on your natural strengths as opposed to areas in which you struggle. It is designed to acknowledge the role that trauma has played in your life and work toward the goal of providing you with opportunities for empowerment to help re-establish a sense of control over your life—something that is often lost after an assault. This is accomplished by allowing you to actively participate in and make decisions about your treatment. A particular emphasis is placed on establishing feelings of safety throughout the process to actively avoid re-traumatization.6
Components of Treating Trauma
According to the Substance Abuse and Mental Health Administration (SAMHSA), treatment programs, systems, and organizations that are trauma-informed acknowledge 4 main components, which include:
10
Realizing that trauma can have a widespread impact and understanding the different routes to recovery.
Recognizing the signs and symptoms of trauma in clients, families, staff, and others who may be involved in the program or organization.
Responding by fully integrating knowledge about trauma into policies, practices, and procedures.
Actively seeking to avoid re-traumatization.
SAMHSA outlines the key principles of a trauma-informed approach, which all competent treatments for people who have suffered an assault should include:10
Safety
Trustworthiness and transparency
Peer support
Collaboration and mutuality
Empowerment, voice, and choice
Cultural, historical, and gender issues
Because people who self-medicate in response to the trauma of a physical assault often don't have better skills to manage their feelings of anxiety or depression, one of the ways in which a trauma-informed approach can help is by teaching them to use "self-soothing techniques, rather than drugs, to alleviate anxiety and depression."
11
Trauma-Informed Models
Different trauma-informed models can benefit to people who have been traumatized by physical assault and have subsequently developed maladaptive substance use behavior, including:
9,12
Addictions and Trauma Recovery Integration Model (ATRIUM). This approach acknowledges that trauma affects the body, mind, and spirit. It is a 12-week program specifically designed for people who have survived physical or sexual abuse; those who engage in self-harm; those with serious psychiatric diagnoses; those who are involved in violent relationships; those who act violently or abusively toward others; or those with substance abuse problems. It provides a variety of services, including psychoeducation about the body's natural response to addiction and trauma, education about the effects of trauma and addiction on the mind and spirit, and teaching new and improved ways of coping and taking care of yourself.
Seeking Safety. This is another program designed to address the needs of people with addictions and who have trauma histories and symptoms of PTSD, but do not fully meet the criteria for a PTSD diagnosis. The program involves therapy that promotes recovery from trauma and addiction, and addresses issues such as safety, taking back individual power, setting boundaries in relationships, and learning to recognize when a substance has control over you.
Trauma Recovery and Empowerment Model (TREM). This approach is specifically designed for women survivors of trauma who have substance abuse or mental health problems. TRIAD includes cognitive-behavioral components, skills training, and psychoeducational components to help people heal from the effects of trauma and to recover from substance abuse and mental health problems.
Trauma Affect Regulation: Guide for Education and Therapy (TARGET). This is a form of group therapy for people dealing with trauma and addiction that takes place over the course of 10 or fewer sessions. Studies have found it to be more effective than standard treatment for substance abuse in terms of maintaining sobriety and promoting self-efficacy.
Other types of evidence-based treatments that are useful for addressing trauma and addiction include:12,13
Cognitive Behavioral Therapy (CBT). This gold standard of psychotherapy helps people identify and change maladaptive thoughts and behaviors, replacing them with healthier ones. People learn a wide range of coping strategies to help reduce symptoms related to both PTSD and SUDs (substance use disorders).
Prolonged Exposure Therapy (PE). PE incorporates psycho-education, breathing retraining, in vivo exposure, and imaginal exposure. It is one of the most effective forms of treatment for PTSD and has been widely used in treatments for the disorder, as well as for SUDs. During the in vivo exposure component, you work with a therapist to make "a list of feared/avoided, yet safe, trauma-related situations" that you can work on and repeatedly engage in until your anxiety in those situations decreases. When this is accomplished, you move on to imaginary exposure in which you recount your trauma to your therapist using present-tense verbs for 45–60 minutes without stopping.
Concurrent Treatment of PTSD and Cocaine Dependence (CTPCD). This form of treatment is specifically designed to address the needs of people who have experienced trauma and are addicted to cocaine. CTPCD occurs in an individual therapy context that is offered on an outpatient basis. People participate in 16 sessions over the course of 8 weeks. It involves the use of imagery and in vivo exposure to address the symptoms of PTSD, and it uses CBT to address the addiction. During the first 5 sessions, you learn coping skills to help manage cocaine dependence. In the remaining sessions, you are first guided through exposure therapy and then CBT to treat both the SUD and PTSD.
Concurrent Treatment of PTSD and Substance Use Disorders Using Prolonged Exposure (COPE). This newer form of treatment addresses PTSD and SUD in 12 individual sessions. It involves a combination of prolonged exposure and education about relapse prevention techniques.
Pharmacological interventions. This means you take medication to help treat your symptoms. Studies have mainly focused on treating PTSD or SUDs separately. However, some research has shown that specific medications known as noradrenergic reuptake inhibitors (NRIs), selective serotonin reuptake inhibitors (SSRIs), or serotonin norepinephrine reuptake inhibitors (SNRIs) may have some benefits for people with PTSD and SUDs, and especially those with alcohol use disorder.
All of these therapies can be applied in a variety of treatment settings, including:9
Substance abuse treatment facilities. These can be inpatient or outpatient settings, meaning you either live at the facility for the duration of treatment (inpatient), or you live at home and travel to a treatment center on a regular basis (outpatient).
Mental health centers. Examples of these may include community-based treatment centers or private mental health clinics.
You can receive therapy on an inpatient or outpatient in hospital-based treatment programs.
Correctional facilities. People who are incarcerated may also receive trauma-informed treatment therapies.
Individual therapy. You may choose to work with a therapist on a one-on-one basis, typically in a private office.
Group therapy. You may also elect to participate in groups that are specifically designed to address trauma and substance abuse issues.
Regardless of where you receive help, it is possible to recover from a traumatizing physical assault and the resulting emotional effects and struggles with substance abuse you may suffer.
Sources
Khoury, L., Tang, Y. L., Bradley, B., Cubells, J. F., & Ressler, K. J. (2010). Substance use, childhood traumatic experience, and Posttraumatic Stress Disorder in an urban civilian population. Depression and Anxiety, 27(12), 1077–1086.
National Child Traumatic Stress Network. (2008). Making the Connection: Trauma and Substance Abuse.
Mental Health Connection of Tarrant County. (n.d.). Statistics.
National Crime Victims Rights Week. (2015). Crime and Victimization in the United States.
Rich, S. L., Wilson, J. K., & Robertson, A. A. (2016). The Impact of Abuse Trauma on Alcohol and Drug Use: A Study of High-Risk Incarcerated Girls. Journal of Child & Adolescent Substance Abuse, 25(3), 194–205.
Conklin, E. (2018). Addressing Trauma in Substance Abuse Treatment.
Culpepper, D. (2016). The Link: Trauma and Substance Abuse. Journal of Psychology and Clinical Psychiatry, 5(4), 1–3.
International Society for Traumatic Stress Studies. (n.d.). Traumatic Stress and Substance Abuse Problems.
Finkelstein, N., VandeMark, N., Fallot, R., Brown, V., Cadiz, S. & Heckman, J. (2004). Enhancing Substance Abuse Recovery Through Integrated Trauma Treatment. Sarasota, FL: National Trauma Consortium.
Substance Abuse and Mental Health Services Administration. (2018). Trauma-Informed Approach and Trauma-Specific Interventions.
Covington, S. (2008). Women and Addiction: A Trauma-Informed Approach. Journal of Psychoactive Drugs, SARC Supplement, 377–285.
Dass-Brailsford, P. & Safilian, C. (2017). Integrated Approaches to Treating Psychological Trauma and Substance Abuse in Women: An Update. Trauma and Acute Care, 2 (2:41), 1–4.
Flanagan, J. C., Korte, K. J., Killeen, T. K., & Back, S. E. (2016). Concurrent Treatment of Substance Use and PTSD. Current Psychiatry Reports, 18(8), 70.