Residential Alcohol Rehab: Program Benefits & What to Look For
Take Our "Am I an Alcoholic?" Self-Assessment
Research-Based Treatment
Medical Detox
Option for Medical Rehab Support
Behavioral Therapy
Post-Treatment Preparation and Support
Individualized Treatment and Understanding of Relapse
Take Our "Am I an Alcoholic?" Self-Assessment
Research-Based Treatment
Medical Detox
Option for Medical Rehab Support
Behavioral Therapy
Post-Treatment Preparation and Support
Individualized Treatment and Understanding of Relapse
What should residential alcohol rehab programs provide?
Residential alcohol rehab programs should provide:

Research-based treatment
Medical detox
Behavioral therapy
Post-treatment preparation and support
Relapse prevention programming
Comfortable surroundings
Safety precautions
Around-the-clock supervision
Healthy food
When a person is ready to enter a rehab program for severe alcohol abuse or alcoholism, experts recommend residential treatment because it is most likely to result in positive outcomes that enable people to make recovery last.
Residential rehab provides the 24-hour, seven-day focus that can help people detox safely under medical supervision, learn to manage their addiction without distraction or temptation, and build a toolbox to support their new skills once they leave rehab.
In order for a residential rehab to be able to provide this level of treatment, there are certain elements that should be included in the program. These are the elements to look for when selecting a residential alcohol rehab.
Take Our "Am I an Alcoholic?" Self-Assessment
Take our free, 5-minute "Am I an Alcoholic?" self-assessment below if you think you or someone you love might be struggling with an alcohol use disorder (AUD). The evaluation consists of 11 yes or no questions that are intended to be used as an informational tool to assess the severity and probability of an AUD. The test is free, confidential, and no personal information is needed to receive the result.
Research-Based Treatment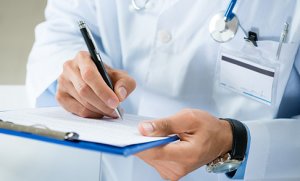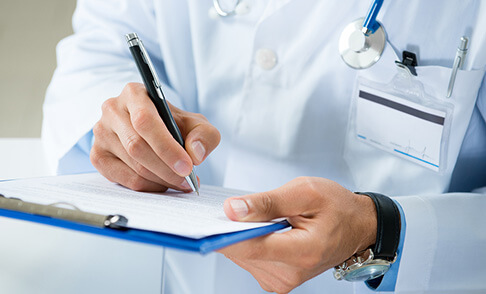 An element that is essential in all aspects of addiction rehab is treatment that is research-based. This means that the treatment has been studied and observed for effectiveness before use and been shown to provide measurable results.
As an example of this, an article from the National Institute on Drug Abuse states that treatments that work are usually a combination of medical and behavioral therapies, along with assistance in building strategies and social support structures. These aspects of a treatment program are also more likely to help if they are based in sound scientific research.
Medical Detox
Alcohol withdrawal is often an uncomfortable, and sometimes dangerous, process. Professional medical detox can get clients through this challenging part of treatment safely and effectively.
If individuals are comfortable during detox, they are more likely to continue with treatment beyond the detox stage and into the therapeutic portion of care.
Option for Medical Rehab Support
Just as medication is sometimes used in detox, it can sometimes be a supporting factor in the recovery process. Some medicines can be used to reduce cravings for alcohol, remove the "high" felt when drinking, or even make the individual feel sick when alcohol is consumed.
An article in American Family Physician states that medicines like disulfram, acamprosate, and topiramate have been shown to reduce relapse and help maintain abstinence from alcohol for those in treatment. This can be useful in helping individuals avoid cravings and temptation while they are completing the rehab program. Once individuals learn and master tools that will help them stay sober after treatment, they often wean off these medications.
Professionals determine use of medications during detox or throughout treatment on a case-by-case basis.
Behavioral Therapy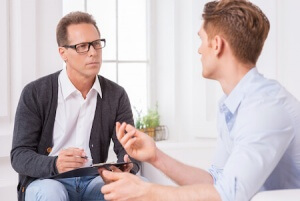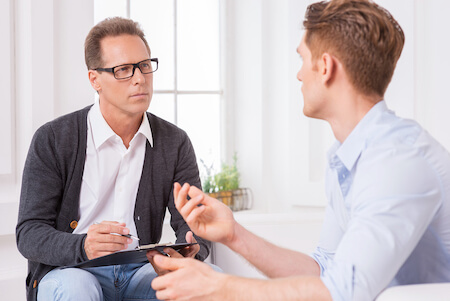 Therapy to change the thoughts and behaviors associated with alcohol addiction is the central part of any quality residential program. Research-based counseling programs enable clients to observe the triggers of their addictive behaviors and develop skills to counter their cravings and compulsions.
Specific types of therapy have been researched to determine their effectiveness. Some of the therapies shown to provide reliable results for many include:
Cognitive Behavioral Therapy
Interpersonal therapy
Dialectical Behavior Therapy
Family counseling
Motivational Enhancement Therapy
A residential treatment center that provides a combination of these therapies customized to the individual's particular psychological and social needs is the most advantageous. A study in Drug and Alcohol Dependence demonstrated that combined behavioral therapies that include cognitive and motivational therapies, along with medical maintenance treatment (if needed) and encouragement to join a mutual help group, like Alcoholics Anonymous, make up the treatment modality that is most likely to help people gain control of their addictions in the months and years following treatment.
Post-Treatment Preparation and Support
A residential rehab center that provides medical and behavioral therapies and then gives no further support after the program is complete may, in effect, be undoing all the work done during treatment. Without tools and support post treatment, the individual may lose motivation and relapse faster than someone who has resources to stay invested in the treatment results after returning home.
A study in Alcohol and Alcoholism demonstrates that something as simple as a brief motivational interview – a call to the individual to check in, and provide support and guidance – can lead to longer recovery periods and fewer incidents of relapse.
Another form of post-treatment support is training in strategies, skills, and resources that the person can use and refer to after treatment. This includes encouragement to join a 12-Step or similar support group.
Individualized Treatment and Understanding of Relapse
Experts, such as the National Institute of Alcohol Abuse and Alcoholism (NIAAA), recommend that, along with the above considerations, there are some other qualitative elements to look for in a rehab setting. Experts agree that treatment should be tailored to an individual's specific needs, and this individualization can affect the likelihood of the person achieving long-term recovery. Special situations in an individual's life may present the need for specific attention in order to achieve the most thorough treatment. Some of these include:
Co-occurring conditions, such as depression, post-traumatic stress disorder, or anxiety
Physical diseases that require medical treatment
Specific family issues, such as enabling behaviors or codependency
Lack of a social support structure to encourage maintenance of recovery
Being able to adapt treatment to meet these and other needs can determine whether or not the program will work for a particular individual. In fact, a recent study in the journal Drug and Alcohol Review suggests that developing an individualized treatment plan in cooperation with the person receiving treatment makes that person more likely to continue treatment past the detox and withdrawal stage.
Another element that can make or break a person's reaction to treatment is how the program handles relapse. Alcoholism is not a disease that can be cured, and relapse is likely, as described by NIAAA. Treatment programs that acknowledge this are able to work with the realities of recovery and more likely to fully support clients throughout the process.