Alcoholism Treatment: What Is Alcohol Abuse & How To Treat Alcoholism
Last Updated:
March 6, 2020
What is Alcoholism?
Alcoholism, also referred to as alcohol use disorder (AUD) – the medical term for alcoholism and alcohol abuse – involves an individual who lacks control over managing their drinking habits. Those struggling with alcoholism commonly feel that they cannot function without alcohol.
Drinking alcohol can cause a wide range of problems that can impact a person's professional and personal relationships and can affect their overall health. Due to the amount someone drinks, the time spent drinking, the effect alcohol has on a person, along with other criteria, AUD can be categorized as mild, moderate, or severe; each category comes with different symptoms and harmful side effects.
Treatment is the best course of action; with the help of medical professionals, those suffering from alcoholism can receive treatment for their addiction, support during recovery, and education on how to avoid alcohol in the future.
What is Alcoholism Treatment?
Alcoholism (Alcohol Addiction) – More than 7 percent of all American adults have an alcohol use disorder (AUD). These adults drink too much, too often, and in ways that harm their health, their happiness, and their relationships.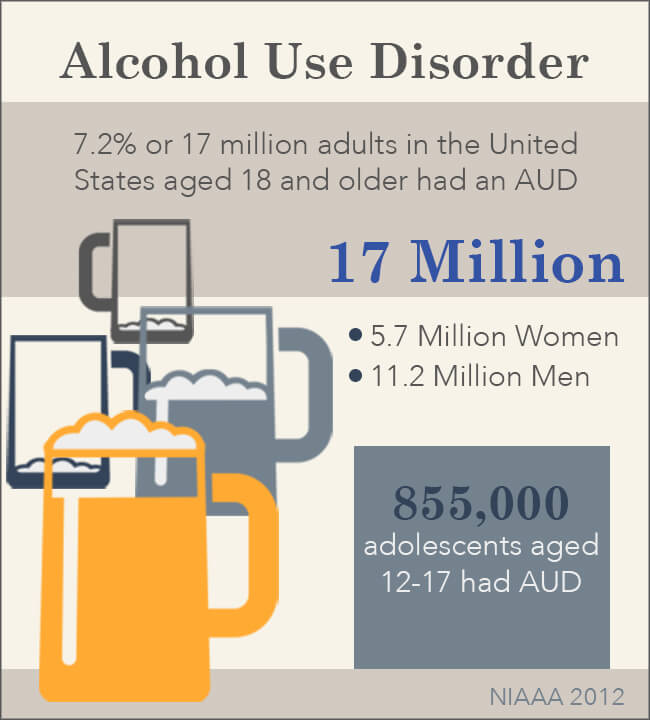 An alcohol intervention, in which the family outlines alcohol's consequences, can push these people to enter alcohol treatment programs. Once there, counseling sessions, relapse prevention coaching, and support group work can help to support recovery. Relapse rates for alcohol fall within the 40-60 percent range, so people often need to stick with aftercare for the rest of life.
At the end of a workday, when the air is cool and the sun starts to set, American adults click beer can tabs, pop wine corks, and crack open hard liquor bottles. It's happy hour, when it's permissible to sip alcohol, and more than half of American adults partake of these alcoholic beverages, according to research from Gallup.
For some, one drink during happy hour is plenty. These adults can take a sip of alcohol, and then stop drinking for the day. But there are some people who just can't stop with a sip. These people might have an alcohol use disorder.
The National Institute on Alcohol Abuse and Alcoholism (NIAAA) says that about 7 percent of American adults fall into this category. When alcohol becomes an obsession, it can be hard to focus on life's daily pleasures. But with the help of a treatment program and ongoing support, even deep-set cases of alcoholism can be addressed, amended, and resolved.
How Is Alcohol Abused?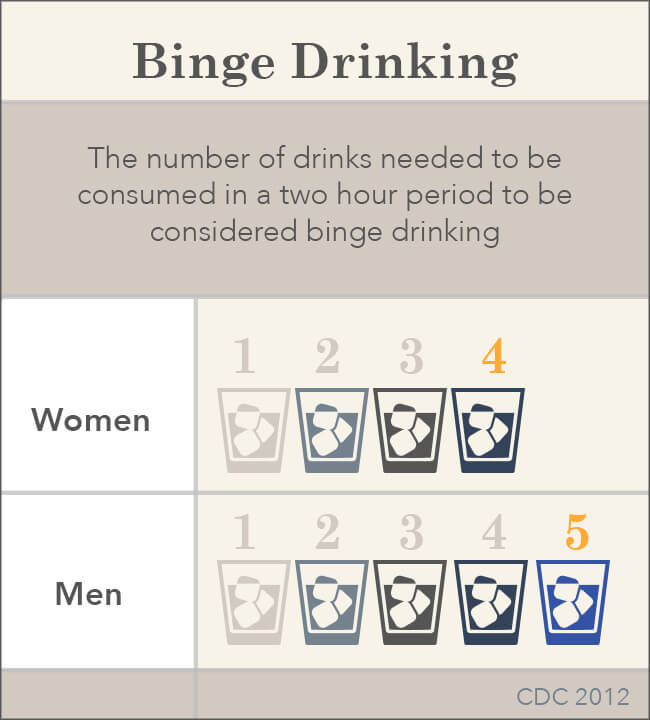 In most parts of the world, alcohol is legal for adults to both purchase and consume. As a result, beverages that contain alcohol are available almost everywhere, and clearly, many adults partake. Since use is so common, it might seem hard to determine who is drinking alcohol in an appropriate manner and who is drinking in a manner that could lead to alcohol abuse or alcoholism. Experts suggest there are key signs to look for.
Binge Drinking Alcohol
Binge drinking is one such sign of alcohlism. This type of drinking, as defined by the Centers for Disease Control and Prevention, involves consuming alcohol with the intention of getting drunk. For men, that means drinking five or more drinks in about two hours; for women, that involves consuming four or more drinks within two hours.
Excessive Alcohol Use
This type of alcohol abuse pattern is easy to spot. These are people who sit down and attempt to down a great deal of alcohol at the same time. There's intent to this drinking that is hard to hide. But this isn't the only type of alcohol abuse out there. People may also abuse alcohol if they:
Take in alcoholic beverages and drive
Drink alcohol throughout the day
Consume alcohol in order to feel a buzz, without drinking in a binging manner
Feel the need to drink every single day
Drink a large amount of alcohol in social situations
These are all very different drinking patterns, but they have one thing in common. People who drink like this have lost some modicum of control over their consumption. The beverages drive their behaviors. It can seem like a subtle distinction, but it's an important one to understand, as people who don't amend troublesome drinking behaviors can become people who have symptoms of alcoholism.
Difficult drinking patterns can shift electrical activities within the brain, and when that happens, people might have little to no control over how they drink or when they drink.
Identify the Signs of an Alcohol Addiction (Alcoholic, Alcoholism)
When the alcohol use moves from troublesome to compulsive, an addiction may be in play. Signs of alcoholism or alcohol addiction, according to the National Council on Alcoholism and Drug Dependence (NCADD), can include:
Tolerance to the impact of alcohol, so more drinking is required to bring about the same effect
Withdrawal symptoms between bouts of drinking
Loss of control over how much or how often alcohol is consumed
A wish to stop drinking, but an inability to follow through
A tight focus on alcohol, leading to neglect of one's job, family, friends, or hobbies
Continued use of alcohol, even though it leads to problems
People with alcoholism may share some or all of these characteristics with one another. Should they meet, they would probably have a lot to discuss with one another, but that doesn't mean that all people with alcoholism are the same. In fact, research from the National Institutes of Health suggests that there are five specific alcoholism subtypes.
Types of Alcoholics
The first type, defined as the young adult subtype, includes young adult drinkers who don't have family histories of alcoholism or co-occurring mental illnesses.
The second type, known as the young antisocial subtype, also includes young adult drinkers. These people do have a family history of alcoholism, and they also have co-occurring mental illnesses and addictions to other substances.
The third type, the functional subtype, is middle-aged and successful with a stable job and a supportive family. These are people with a family history of alcoholism, and about a quarter of them have a history of depression.
The fourth type, the intermediate familial subtype, includes middle-aged people with a family history of alcoholism and a prior depressive episode.
The fifth type, the chronic severe subtype, includes middle-aged people with family histories of alcoholism, a history of mental illness, and addictions to other substances.
What are the Causes of Alcoholism and Alcohol Abuse?
It's rare for people with alcoholism to strive for that diagnosis. No one grows up wanting to struggle with alcohol for the rest of life. But alcoholism can be sneaky, creeping into life in ways that are subtle and that can pass by unnoticed. For some, alcoholism begins with peer pressure. These people just don't intend to start drinking, and they may not begin life even enjoying alcohol, but their peers prompt and poke them to drink alcohol. In time, as they comply with these requests from peers, they lose the ability to control how and when they drink.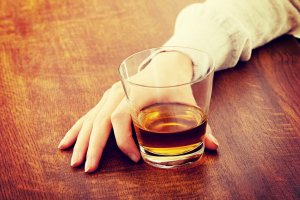 For others, alcoholism comes about due to the influence of a mental illness. People like this might start using alcohol as a DIY remedy for a mental health concern like depression or anxiety. In the beginning, the drinks may seem to keep the symptoms of illness under control. But in time, the alcohol can augment the power of these illnesses.
Research from NIAAA also suggests that alcoholism can stem from genes. While the specific "alcoholism gene" hasn't yet been identified, there are known genes that can boost the power of alcohol and reduce the impact of a hangover. People with these gene combinations may get a bigger high from drinking, and they may not feel ill or sick after a long day of drinking. Their bodies just seem primed for alcohol abuse, and that can make them more likely to develop alcoholism.
Parents may also inadvertently contribute to children's alcohol problems, especially if they model bad drinking behaviors. Kids who grow up in homes with a great deal of drinking may come to see the behavior as normal. If their parents drink as a coping mechanism for stress or anxiety, kids may come to do the same. In this case, the genes aren't at the root of the problem; it's the behaviors parents model that causes concern.
Alcohol Addiction Help – When to Seek Help For Alcoholism
A key symptom of alcoholism is an inability to curb or amend drinking behaviors. That means alcoholics may want to change, but they may feel as though they're simply unable to do so. Sometimes, they may feel as though they'll just never get sober, because it's not possible for them.
Intervention for Alcohol Abuse
An alcohol intervention is an excellent approach for people like this. The idea is to help the person to see the alcoholism as a problem and to help motivate that person to get help that can lead to drinking cessation. It sheds light, and it gives hope.
Other episodes that might prompt an alcoholism intervention include:
Arrests
Hospitalizations
Domestic disputes
Job losses
Child-custody concerns
Accidents
An intervention can be held in the immediate aftermath of a terrible alcoholism consequence. Those openings are easy to find. For example, research published in Addiction suggests that people who drink before heading out on the town are 2.5 times more likely to get in a fight while out, compared to people who don't drink. When people come home from a night of drinking with bruises and cuts, an intervention for alcohol use disorder may be in order, and it may be well received.
At the end of an intervention, the stage is set for entry into alcohol addiction treatment programs. There are many different options out there. Some alcohol rehab facilities, for example, offer inpatient treatment for alcohol addiction. These programs allow people to step away from their day-to-day concerns and tackle an addiction around the clock, every single day. For some people, that tight focus is an ideal setup for healing. But outpatient centers can be ideal for those who want to stay at home, surrounded by family, while they work on addictions to alcohol. It's a personal decision that families can make in consultation with the person who needs help.
Alcohol Abuse Counseling and Aftercare
During alcoholism treatment, therapy teams provide lessons on relapse prevention. These lessons are designed to help people spot the people, places, and things that can drive them to return to drinking. With the help of these lessons, people can learn to both avoid and/or handle their triggers so they won't pick up an alcoholic beverage when they're under stress.
NIAAA says a relapse typically follows a predictable path. The person in recovery is placed in a high-risk situation, and the person isn't able to handle that situation effectively. That lack of effectiveness can prompt the person to feel somehow vulnerable or weak, and it can lead to a craving for alcohol. After a weak moment, people just begin to attribute life's good things to alcohol. They then have a lapse and drink just a bit. In time, they start to drink more and more.
Prevention of Alcohol Abuse Relapse
There are two spots in this continuum that could benefit from relapse prevention techniques. People could learn to avoid the high-risk behavior altogether, or they could get intensive help during that first slip. Either technique could help people to avoid a full-blown return to alcoholism.
Since alcoholism is a chronic condition, people who have this diagnosis often need to focus on relapse prevention for the rest of life. But they don't have to do that work inside the walls of a treatment community. They may get the help they need within the cities and states in which they live.
Support groups provide people with understanding peers and ongoing support, in church basements, community centers, and public facilities scattered all across the country. Here, people can come together to discuss addiction's difficulties, and they can meet with other addicted people to gain support and insight. Alumni groups are similar, in that they link peers together to discuss addiction, but these groups contain people who all worked within the same facility for help. A study in the Journal of Substance Abuse Treatment suggests that usage of these programs tends to decrease over time. At first, people want and need the help. As they grow more confident of their ability to handle challenges, they tap into these resources less frequently. They are, however, considered a vital part of the recovery process.
Alcoholism Treatment FAQs
These are just a few questions families often have, as they seek out care for someone they love struggling with an alcohol use disorder (AUD):
The Hidden Costs of Alcoholism
People who engage in alcoholic behavior often think their drinking is a personal choice; it has no impact on those around them, and their excessive drinking is "no one's business but my own." In recovery, these same people are surprised to learn the devastation their alcohol abuse brought on the lives of those around them.
As a culture, when we hear that the number of people affected by alcoholism is growing, we seem to think, "That's their business — "their" being the alcoholic."
The findings of recent studies, however, challenge that notion that drinking only impacts the alcoholic. A careful cost analysis of the complex cycle of alcoholism reveals it as a disease that reaches deep into the pockets of our national, state, and local finances to trigger a multitude of "hidden costs."
Dangerous behaviors common among alcoholics include impaired judgment and coordination, falling asleep at the wheel, falling asleep with lit cigarettes, aggressive outbursts, drinking to the point of vomiting, hangover, or alcohol poisoning — and these are just the ones most alcoholics experience in the course of their disease. All of these behaviors will eventually hit the system, in the form of health care costs, criminal justice costs, motor vehicle crash costs, and workplace productivity
The Hidden Costs of Alcoholism are Not Small.
It is estimated that alcohol-related expenses cost federal, state, and local governments $223.5 billion. Of that amount, taxpayers are footing the bill for $94.2 billion.
And in spite of our best efforts, alcoholism continues to take about 216 lives every day, or approximately 79,000 per year.
Who else ends up paying the costs of alcoholism? In addition to friends and family, the workplace suffers as the alcoholic worker becomes unreliable, repeatedly absent, and then gone. If the company is not losing productivity, then the alcoholic's coworkers are pulling extra weight and, in essence, paying the cost of the individual's absence.
Alcohol Recovery and Addiction
Once a person is addicted to alcohol, to stop it may take hospitalizations, rehabilitations, and re-rehabilitations all of which hemorrhage expenses — not to mention destroy relationships and property. The estimated cost to the system of this specialized addiction care is $24.6 billion. Since addiction is a disease that rewires the brain, the individual is unlikely to quit through "willpower" alone, and it often takes something dramatic (or "hitting rock bottom") before they will make changes. There are costs associated with these dramatic scenarios. In the case of car accidents caused by driving drunk, costs include not just hospitalization, but the cost to insurance companies, car owners, municipal employees responding to the accident, and a continued chain reaction of costs that could ultimately include vehicular homicides and funeral expenses.
Costs associated with alcohol-related vehicular accidents alone are estimated at a staggering $14 billion a year.
Alcohol and Pregnancy – Prenatal Alcohol Abuse
In the case of expectant mothers who drink, future healthcare costs double, now including both the mother and child. For example, a child born with fetal alcohol syndrome could require special schooling. Not only is this a personal and unnecessary family tragedy but also it stands to impact the social system financially in the form of healthcare and education for years.
With a U.S. economy inching laboriously back from recession with a flagging job market in tow, we should be sensitive to hidden costs of this "lifestyle choice." In a perfect world, we would weigh the right to drink excessively against the $94.2 billion in tax dollars that we spend every year to pay the costs of alcoholism. We should weigh the collective choice against the 1.9 million public school teachers we could hire with that $94.2 billion — or the million public parks that money could build for communities across the country, or the million students we could put through school. And we'd think hard about what cultural shift could moderate this "lifestyle choice" before it becomes disease.
Getting Help for Alcoholism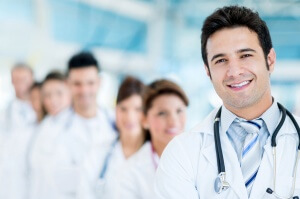 Alcoholism is certainly serious, but it's also manageable. People with this condition can get the medical and psychological support they need to change their drinking patterns and their lives, and that work can start right now. By reaching out for care, people with alcoholism can get better.
Sources:
Dangers of Mixing Alcohol with Drugs
Last Updated on March 6, 2020