How Does Heroin Abuse Affect Your Mental Health?
Most people understand that heroin is bad for them, but are you aware of its potential mental health effects? The National Institute on Drug Abuse reports that heroin use has been increasing in the last 10 years. In 2016, approximately 948,000 people reported using the substance in the past year. The number of young adults aged 18–25 has almost doubled in the last decade, promising a host of problems for their future if they don't seek drug rehab treatment. While the effects of heroin on one's physiological health are well-reported, less attention is paid to the mental health effects of heroin.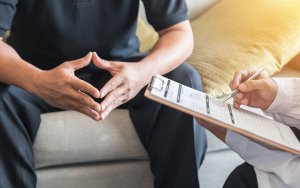 What is Heroin Addiction?
Heroin addiction is classified as a mental health disorder in the Diagnostic and Statistical Manual of Mental Disorders, 5th edition. The exact category is opioid use disorder, and people with this classification will experience some of the following issues:
Difficulty stopping the drug without withdrawal.
Tolerance.
Cravings to use opioids.
Excessive time spent trying to obtain the drug.
Using larger amounts over time.
Heroin's Mental Health Effects Short-Term
Heroin affects the brain, providing a rush of adrenaline and a feeling of euphoria. This effect can vary in speed and efficacy depending on how one takes the drug. The reward pathway in the brain is triggered, activating brain chemicals that create a sense of well-being, reduce pain, and reinforce the action of using the drug. Consequently, using heroin leads to wanting more of the drug because the reward and pleasure parts of the brain are stimulated.
You will also experience a lack of mental clarity in the short term. You may find it difficult to concentrate on what you're doing and feel like you're in a mental haze. Since heroin works by changing the neurochemical activity of the brain, it can also slow down breathing.
Heroin's Mental Health Effects Long-Term
Repeated use of heroin has further effects on the brain and mental health of the user. Heroin ultimately changes the structure and physiology of the brain, resulting in imbalances in brain chemicals. It also changes the structure of the brain by affecting an important part—the white matter.
Why is this crucial to heroin users? White matter is what different parts of the brain use to communicate with other parts of the brain and with the body. In order to be able to make good decisions and control impulses, you need to have strong white matter connections to the frontal lobe. Chronic heroin use starts to deteriorate the white matter connections to the frontal lobe, which negatively affects thinking and mood.
Dual Diagnosis or Cause and Effect
When considering mental health in patients with heroin addiction, clinicians may infer that mental illness leads to drug use and addiction. It's also possible, however, that mental health issues can be caused by drug use. A study of 1,090 heroin users by the National Institutes of Health reported that 46.42% of heroin-addicted people also had depressive-anxiety symptoms. Researchers reported that people with this condition who were addicted to heroin did not exhibit symptoms of a true "dual diagnosis," but rather two separate conditions.
However, it is difficult for scientists to untangle mental health conditions and substance abuse disorders to see which one started first. The high comorbidity rate indicates the 2 are interrelated, but not enough evidence is available to make a conclusion, and individual history and genetics play a role in the development of either, or both, disorders.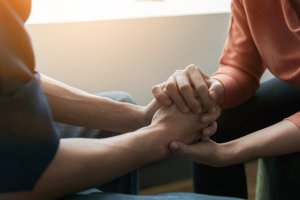 Treatment for Heroin Addiction
The best course of action for those who are struggling with heroin addiction is to seek treatment right away. Don't delay in caring for your well-being — you can create a better future for yourself. Contact American Addiction Centers hotline now for help at .