3 Ways to Have a Sober St. Patrick's Day
St. Patrick's Day is a traditional Irish holiday. It is widely celebrated amongst the Irish diaspora around the world, and has been adopted by other nations. In the United States, it is a popular drinking holiday, involving groups of friend binge drinking and moving from pub to pub. For somebody newly in recovery from alcohol abuse, you may believe that St. Patrick's Day is no longer for you. But this couldn't be further from the truth.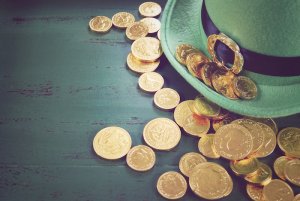 A sober St. Patrick's Day can be just as fulfilling as any other sober holiday. Here are 3 ways to plan out a sober St. Patrick's Day.
1: Create a New Family Tradition
You can always call on your family to help celebrate a sober St. Patrick's Day. Your closest loved ones can be an integral part of your support network. Spending time with family, spouse, or children can be a fun and sober activity. Instead of hitting a packed bar, take your family out for a good meal, or for traditional Irish food.
Across the United States, many cities host St. Patrick's Day parades. While the frequency of these events may depend on the size of the Irish diaspora in the area, these events are usually sober and fun for the whole family. Spending a day at the parade or at a fair grounds is often a great way to spend an afternoon.
2: Embrace Irish Culture
While St. Patrick remains an influential figure in Irish history and culture, there is not much, if anything, in his story that has to do with drinking. Whiskey, a drink popularly considered Irish, wasn't introduced to Ireland until the 12th century, roughly 800 years after St. Patrick's life. As one might assume, there is much more to Irish culture and heritage than binge drinking and the color green.
There are several organization dedicated to the preservation and celebration of Irish culture. The organization Sober St. Patrick's Day hosts events around the world. With a mission to reclaim Irish culture, Sober St. Patrick's Day provides family-friendly, sober events including Irish music and dance. Connecting with Irish culture can be an effective way to avoid the drinking associated with St. Patrick's Day.
3: Pass on St. Patrick's Day
Believe it or not, St. Patrick's Day isn't a celebration in most the world. It's only really celebrated in areas that have a significant population of Irish and people of Irish heritage. While the media may lead you to believe it's a national obligation to wear green and get drunk on St. Patrick's Day, participation is entirely optional.
Instead of going out drinking, it's perfectly acceptable to have a quiet night in. Maybe invite a small group of friends over and host a sober gathering. Watch a movie. Read a book. Whatever you decided to do, it's important to remember that you decide how to celebrate this holiday, if at all.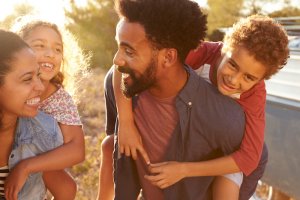 Further Plans for a Sober St. Patrick's Day
Overall, it's important to remember that St. Patrick's Day was never really about binge drinking. There are long-standing sober traditions to spend with your loved ones, embracing the nature of the holiday while maintaining your sobriety.