How Does a Strong Support Network Keep You Sober?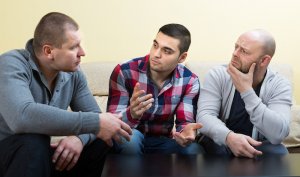 February 19, 2014
Overcoming addiction is often a crowning achievement, but the victory is actually an ongoing battle. In the fight against addiction, after your stay at a rehab has ended, a strong support network is often the key to helping people stay sober. This is because sobriety is often described by experts not as a destination, but a constant journey. One is never irrevocably sober; instead, one works everyday on maintaining sobriety. Some days will be good. Some days will be bad. On the bad days, having somebody to lean on can be a sobriety-saver, and possibly a life-saver.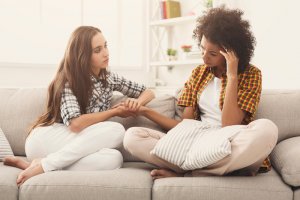 This is where a network of support can be crucial in helping those in recovery maintain the sobriety he or she has fought for.
Reconnecting with Family and Friends
Where does one begin in creating their support network? Returning home from rehab can feel strange. You may find yourself attempting to rekindle relationships with family members that were harmed by your addiction. Additionally, your network of friends may be nonexistent, especially if your previous friends used alcohol and drugs.
A good first step would be to reconnect with your family. Addiction can often be devastating for families, and it's likely that your relationships may be awkward or strained when you first return from rehab. Be honest and open with your loved ones, and apologize for causing past harm. It's important to show that you are making an effort to repair that which has been damaged. Additionally, while families can be supportive, they can also be stressful. It's okay to take some time and space for yourself.
You may also find that your number of friends is a bit sparse. This can be especially true if your friends still use substances like drugs or alcohol. A good place to start the search for new friends for your strong support network is your rehab program. Many rehabs programs have alumni networks, connecting those who are living in sobriety. Reaching out for advice can be a good way to start kindling new friendships. You may also have friends whose relationships were damaged by addiction. Like with family, you can reconnect and seek to bridge the gap created by the disease of addiction.
Building a Strong Support Network
You may find yourself seeking new avenues of connection. Luckily, your rehab center should equip you with an aftercare plan for maintaining your sobriety. You may be given information on Alcoholics Anonymous (AA) and Narcotics Anonymous (NA) meetings near your home. That, or perhaps you'll be given information on other recovery groups. Regardless, connecting with others who are in recovery can be a great way to find likeminded individuals for your strong support network.
It's also important to remember that a strong support network doesn't have to be an AA group. After all, recovery means moving towards a normal life. Activities like joining a friend for lunch or errands and discussing any struggles can be informal ways of getting support. Also, any regular activity where people who care can be reached like a class or a recreational sport can create a scheduled avenue of communication.
If you're having trouble building a strong support network in person, there are alternatives. While the case for discussing recovery on social media is murky, there are benefits. Social media can make it easier to connect with supportive group and individuals. They also give you a place to record your journey to recovery with those who care.
Steps to Build a Strong Support Network
Follow your aftercare plan.
Be aware of your goals and needs.
Connect with an Alcoholics Anonymous chapter.
Heal relationships with family and friends.
Be honest and positive.
Don't be afraid to ask for help.
Life with a Strong Support Network
However you build your strong support network, its important to remember that a life in recovery may depend on communication and relationships. A support network provides you with a helping hand in a time of need.