Best Drug Detox Centers Near Me: Amenities & Accommodations
Detoxification, also known simply as detox, is often the first step in recovering from drug or alcohol addiction.
Detox is the process by which the body rids itself of all addictive substances, and for individuals who are physically dependent on these substances, the process involves withdrawal. Withdrawal and detox can cause unpleasant and sometimes medically dangerous symptoms, which can make the process of detox seem intimidating and overwhelming. Finding a detox center that offers the best possible treatment can make the process more manageable and help to prevent relapse.
Various elements of treatment combine in the most effective detox centers. Treatment should always be evidence-based, and the doctors and therapists on staff should have a high level of education and licensure. The most effective detox centers typically offer both behavioral interventions and treatment with medication. Individual treatment plans should be tailored to the individual, which can mean integrating complementary methods, such as spiritual counseling, a balanced diet, and exercise, into the treatment approach.
Treatment needs to acknowledge not only the addiction, but also all other physical health problems and mental health disorders currently experienced. Detox isn't treatment for an addiction; it is only the first step in treatment. Effective detox centers should offer avenues through which clients can enter substance abuse disorder treatment following detox.
Evidence-based Treatment
All detox centers are required to hold a licensure with the state in which they operate. Requirements for licensure can vary between states, so it is best to look for a detox center that is not only licensed but also accredited by a national organization. Accreditation ensures that the detox center is held to the highest standards of care and is using safe, effective treatment methods. The Joint Commission, the National Committee for Quality Assurance, and the Commission on Accreditation of Rehabilitation Facilities are a few organizations that provide accreditation to detox centers.
The best detox centers base their treatment approach on therapy modalities and pharmacological interventions that have been shown by scientific research to effectively treat substance use disorders. Evidence-based practices should be the first requirement you look for in a detox center.
The National Institute on Drug Abuse (NIDA) lists many treatment modalities that have been found to be effective in treating substance abuse. Some methods are effective for addiction to certain substances but may not be appropriate for other addictions. Make sure the treatment you are being offered has been shown to work for your specific addiction type. Detox from opioid addiction and alcohol addiction can be treated with medications, and research suggests that a combination of medication and behavioral interventions is the most effective approach when treating these addictions. Look for a detox center that offers a pharmacological treatment option.
Because withdrawal can present with medical complications, treatment from and supervision by a medical doctor is important. Look for a detox center with a doctor on staff.
Doctors offering detox treatment should be certified by the American Board of Addiction Medicine. Therapists offering behavioral interventions should hold at least a master's degree. Most states require at least this level of higher education in order for an individual to be licensed as a mental health provider.
Individual Treatment Plans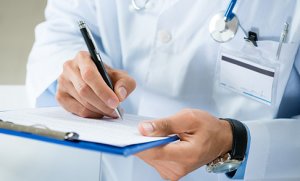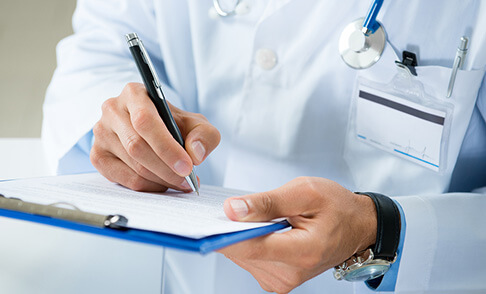 The best drug and alcohol detox centers tailor their treatment approaches to each individual. Addiction treatment cannot employ a one-size-fits-all approach. What works for one person may not be effective for another. Make sure the detox center offers individual attention and creates an individual treatment plan based on your unique needs. Some detox centers offer alternative treatment methods into their approach, which can help to address the individual needs of different clients. These approaches may include spiritual or religious interventions, therapies like massage and yoga, or customized diet and exercise plans. Alternate methods of treatment can be helpful for some people but should not replace evidence-based approaches.
Entering detox is often the beginning of recovery from addiction. The best detox centers offer continuity of care, either with further addiction treatment through the same facility, or they provide referrals to other treatment centers. Recovering from an addiction requires sufficient time in treatment. Seamless transitions between detox, residential care, and outpatient treatment can help to ensure the best chances of sustained recovery.