How To Find A Detox Center for Drugs or Alcohol
Many people suffering from addictions feel overwhelmed when first seeking treatment and unsure of how to find the resources they need in order to undergo the detox process. There are several avenues an individual can follow in order to find drug treatment services. Many people begin at a physician's office, where they can receive a referral for a therapist or addiction specialist. Others locate treatment clinics and services through organizations like the Substance Abuse and Mental Health Services Administration (SAMHSA). Still others get referrals from friends or find centers via online searches.
Ways to Get in Contact With Us
If you believe you or someone you love may be struggling with addiction, let us hear your story and help you determine a path to treatment.
There are a variety of confidential, free, and no obligation ways to get in contact with us to learn more about treatment.
Finding a Detox Facility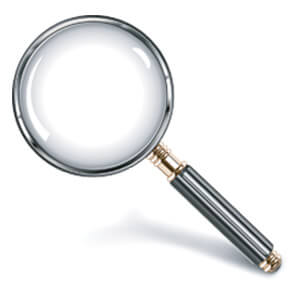 If you are suffering from substance abuse or addiction, visiting a physician for a physical exam is a good starting point in your treatment. A doctor will be able to determine if your substance abuse has caused any physical damage and if any medical care will be necessary during detox. You may need to undergo a physical exam, blood tests, urine tests, and other procedures. The doctor will want to know which drugs you use, how often you use them, and the doses you take.
Physicians can also refer you to addiction specialists, therapists, or organizations that provide detox services. They will be able to direct you to various resources, including detox centers. Depending on the kind of substances abused, medical detox, which uses medications to ease symptoms of withdrawal, may be recommended. You may also need to slowly taper your drug use, rather than quitting all at once, in order to avoid dangerous medical complications, and this should only be done under medical supervision.
When choosing a detox program, it is important to make sure the facility is fully licensed and accredited and that the mental health professionals providing services have the appropriate credentials. All substance abuse service providers must be licensed with the state in which they operate; however, licensing requirements can vary widely between states. To find a program that uses research-based and effective treatment methods, you may want to look for a detox center that is accredited through a national organization. The Joint Commission, the National Committee for Quality Assurance, and the Commission on Accreditation of Rehabilitation Facilities are a few of the national organizations that provide accreditation to detox centers and other substance abuse treatment providers. Accreditation ensures that the treatment facility is following high standards of treatment and uses evidence-based treatment practices.
It is also possible to find substance abuse treatment centers independently, rather than through a doctor's referral. Many databases of detox centers exist online. SAMHSA offers an online database of licensed substance abuse treatment facilities. This facility locator allows you to search by location and select the services you are looking for. If you are searching for opioid addiction treatment, you may want to find a detox center that provides methadone treatment, uses buprenorphine in detox, or uses other medications to manage symptoms of withdrawal. Only certain detox centers are licensed to provide methadone and buprenorphine treatment. Medically managed detox is particularly important if you are physically dependent on central nervous system depressants, like benzodiazepines and barbiturates, because use of these drugs must be tapered slowly. NIDA recommends that detox from CNS depressants only be undertaken with a doctor's approval and with ongoing medical support. In addition, medical detox is required for alcohol withdrawal since it can present with life-threatening withdrawal symptoms
Find Detox Centers Near You
How Much Does Detox Cost?
The cost of detox depends on the type of services you receive. Inpatient programs that offer medication, such as methadone and buprenorphine treatment programs, tend to be the most expensive. Residential detox programs offer 24-hour medical supervision and care, which can be useful when going through withdrawal from highly addictive drugs with dangerous withdrawal syndromes. However, this level of care can be expensive. Some people can detox successfully as outpatients while still receiving medical supervision and any medications that are deemed necessary. Outpatient care tends to be more affordable and can be a good choice for people with a strong support system. Outpatient detox may not be an option for those detoxing from alcohol and benzodiazepines and, in some cases, opiates.
Ways to Pay for Detox
There are many ways of paying for detox services. As of 2014, all health insurance plans sold through the health insurance marketplace must include substance abuse services in their coverage, per the Affordable Care Act. The degree of coverage offered depends on the individual insurance company and on the insurance plan purchased.
Services may only be covered for in-network treatment providers. Once you've chosen a detox center, you will need to provide the treatment provider with your insurance information, including your identification number, and identifying information like your birthdate and Social Security number. The treatment provider will file a claim with your insurance company or provide you with the information you need to file the claim yourself.
Even with insurance coverage, it is likely that you will have some out-of-pocket expenses for substance abuse treatment services. Many detox centers offer payment plans, so you can pay your bill slowly over time, rather than having to pay for the services upfront. Some treatment centers operate on a sliding scale, where the cost of your treatment is dependent on your income level. If you are worried about paying for detox services, talk with the provider before receiving any services. Most detox centers are willing to work with you to create a payment plan you can manage.