Fentanyl Addiction: Symptoms and Signs of Abuse
What Is Fentanyl?
Fentanyl, a synthetic opiate that is at least 50-100 times stronger than morphine, is highly addictive. A person who uses or abuses fentanyl, or who is in withdrawal from the drug, will show various signs and symptoms, which may include:

A rapid heartbeat
Pounding in the ears
Chest tightness
Mood changes
Poor balance or coordination
Hallucinations
Abnormal thoughts
Opening a fentanyl patch to eat its gel beads
Buying fentanyl illegally from people who may have a lawful prescription
Showing fear at the prospect of not having access to fentanyl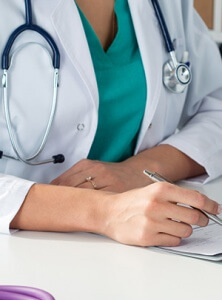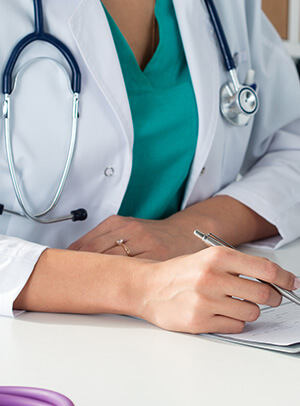 As the National Institute on Drug Abuse (NIDA) explains, fentanyl is a generic synthetic opioid.
This means that fentanyl is a narcotic pain reliever that carries a high risk of abuse. Typically, fentanyl is used after surgery for the treatment of severe pain. The drug is the main ingredient in different branded drugs, including but not limited to Fentora, Sublimaze, and Duragesic. This manmade narcotic comes in different formats, including as a tablet, patch, spray, and lozenge. All formats are potent, addictive, and an overdose could prove fatal. In fact, fentanyl is 50-100 times more powerful than morphine (an opiate derived from the poppy plant, as is heroin).
Physical Symptoms and Signs of Fentanyl Abuse
Symptoms and signs are related. A person who abuses fentanyl will experience symptoms while a concerned onlooker would see signs. For instance, a person may feel dizzy but an onlooker might see the person's head droop or the person fall while walking.
It's also helpful to understand how information about drug abuse is collected. There are various reliable sources, such as a pharmaceutical company study (if it's made available to the public), research on side effects, and user feedback (sometimes in a research study and sometimes from articles or informal online forums). To understand the symptoms and signs of fentanyl abuse, it is useful to consider them from the standpoint of a mental health professional.
The Diagnostic and Statistical Manual of Mental Disorders, 5th edition (DSM-5), is a main diagnostic tool within the mental health and addiction treatment community. Per the DSM-5, a person is considered to be suffering from a substance use disorder (note, the term addiction is no longer used) if at least two symptoms emerge within the same 12-month period. There are a total of 11 possible symptoms. The more symptoms that are present, the higher the grade of use disorder along a continuum from mild to moderate to severe.
The DSM-5 specifically recognizes opioid use disorder. A person who would be considered, in lay terms, to be experiencing fentanyl addiction would be clinically considered to have an opioid use disorder (at the severe end of the continuum). The following is a paraphrased description of the 11 symptoms associated with an opioid use disorder:
More fentanyl is taken, or it is taken for a greater length of time than initially intended (i.e., the slippery slope from recreational narcotics use to addiction).
The individual has the ongoing desire to stop abusing fentanyl, or at least cut down on the abuse, but is unable to do so.
A significant portion of one's day, energy, time, and money is used to obtain fentanyl, abuse it, or recover from its use.
The person has urges or cravings to use fentanyl.
As a result of the ongoing fentanyl abuse, the person is not able to adequately meet obligations at home, work, or school.
Even though the fentanyl abuse is causing various problems, the person continues to abuse this narcotic.
The person withdraws from or reduces participation in work, social, recreational, and other opportunities to abuse fentanyl.
The individual continues to abuse fentanyl even when there is awareness of the dangerous situations that arise, such as drugged driving.
Use of fentanyl continues, even though it is causing or exacerbating a psychological or physical problem.
The person develops a tolerance to the drug – the natural process whereby the body demands more of a drug in order for the person to experience a high similar to that of an earlier period of use.
Withdrawal symptoms occur when the fentanyl use stops or the familiar dosage is decreased (symptoms discussed in further detail below).
The side effects associated with fentanyl can emerge, with greater severity, in individuals who abuse this drug. For this reason, it is helpful to consider some of the most common side effects, which include but are not limited to:

Confusion
Chest pain
Convulsions
Blurred vision
Black stools
Labored breathing
Irregular heartbeat
Fainting
Feeling of a tight chest
Dizziness or lightheadedness
Decrease in urine flow
Cough
Dry mouth
Fever or chills
Loss of appetite
Mood changes
Pounding in ears
Pale skin
Back pain or side pain
Nervousness
Tingling or numbness in the hands, lips, or feet
Ulcers, sores, or white spots in the mouth
Sneezing, sore throat, or sunken eyes
Swelling in the calves, ankles, feet, and hands
Fatigue
The side effects that are considered rare for individuals who use fentanyl for therapeutic purposes under the control of a doctor may be brought out by abuse of fentanyl. Some of the less common side effects include but are not limited to:
Problems walking and balancing
Clumsiness
Stomach or abdominal
Headache
Muscle jerking or twitching
Less responsiveness to stimuli
Hallucinations (visual, audio, and tactile)
Severe constipation
Extreme sleepiness
Abnormal thoughts
Slowed or fast paced heartbeat
Trembling
Seizures
When a person uses fentanyl as part of a medically supervised pain management plan, there is little risk of overdose. However, fentanyl abuse exposes a person to an ongoing risk of overdose. The most common signs of overdose are slow breathing or acutely shallow breathing. If the following symptoms arise and persist, it may be necessary to seek medical attention:
Loss of strength
Muscle stiffness
Lack of interest in activities
Back pain
Diarrhea
One of the most common side effects of fentanyl abuse is the onset of addiction (to be clinically accurate, addiction per the
DSM-5
, would be called an
opioid use disorder
). When the body continues to receive fentanyl, it naturally makes adjustments. One adjustment is to build tolerance, which then requires the person to take more fentanyl in order to achieve the desired high.
There is a great danger implicit in tolerance — as the fentanyl intake rises, so too does the risk of harmful side effects. The body wants to promote survival but once drugs are introduced, and drugs are foreign substances to the body, the system gets turned into a potential engine of personal destruction.
When a person stops using fentanyl or considerably reduces the familiar dose, withdrawal symptoms emerge. The following are some of the most common withdrawal symptoms associated with fentanyl:

Restlessness
Yawning
Chills
Irritability or anxiety
Runny nose or watery eyes
Sweating or chills
Muscle pain
Overall weakness
Stomach cramps
Widened pupils
Joint pain
Backache
Fast breathing
High blood pressure
Increased heart rate
Nausea
Vomiting
There is a general advisement in the addiction treatment community that an individual should not attempt to stop using narcotics suddenly. The opioid withdrawal process can be particularly uncomfortable, and suddenly stopping the use of narcotics can trigger severe withdrawal symptoms to emerge. Rehab programs that offer
medication-assisted therapy
will provide eligible clients with substitution therapy in the form of drugs like methadone or Suboxone (buprenorphine). It is called substitution therapy because the person is safely transitioned to the treatment medication without fully detoxing from narcotics. Some individuals will remain on an opioid substitution therapy for months or even years.
Other individuals will eventually reach full detoxification
(i.e., no opioids or opiates in the body).
Signs & Symptoms of Drug Abuse
Behavioral Symptoms and Signs of Fentanyl Abuse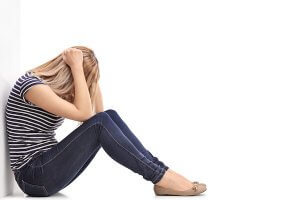 It is helpful to learn about behavioral symptoms of fentanyl abuse from different sources, including a person who has been down that road. Mary Grables (pseudonym) wrote an article for the informational site The Fix, about how she got into fentanyl abuse and some of the ways that she behaved as a result.
Based on Mary's account, the following are things that people who abuse fentanyl may do in order to obtain and use this narcotic:
They may get pills from and/or trade pills with classmates.
They may search the Internet for people selling pain pills in free-to-use websites such Craigslist.
They may buy fentanyl off college students who are drug dealers, or from elderly or disabled individuals. Sometimes, individuals who need extra money will sell their legitimately obtained prescription pills. Pain management doctors conduct blood tests on their patients who have opioids prescriptions, so it is uncertain how sustainable it is for any one person to keep selling their prescriptions, though they may know work-arounds, such as taking a few pills before their next drug test. The entire setup is as testament to the extent to which some people feel desperate for money while others feel desperate for drugs.
In some instances, medical staff at a hospital (such as a nurse) may resort to selling fentanyl or other pain medications for money. Mary recounts a story of a nurse who was selling drugs to pay for her spouse's cancer treatment.
They may open up fentanyl patches to eat the contents. This takes place in an effort to try to get high more quickly (the patch is slow-releasing). Mary describes how she consistently did this.
Users may perceive themselves to be above the stigma that is sometimes associated with heroin because fentanyl is a synthetic, prescription drug and therefore (erroneously) thought to be less of a street drug. Of course, this isn't true; it only reflects what individuals who are addicted to fentanyl might believe.
They may sleep all day, and lose jobs, friends, and relationships in the process.
They may experience considerable weight gain.
Mary's experience sheds light on areas that may be too subtle for a research project to discover, such as chewing fentanyl patches. Her account demonstrates that many different behaviors can be expected when a person makes drug use a priority. Mary's account reflects the great difference in thinking between a person who is in recovery versus one who is firmly in the grip of addiction. Mary encountered numerous players in the illegal prescription drug sale market, yet none of them were the
villains
that a media story may make people in these situations out to be. Mary's story only highlights
the need for people who are experiencing fentanyl or other drug abuse to get help.
Further, it's not just that drugs cost money, but that people often stop being able to take care of their basic needs or keep a job. On the one hand, there's the direct cost of fentanyl use, and on the other hand, there are all of the lost opportunity costs. The recovery process addresses each facet of drug abuse. Treatment can safely transition people to an opioid substitution therapy or guide them through a complete detox process. It can then address the root causes behind the fentanyl abuse and empower them with tools to build a drug-free future.