AmeriHealth Insurance Coverage for Drug and Alcohol Rehab Treatment
* These fields are required

Types of Addiction AmeriHealth Insurance Typically Covers
AmeriHealth plans offer coverage for most major addictions. The typical types of addiction that are covered are:

Cocaine.
Methamphetamine.
Heroin.
Opioid painkillers, such as oxycodone.
Benzodiazepines, such as Xanax or Klonopin.
Alcohol.
Marijuana.
Stimulants, such as Vyvanse or Adderall.
Most treatment programs treat a wide variety of addictions, including the ones mentioned above, though some may specialize in a particular type of substance abuse treatment.
How Does AmeriHealth Insurance Coverage Work?
If you have coverage with AmeriHealth, the company must first determine that your treatment is medically necessary before they will agree to pay benefits. This process is known as preauthorization, and it can happen before or after you are admitted to the program.
If you and your treatment provider disagree with a decision to deny authorization for substance abuse treatment, you can ask for reconsideration of this decision.
Your particular AmeriHealth plan may also limit:
In addition, not all forms of treatment may be covered by your AmeriHealth plan, including equine therapy, music therapy, hypnotherapy, or other treatments.
How Much Will I Pay Out of Pocket?
You will usually have some out-of-pocket costs for treatment services. While the amount you pay depends on your specific plan, many people have a set deductible, which is the amount of money you are expected to pay before your AmeriHealth coverage begins. Once AmeriHealth starts paying after you have met your deductible, they typically cover a set amount, depending on your specific plan. You will then have to pay the remaining amount.
Co-pays are fixed amounts that you pay for services, and coinsurance is a fixed percentage of treatment costs that you are responsible for paying. Co-pays can be required before or after a deductible is met, while coinsurance is required after you meet the deductible.
Most plans also have an out-of-pocket maximum, which means that after you pay the stated amount through your deductible, co-pays, or coinsurance, AmeriHealth will cover the remaining costs.
Does AmeriHealth Insurance Mental Health & Substance Abuse?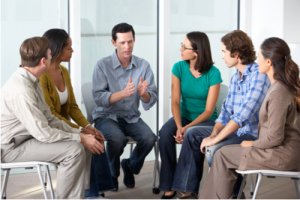 Most AmeriHealth plans cover substance abuse treatment of some type. The types of treatment vary in intensity and frequency. The usual forms include:
It's difficult to know what type of treatment you will need without a full assessment by a substance abuse treatment professional. Your situation is unique, and many factors will determine what type of treatment program is the right fit for you or your loved one. Some of the factors that are considered when determining treatment needs include:
Typically, AmeriHealth plans cover the standard set of services for substance abuse treatment, including:
Does AmeriHealth Insurance Cover Inpatient Rehab?
AmeriHealth Insurance is required by the provision of the Affordable Care Act (ACA) to provide some degree of coverage for substance abuse treatment in their insurance plans. Whether or not inpatient rehab is covered depends on whether it is deemed medically necessary. It's best to contact your insurance plan representative to determine whether or not your AmeriHealth insurance covers inpatient rehab.
Does AmeriHealth Insurance Intensive Outpatient Rehab?
Intensive outpatient rehab, oftentimes called intensive outpatient programming or IOP for short, is a type of treatment for substance used disorder. It helps those who have completed individual treatment returned to the world while still receiving medical care. As a substance abuse treatment program, health insurance companies are required to cover some part of the cost. AmeriHealth Insurance representatives should be able to answer specific questions about cost.
Does AmeriHealth Cover Suboxone Treatment?
Suboxone is a medication occasionally prescribed in the treatment of opioid use disorder. The drug is highly regulated and available by prescription only. Since Suboxone is often prescribed as part of a larger medication-assisted treatment (MAT) track, insurance will usually cover part of the cost. To determine if AmeriHealth covers the cost of Suboxone treatment, consider contacting your insurance plan representative.
Sources
AmeriHealth. About AmeriHealth.
American Psychiatric Association. (2013). Diagnostic and statistical manual of mental disorders (5th ed.). Arlington, VA: American Psychiatric Publishing.
Rehabs That May Accept AmeriHealth Insurance
American Addiction Centers (AAC) owns and operates facilities at various locations nationwide to provide you or your loved one addiction and mental health care.
Frequently Asked Questions
Where can I find information on other insurance providers?
Use the mini sitemap below to read more about other insurance providers
Anthem Health Insurance, Blue Cross Blue Shield, First Health, Sierra Health and Life Insurance, AmeriHealth, AvMed Insurance, Beacon Health Options, Cigna, ConnectiCare, EmblemHealth, Harvard Pilgrim, Health Plan of Nevada, Magellan, MagnaCare, Meritain, Oxford, QualCare, UPMC, Behavioral Healthcare Options (BHO), Humana Health, Kaiser Permanente, Kemper Direct, Providence Health Plan, Rocky Mountain HMO, State Farm, TRICARE Health Insurance, Tufts Health Plan, United Healthcare, Medicaid, Sunset of Veterans Choice Program, Zelis
What substance addiction does health insurance coverage include?
About The Contributor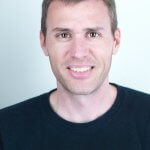 Dan Wagener is a Senior Web Content Editor at American Addiction Centers.
---