Using Small Insurance Providers to Pay for Drug Treatment
If you or a loved one needs addiction treatment, one of your most pressing concerns may be how to pay for rehab. While many people have insurance through a major carrier, such as Blue Cross or Aetna, you may be one of the many Americans covered by a small insurance company and wonder if addiction treatment will be covered under your plan.
Use our free, no obligation online form to see if your insurance provider may be in-network at one of our treatment centers. If you don't see your provider, it doesn't mean that rehab can't be covered or affordable. Call us at There we can help you verify your coverage over the phone or you may also fill in our online form below.
Can I Pay for Addiction Treatment with a Small Insurance Provider?
Regardless of the size of your insurance carrier, the general process for addiction treatment remains the same. Most forms of insurance coverage will either pay for addiction treatment or a portion thereof. To learn more about your particular coverage, you can call the number on the back of your insurance card. An insurance company representative can then explain your coverage and benefits for drug addiction treatment.
Large insurance companies have a network of providers and facilities that are covered under their plans. A smaller insurance company may have a more limited network of providers. An out-of-state provider, for example, may not be covered under your insurance plan. Start by speaking with your insurance company to find out what facilities and providers are covered. As with any insurance company, just because you have coverage for drug addiction treatment does not mean that you will automatically be approved for such coverage. Your case will have to be reviewed and your coverage and benefits will be determined by your insurance company.
In addition, the types of addiction treatment covered will vary under different plans. Some plans may only cover outpatient treatment, while others might offer inpatient treatment only after an unsuccessful attempt at completing outpatient treatment.
Deductibles, Premiums, and Out-of-Pocket Costs
Insurance coverage typically requires that you pay a certain amount of money, called a deductible, before insurance coverage kicks in. As an example, some plans have a $500, $1,000, or even a $5,000 deductible. Once your deductible is met, insurance typically covers 80% of the cost and you would be responsible for the remaining 20% as an out-of-pocket expense.
Please check with your insurance company because no two plans are the same, and even plans within an insurance company may vary.
AAC is in-network with many insurance companies and addiction treatment could be free depending on your policy.
Small Insurance Providers
While some health insurance companies cover millions of people across the United States, many Americans receive their coverage through smaller companies, which may only cover a few thousand members.
The Affordable Care Act
The Affordable Care Act (ACA) is a federal statute that was enacted in 2010 to make health insurance available to more people. With this program, people who make a certain percentage below the federal poverty level can receive assistance in paying for their health insurance premiums. Under the ACA, each health insurance company offering benefits has to provide a certain minimum level of benefits, including substance abuse treatment. These core benefits are called Essential Health Benefits (EHB). Any plan offered through the ACA must cover some form of substance abuse treatment.
The Mental Health Parity and Addiction Equity Act
The Mental Health Parity and Addiction Equity Act (MHPAEA) requires insurance companies to provide the same level of service for substance use and mental health treatment as they do for major medical illnesses. The MHPAEA mandates that health insurance coverage includes some level of substance use treatment. Therefore, if you have major medical health coverage, some form of substance abuse treatment must be covered.
Medicare and Medicaid
Millions of Americans are covered by Medicaid and Medicare and some people may have both forms of coverage. Medicare is generally available to adults over the age of 65. However, some younger people with certain types of disabilities may also receive Medicare.
Medicaid is a government program designed to provide health insurance to low-income earners. The rules and cut-offs for benefits vary by state. Both Medicaid and Medicare provide substance abuse treatment, as well as major medical coverage. While most treatment facilities accept Medicare, not all accept Medicaid.
Rehab Insurance Options for Individuals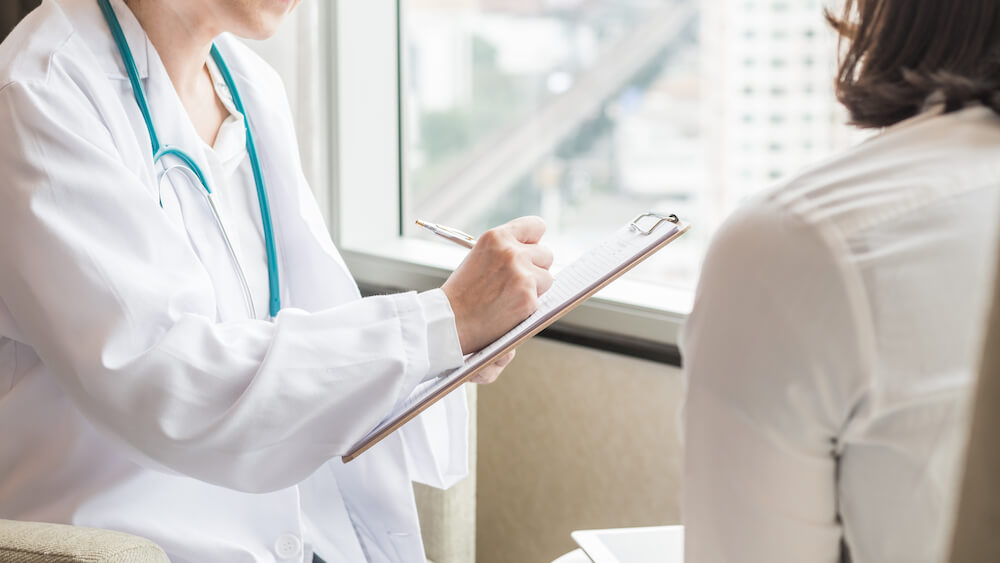 Rehab, or addiction treatment, is meant to help those suffering from a substance use disorder(s). Some programs are inpatient, meaning that you would live at the facility while receiving treatment. Other programs are outpatient, where you attend treatment or therapy 2 to 3 times per week for a few hours per day. The level and intensity of services depend on your individual needs.
AAC offers rehab at several facilities across the United States. AAC has inpatient and outpatient treatment available to meet your needs. Regardless of your insurance carrier, the rehab center of your choice can work with your insurance company to determine your coverage and benefits.
Generally, there are very few differences between small and large insurance companies, except that the in-network of providers might vary. Your insurance company can work with you to determine the best rehab treatment for your situation.
Coverage for Addiction Recovery Programs
Most insurance plans provide a specific level of coverage for addiction treatment. Most plans cover outpatient treatment, as well as inpatient treatment for certain situations. A typical challenge you might face when seeking coverage is getting the level of treatment you desire to be covered by your insurance company, whether small or large.
Often, a doctor or substance abuse healthcare professional will need to present your case to your insurance provider to get approval for you to get additional days of treatment, or to get inpatient treatment for some forms of addiction. Your insurance company and treatment provider can work together to develop the best treatment approach for your individual case.
Learn More About American Addiction Centers
American Addiction Centers (AAC) is the leading provider for substance abuse treatment nationwide.  We aim to treat the whole person, which means addressing co-occurring mental illness, physical wellness, and social issues in addition to focusing on addiction treatment.
At AAC treatment programs are tailored to individual. Each treatment facility has unique amenities that aid in recovery. In addition, we also have programs and plans that are specific to veterans,  couples, and LBGTQ.
Want to learn more about AAC? Here are some helpful resources:
Regardless of your insurance carrier, some form of addiction rehab should be included in the benefits offered through the insurance company. Your specific level of coverage for your situation can be determined by the insurance company and your treatment provider of choice to give you the best treatment for your addiction.
Last Updated on November 19, 2021
Start your recovery today.
American Addiction Centers can help you get the care you deserve.