Blue Cross Blue Shield of Texas is In-Network with AAC
BCBS of Texas: Rehabs in Texas That Accept Blue Cross Blue Shield
Yes. Blue Cross Blue Shield of Texas covers drug and alcohol rehab.
American Addiction Centers (AAC) aims to provide you with the most current and updated information on addiction insurance coverage.
* These fields are required

Do Rehabs in Texas Accept Blue Cross Blue Shield?
There are many addiction rehabs in Texas that may accept Blue Cross Blue Shield. Blue Cross Blue Shield (BCBS) is a nationwide insurance provider that may cover rehab for drug and alcohol addiction depending on your plan and individual needs. Generally, Blue Cross Blue Shield of Texas may be able to cover at least some of the cost of detox, inpatient or outpatient rehab, or more long-term residential treatment programs.
American Addiction Center's (AAC) Greenhouse Treatment Center just outside of Dallas, Texas is a local substance abuse rehab that may be able to accept Blue Cross Blue Shield insurance. Sadly, from April 2020 to April 2021, there were 4,593 reported drug overdose deaths in Texas.1 If you or a loved one has an addiction problem, it is vital to find treatment so you can work on achieving sobriety. Before entering a treatment facility or program, find out the level of coverage you have with Blue Cross and Blue Shield of Texas. Coverage will depend on your individual plan and other variables.
Check My BCBS Coverage for Rehab in Texas
If you're looking for rehab in Texas and have Blue Cross Blue Shield, contact an admission advisor at You may also verify your Texas BCBS  insurance coverage instantly using the form below.
What Addiction Treatment Does Blue Cross and Blue Shield of Texas Cover?
BCBS of Texas covers mental health and substance abuse services under Behavioral Health Services.2 Blue Cross and Blue Shield of Texas works with Magellan Health Services to provide some of these services and they may include2:
Detoxification – Medical detox centers aim to safely manage the potentially dangerous side effects of withdrawal and help individuals transition to the next phase of treatment.
Inpatient or Residential Treatment – Inpatient or residential rehab is an addiction treatment program where the individual leaves their home environment behind and moves into a facility full-time so that they may focus solely on their recovery. These more intensive rehabs provide a comprehensive approach to breaking the cycle of dependency.
Outpatient Rehab Treatment – A more flexible approach to treatment, outpatient rehab allows individuals to live at home while they receive treatment (therapy and support services) for a certain number of hours per week. The level of treatment intensity will vary but will always be tailored to the individual's unique needs.
Medication Assisted Treatment (MAT) –  MAT uses medications and behavioral therapies to treat certain substance use disorders (SUDs). This comprehensive approach to treatment has proved to be effective as it treats the whole person.
Does BCBS of Texas Cover Mental Health & Co-Occurring Disorder Treatment?
Blue Cross and Blue Shield of Texas may cover co-occurring disorder treatment under mental or behavioral health services. If a person has a co-occurring or dual diagnosis, they struggle with addiction and mental illness simultaneously.
There are rehabs in Texas, like Greenhouse Treatment Center, that provide co-occurring disorder treatment. Check the level of coverage you have with BCBS of Texas to find out exactly what you will and will not be covered for.
Greenhouse Treatment Center is In-Network With BCBS of Texas
Greenhouse Treatment Center, the site of a former luxury Nieman Marcus spa, provides drug and alcohol addiction treatment services such as detox, residential treatment, and outpatient programs to those suffering from addiction and other co-occurring disorders.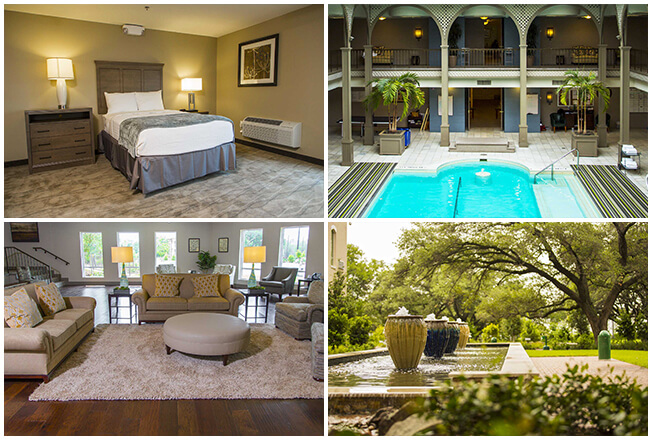 Learn More About Greenhouse Treatment Center
Insurance Coverage Survey
Rehabs That May Accept Blue Cross Blue Shield of Texas Insurance
American Addiction Centers (AAC) owns and operates facilities at various locations nationwide to provide you or your loved one addiction and mental health care.
About The Contributor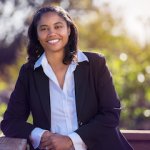 Nitara Osbourne, M.Ed., is an award-winning writer and Content Specialist at American Addiction Centers.
---