BCBS de Texas: Rehabilitaciones en TX que aceptan Blue Cross Blue Shield
Check to discover the types of treatment your insurance plan will cover at an American Addiction Center's location

¿Los centros de rehabilitación en Texas aceptan Blue Cross Blue Shield?
Hay muchos centros de rehabilitación de adicciones en Texas que pueden aceptar Blue Cross Blue Shield. Blue Cross Blue Shield (BCBS) es un proveedor de seguros a nivel nacional que puede cubrir la rehabilitación para la adicción a las drogas y el alcohol según su plan y las necesidades individuales. En general, Blue Cross Blue Shield of Texas puede cubrir al menos parte del costo de la desintoxicación, la rehabilitación para pacientes hospitalizados o ambulatorios, o más programas de tratamiento residencial a largo plazo.
Greenhouse Treatment Center del American Addiction Center (AAC) en las afueras de Dallas, Texas, es un centro de rehabilitación local para el abuso de sustancias que puede aceptar el seguro Blue Cross Blue Shield. Lamentablemente, desde abril de 2020 hasta abril de 2021, se informaron 4,593 muertes por sobredosis de drogas en Texas.1 Si usted o un ser querido tiene un problema de adicción, es vital encontrar un tratamiento para poder lograr la sobriedad. Antes de ingresar a un centro o programa de tratamiento, averigüe el nivel de cobertura que tiene con Blue Cross and Blue Shield of Texas. La cobertura dependerá de su plan individual y otras variables.
Consulte mi cobertura de BCBS para rehabilitación en Texas
Si está buscando rehabilitación en Texas y tiene Blue Cross Blue Shield, comuníquese con un asesor de admisión en También puede verificar su cobertura de seguro al instante utilizando el formulario a continuación.
¿Qué tratamiento de adicción cubre Blue Cross and Blue Shield of Texas?
BCBS of Texas cubre los servicios de salud mental y abuso de sustancias bajo los Servicios de salud del comportamiento.2 Blue Cross and Blue Shield of Texas trabaja con Magellan Health Services para brindar algunos de estos servicios y pueden incluir2:
Desintoxicación: los centros médicos de desintoxicación tienen como objetivo controlar de manera segura los efectos secundarios potencialmente peligrosos de la abstinencia y ayudar a las personas a hacer la transición a la siguiente fase del tratamiento.
Tratamiento residencial o para pacientes hospitalizados: la rehabilitación residencial o para pacientes hospitalizados es un programa de tratamiento de adicciones en el que la persona deja atrás el entorno de su hogar y se muda a un centro a tiempo completo para que pueda concentrarse únicamente en su recuperación. Estas rehabilitaciones más intensivas brindan un enfoque integral para romper el ciclo de la dependencia.
Tratamiento de rehabilitación para pacientes ambulatorios: un enfoque más flexible para el tratamiento, la rehabilitación para pacientes ambulatorios permite que las personas vivan en su hogar mientras reciben tratamiento (terapia y servicios de apoyo) durante una cierta cantidad de horas por semana. El nivel de intensidad del tratamiento variará, pero siempre se adaptará a las necesidades únicas del individuo.
Tratamiento asistido por medicamentos (MAT): MAT utiliza medicamentos y terapias conductuales para tratar ciertos trastornos por uso de sustancias (SUD). Este enfoque integral del tratamiento ha demostrado ser eficaz, ya que trata a la persona en su totalidad.
¿BCBS of Texas cubre el tratamiento de salud mental y trastornos concurrentes?
Blue Cross and Blue Shield of Texas puede cubrir el tratamiento de trastornos concurrentes en los servicios de salud mental o del comportamiento. Si una persona tiene un diagnóstico concurrente o dual, lucha contra la adicción y la enfermedad mental simultáneamente.
Hay centros de tratamiento, como el Greenhouse Treatment Center en Texas, que brindan tratamiento para trastornos concurrentes. Verifique el nivel de cobertura que tiene con BCBS of Texas para averiguar exactamente qué tendrá y qué no tendrá cobertura.
Sources
Centers for Disease Control and Prevention. Drug Overdose Data. (subject to ongoing updates).
BlueCross BlueShield of Texas. Behavioral Health Services. 
Rehabs That May Accept This Insurance
American Addiction Centers (AAC) owns and operates facilities at various locations nationwide to provide you or your loved one addiction and mental health care.
---
We're committed to your recovery
When you invest and successfully complete 90 consecutive days at an American Addiction Centers facility, we believe that you have created the most solid foundation for your long-term goals of sobriety.
In the event that you experience a relapse, you are welcome back for a complimentary 30 days of our treatment*
Learn about our brand promise
*Terms and conditions may apply, and results may vary.
Questions about your insurance?
You can receive 24/7 text support right away and at your convenience.
Learn about the AAC rehab centes that may accept your insurance.
How much does rehab cost? Learn more about cost and payment options.
---
About The Contributor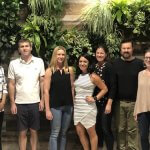 The editorial staff of American Addiction Centers is made up of credentialed clinical reviewers with hands-on experience in or expert knowledge of addiction treatment.
Read More
---