Modern Assistance is In-Network with AAC
Modern Assistance Programs Insurance Coverage for Rehab
Yes. Modern Assistance covers drug and alcohol rehab.
American Addiction Centers (AAC) aims to provide you with the most current and updated information on addiction insurance coverage.
* These fields are required

Does Modern Assistance Programs Cover Rehab Treatment?
For services Modern Assistance Programs does not specifically offer for the treatment of substance use—including detox, inpatient care, partial hospitalization programs, and other intensive outpatient programs—they may cover at least part of the cost.4 Your level of coverage varies based on different factors, like the provider you choose and the services you need. However, Modern Assistance maintains a broad network of facilities in New England that provide the above mentioned services that they do not.5
The Modern Assistance clinical team gives referrals for care to members and dependents that need them. From there, a case manager with Modern Assistance follows the case—from admission through discharge and into the aftercare planning and execution to ensure that the employee or their dependents make a smooth transition back to their day-to-day lives following treatment.6
What Types of Treatment Does Modern Assistance Programs Cover?
Modern Assistance provides and covers multiple services for substance use and mental health disorders, including:1,3,5,7
Assessments and referrals. Mental health professionals assess members and their dependents so they can accurately meet the care needs of each individual. However, if the individual's needs surpass the services Modern Assistance provides—they require inpatient rehab, partial hospitalization treatment (PHP), or an intensive outpatient program beyond the Modern Assistance scope, for instance—Modern Assistance provides a referral to an appropriate treatment provider.
Counseling. Licensed mental health and substance use counselors offer short-term individual, family, and couples counseling for members and their dependents through Modern Assistance.The Modern Assistance clinicians cover a variety of topics, including substance use and co-occurring mental health disorders.
Intensive outpatient programs (IOPs). An IOP is a structured outpatient program that requires participants to attend treatment sessions multiple times each week. Modern Assistance operates an IOP, which meets for 20 hours each week and provides education and addiction treatment in a group setting.
Substance use psychoeducation. Group therapy and psychoeducation are common interventions utilized in addiction treatment. Modern Assistance offers an Early Recovery group that meets for 8 total hours each week to educate individuals in early recovery about addiction, related behaviors, and consequences.
Inpatient rehab. Inpatient rehab provides a safe, substance-free space for individuals to live while receiving substance use disorder treatment and 24/7 care to help manage and treat other co-occurring mental health or physical health conditions. A Modern Assistance case manager helps coordinate care for individuals in need of inpatient treatment from a facility in the Modern Assistance preferred provider network.
Telehealth. Modern Assistance offers members and their dependents unlimited virtual counseling sessions with a licensed mental health professional to help with issues related to work-related stress, relationships, mental health, and substance use.
What Portion of Treatment Does Modern Assistance Programs Cover?
Modern Assistance might cover some or all of the costs associated with treatment, depending on several factors, including the terms set between Modern Assistance and the employer, the chosen provider, the services provided, and the duration of treatment.
Modern Assistance provides a full range of services through its preferred provider network. Services such as assessments, counseling, and referrals may be included for members and their dependents. However, services like detox, inpatient rehab, partial hospitalization programs, and other intensive outpatient programs may require preauthorization and/or out-of-pocket costs.1
Inpatient rehab and some outpatient programs generally require a referral from Modern Assistance.1 By choosing a provider within the preferred provider network—and taking the necessary steps to get preauthorization (if it's required)—at least a portion of treatment will be covered when seeking mental health and/or substance use treatment. Contact Modern Assistance to understand the specifics associated with your plan.
How to Pay for What Modern Assistance Programs Won't Cover
Besides using insurance, there are multiple ways an individual can pay for substance use treatment, including:
Loans. Banks and companies specializing in addiction lending provide loans to help individuals fund treatment. It may also be possible to take out a private loan from a friend or family member.
Private pay. Private payment—such as cash and credit—may be options at some facilities. Health and wellness credit cards, like CareCredit, can help cover upfront costs for treatment.
Payment plans. Some rehab facilities offer payment plans and sliding fee scales. Sliding fee scales base treatment costs on an individual's income. Based on this, payment plans determine affordable monthly payments to cover the cost of treatment.
Grants and scholarships. Many local and federal institutions offer grants and scholarships to partially or fully fund the cost of treatment.
What is Modern Assistance Programs (MAP)?
Modern Assistance Programs (MAP), based in Quincy, Massachusetts, is a customized employee assistance program (EAP) and benefits management company—serving construction and service-sector trade unions and private businesses throughout New England—by providing support for mental health and substance use to these companies' employees.1,2
Modern Assistance Programs offers eligible employees and their dependents short-term counseling, intensive outpatient treatment, substance use educational groups, assessments and referrals for substance use and mental health services they do not provide, and case management .1,3
Where Does Modern Assistance Programs Provide Coverage?
Modern Assistance currently operates in New England—Massachusetts, New Hampshire, Maine, Vermont, Rhode Island, and Connecticut.4 Individuals qualify for the services provided by Modern Assistance as part of the employee assistance program through their union or company.
How to Verify Your Modern Assistance Programs Coverage for Rehab
You can verify your Modern Assistance coverage for rehab in different ways. When referring you to a program, your Modern Assistance case manager will always offer at least one option within the Modern Assistance preferred provider network. You can then reach out to that provider directly to verify the details of your coverage.
American Addiction Centers (AAC) can also help verify your Modern Assistance coverage. AdCare Rhode Island in North Kingstown, Rhode Island, and AdCare Treatment Hospital in Worcester, Massachusetts, are both in-network facilities with Modern Assistance Programs. If you or a loved one are ready to seek treatment for drug or alcohol addiction, you may be able to utilize Modern Assistance Programs through your employer or union.
Call to speak with a compassionate and knowledgeable admissions navigator, who can check your benefits while you're on the phone, answer your questions, explain your options, and start you on your path to recovery.
Rehabs That May Accept Modern Assistance Insurance
American Addiction Centers (AAC) owns and operates facilities at various locations nationwide to provide you or your loved one addiction and mental health care.
Frequently Asked Questions
Where can I find information on other insurance providers?
Use the mini sitemap below to read more about other insurance providers.
Anthem Health Insurance, Blue Cross Blue Shield, First Health, Sierra Health and Life Insurance, AmeriHealth, AvMed Insurance, Carelon Behavioral Health (formerly Beacon), Cigna, ConnectiCare, EmblemHealth, Harvard Pilgrim, Health Plan of Nevada, Magellan, MagnaCare, Meritain, Oxford, QualCare, UPMC, Behavioral Healthcare Options (BHO), Humana Health, Kaiser Permanente, Kemper Direct, Providence Health Plan, Rocky Mountain HMO, State Farm, TRICARE Health Insurance, Tufts Health Plan, United Healthcare, Medicaid, Sunset of Veterans Choice Program, Zelis
What substance addiction does health insurance coverage include?
About The Contributor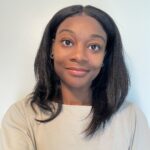 Mariah Bourne received her Masters of Arts in Community Social Psychology from the University of Massachusetts Lowell. At an early age, she recognize … Read More
---