MassHealth Insurance Coverage for Drug and Alcohol Rehab
* These fields are required

Does MassHealth Cover Drug & Alcohol Rehab?
Addiction services are under behavioral health (mental health and addiction services). Depending on your individual coverage level, MassHealth may cover: inpatient rehab, outpatient rehab, residential rehab, medication, and counseling1. If you have questions as to whether MassHealth or your other insurance provider is able to cover all or part of the cost of rehab, contact us at
Can I Go to Rehab Without Insurance?
Depending on your situation and level of treatment required, private pay, payment plans, and loans are common options. There are also free rehab and state-funded rehab options as well. If you do have insurance though, you may check to see if your insurance plan may cover all or part of the cost of treatment.
If you don't see your insurance provider above, contact us at
How Do I Qualify for MassHealth Insurance?
Basic requirements for MassHealth coverage include2:
Residency: You must either live or intent to reside in Massachusetts, with or without a fixed address, or have entered Massachusetts with a job commitment or are seeking employment.
Citizenship or Satisfactory Immigration Status: MassHealth must be able to verify either your citizenship or immigration status. Non U.S. citizens who are not eligible for an SSN or who do not have documentation of their immigration status may still qualify and should contact MassHealth for support.
Financial: You must meet the financial requirements which may be determined by your Modified Adjusted Gross Income (MAGI).
How Much Does MassHealth Cost?
Depending on the plan you qualify for, MassHealth may cover all or part of your healthcare expenses and services may be free or low cost. Plans may include options for copayment, coinsurance, and deductibles as well. As of July 1, 2020 you may not have to pay a MassHealth copayment for SUD treatment such as Medication Assisted Therapy (MAT)3. Examples include Suboxone and Vivitrol.
Does MassHealth Cover Suboxone?
Yes, Suboxone is on the list of drugs covered by MassHealth.4 Coverage will depend on your plan.
How Do I Apply for MassHealth?
Options for applying include online, in-person, by telephone, or by paper application.
Can I Have Other Health Insurance in Addition to MassHealth?
Yes, you can have other health insurance in addition to MassHealth. Though you will only be eligible for MassHealth if your household Modified Adjusted Gross Income (MAGI) is in the low to medium range.
Where Can I Find Drug & Alcohol Rehab Near Me?
The following are drug and alcohol treatment centers by state. to see whether an individual facility will accept MassHealth or Medicaid.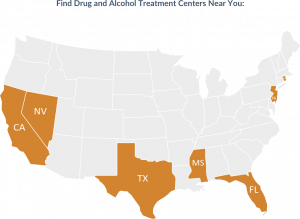 What is MassHealth Insurance?
MassHealth is the name of Medicaid in the state of Massachusetts and is a combination of both the Children's Health Insurance Program (CHIP) and Medicaid in Massachusetts. For those who qualify, MassHealth provides healthcare benefits for prescriptions, doctor visits, hospital stays, and/or addiction treatment depending on the plan.
Insurance Coverage Survey
Rehabs That May Accept MassHealth Insurance
American Addiction Centers (AAC) owns and operates facilities at various locations nationwide to provide you or your loved one addiction and mental health care.
About The Contributor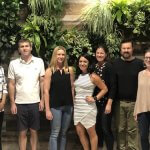 The editorial staff of American Addiction Centers is made up of credentialed clinical reviewers with hands-on experience in or expert knowledge of ad … Read More
---