Heroin, Cocaine, & Meth Addiction Treatment & Insurance Coverage
Typically, yes. Insurance plans generally cover the cost of addiction treatment programs for heroin, cocaine, and meth addiction.
* These fields are required

Insurance Coverage Survey
Rehabs That May Accept This Insurance
American Addiction Centers (AAC) owns and operates facilities at various locations nationwide to provide you or your loved one addiction and mental health care.
Insurance Coverage at American Addiction Centers
Find out more about insurance and rehab coverage at American Addiction Centers.
About The Contributor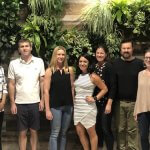 The editorial staff of American Addiction Centers is made up of credentialed clinical reviewers with hands-on experience in or expert knowledge of ad … Read More
---