TriWest is In-Network with AAC
TriWest Insurance Coverage for Veteran Drug & Alcohol Rehab
Yes. TriWest covers drug and alcohol rehab.
American Addiction Centers (AAC) aims to provide you with the most current and updated information on addiction insurance coverage.
Check to discover the types of treatment your insurance plan will cover at an American Addiction Center's location

Rehabs That May Accept TriWest Insurance
American Addiction Centers (AAC) owns and operates facilities at various locations nationwide to provide you or your loved one addiction and mental health care.
---
Find Rehabs That Accept TRICARE Plans Near Me
Questions about your insurance?
You can receive 24/7 text support right away and at your convenience.
Learn about the AAC rehab centes that may accept your insurance.
How much does rehab cost? Learn more about cost and payment options.
---
About The Contributor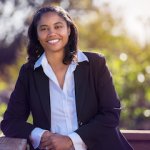 Nitara Osbourne, M.Ed., is an award-winning writer and Content Specialist at American Addiction Centers.
Read More
---