TriWest is In-Network with AAC
TriWest Insurance Coverage for Veteran Drug & Alcohol Rehab
Yes. TriWest covers drug and alcohol rehab.
American Addiction Centers (AAC) aims to provide you with the most current and updated information on addiction insurance coverage.
* These fields are required

Does TriWest Cover Rehab Treatment?
Because TriWest is not an insurance plan, it cannot provide coverage for rehab. However, as a network, it does provide rehab services, and those with VA health benefits, TRICARE plans, Medicare, Medicaid, private health plans, and federal Marketplace plans can use those benefits to receive rehab through TriWest. This means that if you're an active-duty service member or a veteran who is seeking rehab for your mental health, substance use, or co-occurring disorder through the TriWest network, you will likely receive coverage in some capacity with your health plan.6 It's recommended that you verify your benefits and coverage prior to seeking treatment to avoid any surprise medical costs or bills.
What Mental Health & Substance Abuse Treatment Does TriWest Cover?
TriWest provides a wide variety of mental health, behavioral health, and substance use disorder (SUD) treatment options. Many of these services may be covered in some capacity under your VA health benefits, TRICARE, or other health plan type. It's important that you call the VA or your insurance provider to learn more about your health benefits and what levels of coverage you have.
Some common services that are provided through TriWest Healthcare Alliance include:7
Online/telehealth Services: Healthcare services from the comfort of your home via a video chat or phone call.
Inpatient Treatment: Healthcare services obtained at a hospital or rehab facility where you'll stay overnight. This gives you the opportunity to focus entirely on your sobriety.
Detoxification: Specialized healthcare service where a patient is cared for while they detoxify their body of any substances in their system. This ensures any potentially harmful side effects of withdrawal are managed.
Outpatient Rehab: Healthcare services obtained at a facility where you don't have to stay overnight. A variety of behavioral therapies may be used depending your individual needs.
Ways to Get in Contact With Us
If you believe you or someone you love may be struggling with drug or alcohol abuse, let us hear your story and help you determine a path to rehab treatment.
There are a variety of confidential, free, and no obligation ways to get in contact with us to learn more about treatment.
Does TriWest Cover Medications?
If medication is prescribed for the treatment of a substance use disorder (SUD) through the TriWest network of providers, it may be covered at some level under your health insurance.8, "Prescriptions" The following medications are typically prescribed in medication-assisted treatment (MAT) for SUDs:8
Naloxone: In cases of confirmed or suspected opioid overdose, this medication is administered to reverse the overdose's effects.8
Buprenorphine: This medication is used to reduce someone's dependency on opioids and lessen withdrawal effects. As a partial opioid antagonist, it also is used to reduce abuse potential in the future.8
Suboxone: This medication is a combination of naloxone and buprenorphine, and can be used to reverse overdose symptoms and reduce or prevent withdrawal symptoms.8
Methadone: This medication works to block opioid effects and reduce opioid cravings, and is classified as a full opioid antagonist.8
Naltrexone: This medication is another full opioid antagonist, working to reduce opioid cravings and block the effects of opioid medications.8
Please note that list is not exhaustive, and other medications could be administered at a TriWest facility, depending on the situation.
What Does TriWest Not Cover?
TriWest isn't a health plan, so there is not a list of services that it doesn't cover. However, it's important to note that VA health benefits or TRICARE plans typically don't provide coverage for unproven treatments for mental health disorders, like aversion therapy.9
What States Does TriWest Service?
TriWest provides coverage for regions 4, 5, and 6 in the United States and territories. Regions 4 and 5 include the following states:10
Region 4: Texas, New Mexico, Arizona, California, Nevada, Utah, Colorado, Wyoming, Idaho, Montana, Oregon, Washington, and Hawaii
Region 5: Alaska
Region 6 includes the following territories:
Northern Mariana Islands
American Samoa
Guam
Use the search form below to find out if substance addiction treatment is covered by your insurance with us.

Provider Overview & Eligibility
Veterans that have VA healthcare benefits, have a TRICARE plan, or qualify for using the VA Community Care Network may be eligible to seek care through the TriWest Healthcare Alliance. TriWest has helped veterans of all walks of life obtain quality healthcare services, including those for mental health disorders or substance use disorders (SUDs) for years.
What is TriWest?
Since 1996, TriWest Healthcare Alliance has been administering the Department of Defense's TRICARE program and the Department of Veterans Affairs (VA) Community Care Network in regions 4 and 5 (the western United States and Alaska).1 TriWest serves the health care needs of military and veteran communities. With a network of 700,000 health care professionals, veterans can rest assured that they'll receive quality care through their TriWest plans.2
TriWest vs TRICARE vs VA Benefits: What's the Difference?
You may see the terms TriWest, TRICARE, and VA Benefits thrown around and wonder what the difference is. It can be confusing and complex to navigate the programs available to you as a veteran. To help you understand the differences, here's a brief explanation of each program:
VA Benefits: VA health benefits are available to most veterans, and cover a variety of standard health benefits, including annual checkups and treatment as well as specialist appointments, like care for substance use disorders (SUDs).4 VA health benefits provide vets with access to quality care, but many vets opt to use VA benefits in conjunction with other insurance, such as TRICARE plans or private plans.
TRICARE: Active-duty service members, veterans, and their dependents are eligible to enroll in a variety of different TRICARE plans, which provide coverage for standard health services (like VA benefits), as well as coverage for mental health services.5 You have to enroll in a TRICARE plan to receive coverage.
TriWest: TriWest is the third-party administrator of the VA's Community Care Network for regions 4 and 5 of the United States. It is a network of providers who work with the CCN, where those who cannot receive quality care through VA facilities can receive care. TRICARE plans are accepted at TriWest facilities, as are VA health benefits.
TriWest Eligibility Requirements
TriWest is a third-party administrator of the VA's Community Care Network. As such, the eligibility requirements for TriWest are the same as those for the CCN. Veterans within regions 4 and 5 who are eligible to use the CCN are eligible to use TriWest services, but their families are not. In order to be eligible to use these services, six criteria must be met, and a VA provider must determine eligibility and give the veteran prior approval from the VA before seeking care through TriWest.3
Eligibility for community care and TriWest services will be based on your circumstances and specific health needs or condition(s), but you must be enrolled in VA healthcare or eligible for VA healthcare in order to receive VA services. As previously mentioned, a VA provider must approve your eligibility for using TriWest services.3 The 6 criteria used to determine eligibility are outlined below, and you must meet one of the following criteria to be qualified to use TriWest (CCN):3
Using TriWest (CCN) is the best medical decision for you and your needs.
Designated access standards cannot be achieved through care provided to you at a local VA facility or through a VA provider.
There is not a full-service VA facility near where you live.
You're qualified for the Veterans Choice Program (VCP) because you're "grandfathered" under the distance eligibility provision:

You must be eligible under the VCP's 40-mile criterion and continue to reside in a location that would qualify you under this criterion;
You live in North Dakota, South Dakota, Montana, Alaska, or Wyoming; or
You live in another state and received care between June 6, 2017, and June 6, 2018, and required care before June 6, 2020.

You cannot receive the service you need at a local VA facility.
The medical service line doesn't meet the VA's quality medical standards.
Rehabs That May Accept TriWest Insurance
American Addiction Centers (AAC) owns and operates facilities at various locations nationwide to provide you or your loved one addiction and mental health care.
Find Rehabs That Accept TRICARE Plans Near Me
About The Contributor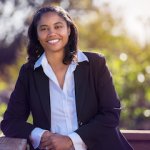 Nitara Osbourne, M.Ed., is an award-winning writer and Content Specialist at American Addiction Centers.
---