What if My Rehab Center is Out of Network?
* These fields are required

Especially when it comes to drug and alcohol treatment, navigating the ins and outs of healthcare insurance can seem daunting. When people start talking about in-network versus out-of-network providers, Preferred Provider Organization (PPO) plans, Health Maintenance Organization (HMOs), and out-of-pocket maximums, it's easy to tune it all out and put off treatment for another day.
In reality, though, healthcare isn't all that complex—and treatment is vital. A few minutes of reading is all you need to gain a basic understanding of in-network and out-of-network treatment options. And even if a rehab facility is out of network, it doesn't mean it's necessarily out of reach financially.
Read on to learn more about out-of-network rehab insurance, coverage, benefits, and more—and to discover how to get in touch with a host of professionals that can walk you through the insurance maze and the entire admissions process.
What Does it Mean if a Facility or Provider is Out-of-network?
Insurance companies typically create a network of healthcare providers, facilities, and physicians that then provide care to their members. Providers within each network, aka in-network providers, have contracts with the insurance companies in which they agree to offer specific (typically lower) prices and services for insurance plan members. For example, a healthcare provider may normally charge $200 for a service, but as an in-network provider for ABC Insurance, it might charge ABC patients only $90 for the same service.1
If a provider is out-of-network with a specific insurance company, it means it isn't part of that company's network, which is to say it's not contracted to provide special services or pricing. As such, it can charge patients a much higher rate in some cases.1
So how does it affect your coverage or pricing if you choose an out-of-network rehab provider?
Simply put, it depends, as in-network versus out-of-network coverage varies. For example, your plan may offer some coverage for out-of-network care, but it'll probably be less than what it provides for in-network care.  For instance, your plan may pay 80% of your costs with an in-network provider but only 60% with an out-of-network provider. Here's a breakdown of some of the more common insurance provider types and their out-of-network coverage.1
Preferred Provider Organization (PPO) plans often offer out-of-network coverage. And while you typically don't need a referral to use out-of-network providers, you'll likely pay a larger percentage of the costs than you would with an in-network provider.
Point-of-Service plans (POS) plans are similar to PPOs, but you'll likely need a referral from a primary care provider in order to see a specialist.
Other insurance plans, such as Exclusive Provider Organization (EPO) and Health Maintenance Organization (HMO) plans, don't pay any benefits for care (except for emergency services) from out-of-network providers.
Note, however, that as of Jan. 1, 2022, the No Surprises Act provides some protection against surprise bills from out-of-network facilities and doctors. These regulations also mean providers have to supply you with clear information about costs and options, which can make it easier to evaluate out-of-network care and truly understand the financial implications.2
Why Do People Sometimes Choose Out-of-network Providers?
Despite the potential coverage limitations of out-of-network providers, some people may still choose to use them for a host of reasons, including:
Patients may need emergency care—or medical assistance while traveling—in locales where there are no in-network providers available.
Patients may prefer to see a trusted practitioner that's out of network due to their long-standing history and high degree of trust with the provider.
An out-of-network specialist or specialty facility may offer the best treatment to fit the needs and wants of the patient.
Patients may have selected an in-network provider (e.g., a hospital), but that provider uses out-of-network services, such as anesthesia or lab services.
Some people may believe they get a higher level of care when their providers are not contractually obligated to offer lower rates via in-network contracts.
When it comes to out-of-network benefits for rehab, patients may opt for an out-of-network provider simply because the treatment center offers the services (or perhaps the location or amenities) that best meet their needs.
Can I Go to an Out-of-network Rehab Facility or Treatment Program?
The simple answer is yes. Health insurance often covers rehab for substance use disorders and various forms of mental health treatment. And no matter what type of insurance you have, you can always seek treatment at in-patient and out-patient facilities that are out-of-network. But depending on your insurance, treatment may cost you more, or it may not be covered by insurance at all. That said, if the care that's most suitable to your needs is out-of-network, potentially improved health and happiness may be well worth the possible added cost.
Here are a few things to consider before you opt for an out-of-network treatment provider.
Out-of-network coverage. Before you get too deep into your exploration, first determine if your insurance offers any coverage for out-of-network providers.
Percentage Breakdowns. If your insurance allows for use of out-of-network providers, determine what percentage of treatment fees you'll pay for in-network versus out-of-network care. For example, you may end up paying 20% of treatment costs for an in-network provider but 50% of fees for an out-of-network facility.
Referrals. Does your insurance require a referral (perhaps from your primary healthcare provider) before it will pay for treatment at an out-of-network provider?
Billing Practices. Some insurance companies bill out-of-network claims differently than in-network claims. For example, you may be billed directly for services and then have to submit a claim to recoup the costs. In this is case, it's more of a logistical hoop to jump through than a financial one, but it's important to understand the process from the start.
Out-of-Pocket Maximums. Your out-of-pocket maximum is the greatest amount of money you'll pay each year in deductibles, copays, coinsurance, etc. Once you reach this figure, your insurance typically pays 100% of covered costs for the remainder of that year. Some insurance companies may not count fees for out-of-network providers toward these out-of-pocket maximums. Or, they may have a second, higher, out-of-pocket maximum for these out-of-network providers. Bottom line: It's important to investigate your coverage thoroughly.
Opting for an out-of-network provider might sound like an insurmountable challenge. But at American Addiction Centers, we have who can help you investigate your insurance coverage and options. Our helpline at is available 24/7 to assist you in finding the treatment you need.
But even if you don't have insurance, treatment centers may be able to assist you in securing grants and scholarships, or they may even use an income-based sliding fee scale to cover the cost of treatment. Once again, our admissions navigators can walk through your financing options with you. Give us a call today and take your first steps toward recovery.
Insurance Coverage Survey
Rehabs That May Accept This Insurance
American Addiction Centers (AAC) owns and operates facilities at various locations nationwide to provide you or your loved one addiction and mental health care.
About The Contributor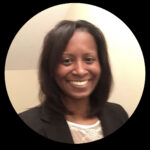 Cornesha Broadway received dual Master's degrees from both Louisiana Tech University in Health Informatics, and Tulane University in Information Syst … Read More
---