Treatment for an alcohol or drug problem often entails removing the client from the parts of their life that contribute to the desire to abuse illicit substances.
For some clients, they have some things that work in their favor to the point where a clean break is not necessary. Outpatient treatment centers are a way for these clients to control and manage their addictive impulses while still being a part of the outside world.
What is Outpatient Rehab?
Outpatient treatment can work for those who abused their drugs of choice in small amounts or for a short period of time (for example, if a friend or family member recognized the warning signs of addiction and had a conversation, or staged an intervention, at the earliest possible moment).
A client who is in this stage of an addiction will still experience withdrawal symptoms, but not nearly as severe as one who needs inpatient treatment.
A doctor might feel that the client is capable of weathering withdrawal without fear of lasting psychological or physical damage or relapsing if the cravings become too great. In this case, the doctor might suggest outpatient treatment and recommend an appropriate facility.
Outpatient treatment allows the client to resume (or continue) important parts of normal life, such as job or school responsibilities, and spend time with family while still making time for rehabilitation and counseling.
And that could mean a substantial amount of time; clients are still expected to show up for regular treatments, counseling sessions, and group meetings, participating as fully as possible, doing regular homework assignments, and otherwise engaging in the same activities than an inpatient client would.
Such a schedule could account for several hours every day or even an entire day, which might require taking a day off work or sacrificing half a weekend.
Addiction Treatment Process
Outpatient Programs
How Does Outpatient Treatment Work?
The length and nature of the visits depend on the state of the client's substance abuse. To better determine what type of therapy is required, outpatient treatment is usually broken down into categories.
Structures of Outpatient Treatment Programs
Intensive outpatient treatment is focused on relapse prevention, and it share a few similarities with the services of inpatient programs. Clients in an intensive outpatient program usually check in for three days a week, for 2-4 hours at a time.
Partial hospitalization outpatient treatment is offered to clients who have a stable living environment but need ongoing medical observation. These programs are typically offered at hospitals, where clients will have to check in for 3-5 days a week, for at least 4-6 hours a day.
Therapy and counseling on an outpatient basis tend to be combined with other forms of rehabilitation or used as ongoing follow-up services after discharge from inpatient programs.
It could be broken up into two evenings of 90-minute sessions conducted back to back (a group meeting, perhaps, followed by a class on psychoeducation, which may involve the attendance of family members).
The third evening could have 30 minutes of one-on-one counseling, 90 minutes of family therapy, and 60 minutes of skills training (like communication, social, and interpersonal skills, to learn to say "no" to the offer of a drink).
What are intensive outpatient programs?
While in an intensive outpatient program (IOP), a client's goal will be to refine his or her plans for reintegrating fully into society. This type of outpatient program has a few things in common with inpatient programs, in that the schedule is fairly structured.
IOPs generally require participation between three and seven days a week. According to the American Society of Addiction Medicine, initial intensive outpatient treatment should require clients to have "a minimum of nine hours of therapeutic contact per week." This could be, for example, three hours of treatment on three days (or evenings) of the week.
Benefits of Outpatient Treatment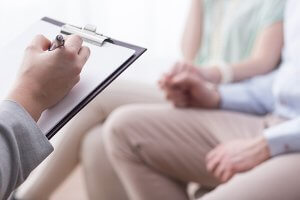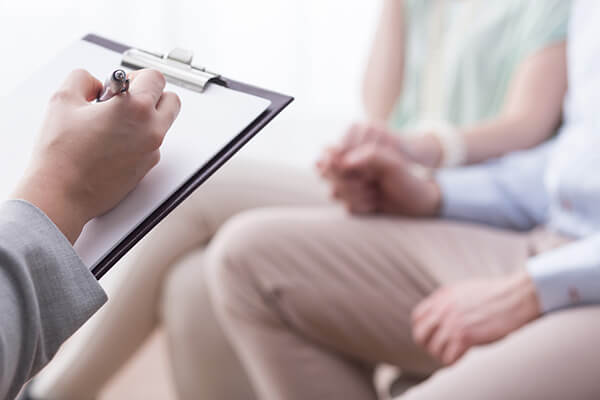 The example of the psychoeducation class is an illustration of how family involvement and the mechanics of outpatient treatment overlap.
Psych Central
 explains that during outpatient treatment, a client is not separated from family members, as would be the case for inpatient treatments. Spouses/partners, children, parents, siblings, etc., will see their loved one in the morning, at the end of the day, and during therapy.
Multiple layers of involvement and engagement with the client during the treatment process is a huge component of recovery, and the education and insight that come with family members (or even close friends) coming along to treatment sessions, and seeing the effects of the treatment bear out on a day-to-day basis, can be a massive boost to the client.
Since outpatient programs place a great deal of emphasis on health and recovery in the client's own life, the involvement of aftercare support groups is a big component of entrusting a client with outpatient care. While inpatient clients would be expected to join and attend groups like Alcoholics Anonymous, regular involvement with such groups for outpatient clients takes on extra dynamics.
How long does outpatient treatment last?
Addiction is different for every person who suffers from the mental disorder. Therefore, programs should be customized to fit each person's unique needs. How long someone is in an outpatient treatment program will vary based on many things, such as type of addiction, time spent with a substance use disorder, if they have a co-occurring disorder, etc.
Challenges of Outpatient Treatment
For many people and families, the thought of staying in an expensive facility, with other recovering addicts, going to meetings, and participating in group activities for as long as a month, can seem intimidating and tedious.
For these people, outpatient rehabilitation is the preferable option (compared to inpatient treatment). It costs less and is less intrusive on everyday life than inpatient treatment.
Being a client at an outpatient treatment center is not for everyone, no matter how appealing it may seem. Regardless of inpatient or outpatient status, a client is still in recovery, and this means being prone to the temptation to relapse.
Relapsing in Treatment
Relapsing during outpatient treatment can threaten to undo weeks of progress and hard work.
A post-treatment world can be confusing and frustrating, even for a client whose addiction was not severe enough to warrant inpatient therapy. Psychology Today calls overconfidence "addiction's blind spot."
Many people in recovery—some of whom received outpatient treatment—relapse because they felt that they were in complete control of their impulses and temptations.
Outpatient therapy is a big responsibility because the freedom to go home means that the client has to stay firm on the lessons learned in rehab. The doctor has to trust that the client will be able to live cleanly on their own (albeit with a little help).
The likelihood of relapse is a significant factor in determining whether a client can safely live at home without jeopardizing the pharmacological and psychological treatments of therapy. Any problems or deviation, especially if the behavior becomes consistent, could see the outpatient status being terminated and the client encouraged to check into a residential treatment center for inpatient care.
Relapse can demonstrate that the client is not yet ready to be entrusted with the full benefits of outpatient therapy. In these instances, admission to an inpatient treatment center is the next logical course of action.
Outpatient clients are no less prone to relapse than inpatient clients, and aftercare support groups are there for both.
Does outpatient treatment include detox?
Detox as a period of early abstinence, in situations where doing so would not be excessively uncomfortable or potentially dangerous, might be incorporated into certain outpatient substance abuse recovery programs. However, many outpatient treatment programs focus primarily on behavioral therapies and may be less equipped to provide the medical monitoring and, if needed, medical interventions required to keep someone safe and comfortable during withdrawal.
A more specific question might be whether a medical detox can take place on an outpatient basis. Though some of the more relatively intensive outpatient programs—partial hospitalization, for example—might be equipped to administer medical detoxification and withdrawal management protocols for program participants, given the risks of severe withdrawal symptoms and potential withdrawal complications with several substances, (including alcohol and opioid drugs) many medical detox programs will take place in an inpatient or residential treatment setting.
Paying for Outpatient Treatment
The Journal of Substance Abuse Treatment identified finances as one of the biggest barriers to entering treatment for a lot of people. The more affordable prices of outpatient therapy make it a very valuable option for families looking to help their loved one.
By their nature, outpatient treatment centers charge less for their services than inpatient facilities, as there is no question of providing accommodation and meals to clients. Similarly, outpatient treatment centers typically do not offer detoxification services, such as IV drips or associated medications, although such resources may be on hand in the event of an emergency.
Instead, outpatient treatment costs mostly go toward the basics of therapy sessions, classes, and onsite drug tests. While some inpatient facilities offer services like swimming, art classes, yoga, or nature excursions, outpatient treatment centers are often not set up to go in those directions, so clients do not have to pay for those services.
These facilities often focus entirely on the traditional, conventional treatment approaches, and then leave the client free to work on family, normal life, and their job and/or school.
Notwithstanding the lower costs, some clients may still struggle to cover the bill, especially those who do not have appropriate health insurance coverage. For that reason, many outpatient treatment centers will offer some form of financial assistance to clients, such as sliding scale payment plans, financing options, and other services that may be available to eligible low-income or low-urgency clients.
How to Find Outpatient Treatment Centers Near Me
There are a few things a client can research when choosing an outpatient treatment program, including:
If their specific substance use disorder or other mental health disorders are treated there.
The types of therapies offered. This should include some range of cognitive behavioral therapies and other types of talk therapies. These can be done in group or one-on-one settings.
Proximity to their location. The point of outpatient is to give the client the freedom to live at home during treatment. One located nearby would encourage participation.
Is outpatient treatment right for me?
Outpatient treatment centers aren't for everyone, but for clients who do not have severe addictions, who cannot afford residential programs, or who can't take an extended leave of absence from work or school, this method of therapy can be very effective and feasible.
Outpatient rehabilitation offers simultaneous work in substance abuse recovery, as well as occupational and social functioning, that inpatient treatment does not cover (for the good of the clients who require the services of inpatient facilities).
For the right kind of clients, outpatient programs can reduce the severity of co-occurring substance abuse and mental health concerns while boosting sobriety and educating family and friends on the challenges and opportunities of recovery.
The Rise of Outpatient Treatment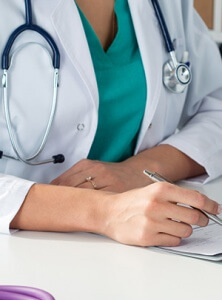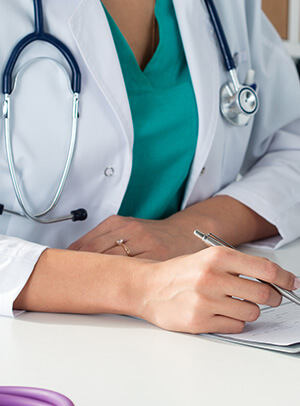 More and more clients are being referred to outpatient treatment centers. Advances in pharmacology and psychology have created an environment where increasingly effective and efficient substance abuse remedies can be delivered in an outpatient setting, without the need for clients to stay overnight.
Hospitals and Health Networks
 writes that changes in insurance reimbursement policies, as well as the rise of alternative payment models (like accountable care organizations, which are groups of doctors, hospitals, and healthcare providers voluntarily working together to give coordinated, high-quality care to eligible patients), have made providers step up by delivering increased healthcare standards across the spectrum, putting outpatient and inpatient services on a more even keel.
In 1995, the International Journal for Quality in Health Care conducted a study that identified eight characteristics of ideal psychiatric outpatient care:
Accessibility of the care
Contentedness with treatment
Relationship between staff and client
Continuity of care
Professionalism of staff
Client information and co-influence
Treatment environment
Cost of care
The journal's study also found the staff's empathetic qualities (being interested in the clients, listening to them, understanding them, and respecting them) were valued the most by clients.