Table of Contents
---
A substance abuse problem does not only affect the individual abusing drugs or alcohol; it affects every layer of the person's life, including relationships, family, and children. For that reason, treating clients with children requires a distinct approach. Clients' sons and daughters need to be involved in the therapeutic and rebuilding processes. To that effect, drug rehab centers for those with children often employ creative and comprehensive methods to make recovery a bonding and healing experience for a family that has been rocked by addiction.
---
Living with Addiction
The problem of parents abusing substances while sharing a home with their children is a big one. The Child Welfare League of America documents that 12 percent of children (under the age of 18) live with an adult who drinks dangerously or uses drugs. Many factors can contribute to a parent or a guardian using drugs in the proximity of a child. Raising a child (or a teenager) is a stressful experience in and of itself; if combined with other factors, such as financial difficulties, pre-existing mental health conditions, and relationship difficulties (or not having a partner with whom to share responsibilities), a frustrated and depressed parent can resort to drinking and taking drugs (both legal and illegal) to find some escape.
Drugs and alcohol are no longer the purview of the young and reckless. The Annals of Epidemiology notes that by 2020, the number of Americans aged 50 and up who abuse a prescription medication will hit 2.7 million. The Journal of Mental Health Counseling found that 11 percent of women over the age of 59 have an addiction to their prescription medication. A number of risk factors may help determine why a woman of that age may resort to abusing her meds:
Empty nest syndrome
Difficulty adjusting to retirement
Chronic or acute pain
Deaths of friends and family members at a similar age (a reminder of mortality)
Having to depend on others for assistance (financial, material, etc.)
The damage caused by a drug addiction in the family can very deep. As far back as 1982, the Child Abuse and Neglect journal found that in 84 percent of families where there was drug abuse present, there were also issues with some form of child abuse and neglect (whether physical, emotional, or sexual). Most kinds of addiction carry a dynamic of shame and guilt (which is why attempting to hide signs of the drug abuse is one of the signs of an addiction). When a family is affected by a parent drinking too much or using drugs, the effects are felt across the board.
Providing for Parents
For that reason, drug rehab centers that offer services geared towards parents will ask mothers and fathers to include their children as participants in formal therapy sessions. This provides an opportunity for parent and child to discuss the difficulty and trauma caused by the addiction, but in a safe and controlled environment that leads to positive and healthy outcomes.
To better facilitate this environment, different facilities provide different levels of accommodation for children. Some offer daycare services; others might even provide educational or residential services, to ensure that the children are getting the right kind of intellectual stimulation, and a safe place to stay while their parents go through counseling.
Yet other facilities might reach out to extended family (such as grandparents, uncles and aunts, or godparents), and work with these people on arranging accommodation, childcare, or education services for the children. Researchers writing in the Occupational Therapy in Mental Health journal reported that in a study they conducted, parents who drank or abused drugs felt comfortable doing so, and enjoyed the familiarity of their addictive lifestyle.
For children, however, a sense of routine and discipline is paramount, as this is what helps them develop into responsible and mature adults.
To that effect, caseworkers at a drug rehab center will work to ascertain that the child is being placed in a living situation where there is no history of abuse or neglect, and that the extended family members who assume temporary responsibility for the child have a stable home life.
Such an examination is comparable to how a caseworker from an adoption agency will maintain a close relationship with the parents of an adoptive child.
There is further precedent for this; a 2008 report by the US Census Bureau showed that 1.6 million children live with their grandparents, with neither of their own parents in the picture. Of the children who do not live with their mother or father, 55.5 percent live with grandparents, and 19 percent reside with other extended family members.
Fear of Losing Children as a Barrier to Seeking Treatment
Having such a foundation ensures that children are adequately taken care of while their parent receives treatment, and it also reassures a parent that their child is being looked after, allowing the parent to focus wholeheartedly on getting better.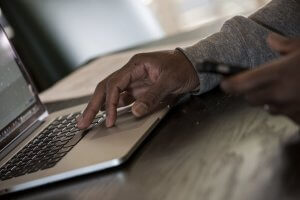 That particular dynamic is an important one, because addicted parents often try to dodge treatment by using the fear of what will happen to their children as an excuse to stay at home. A 1995 study published by the Journal of the National Medical Association found that of all the reasons offered by a group of addicted women as to why they did not want to receive treatment (such as an inability to pay or shame in admitting a problem), the responsibilities of being a wife or a mother were the most commonly cited reasons, given by 55 percent of respondents. Forty percent confessed that they were afraid someone would take their children away if their enrollment in a treatment program amounted to admitting a substance abuse problem. There is a logic to such concerns, but that is often how an addiction works; it hides behind logic to keep surviving (like another excuse cited by women in the study, which was that they needed drugs and alcohol to deal with their stress).
So, when a drug rehab center steps in and says that the client's children will be taken care of, either on site or by a trusted relative, it removes a barrier that an addicted client may be compelled to put up.
However, every client is different, and these differences are magnified when children are in the picture. The Journal of Substance Abuse Treatment found that, sometimes, having children was what motivated a mother or a father to enter treatment; specifically, the fear of losing custody of the children was the convincing factor.
Drug Rehab for Parents with Older Children
When it comes to older children, addicted parents may be given the option of outpatient care (although this depends on a number of other factors, such as the severity of addiction). Outpatient care allows a client the freedom to return to home after participating in counseling sessions and meetings, thereby permitting a parent to spend time with children after 8-9 hours of treatment at the rehab center.
However, this freedom comes with a higher threshold of accountability. Evidence of substance abuse being resumed, or treatment protocols not being followed, could result in the recommendation that the outpatient status be revoked, and the client be transferred to an inpatient program (where clients reside on site). Children would then be placed in the care of an extended family member.
Family Therapy and Play Therapy
As part of treating an addicted mom or dad, a drug rehab center will incorporate elements of family therapy into the program, which shows clients how they can talk to their children about the issue. The conversations will address the psychological reasons behind the abuse, the effects of the addiction, and what the future holds. Discussing such topics in the context of a family dealing with a substance abuse problem is never easy, but the therapist will facilitate the conversation to the point where every voice is heard.
For very young children, the dynamic is understandably different. For addicted fathers and mothers in those situations, a treatment program might involve the children through the medium of play therapy, which creates a safe and controlled environment for children to express their fears and concerns without fear of triggering an angry, drug-fueled response from their parent. Psychology Today explains how toys can be used to tap into the hitherto-inexpressible trauma that children have to bear as a result of their parents' drug and alcohol abuse. Play therapy, says the Psychology Today writer, is like a window into the child's mind, and such insights are vitally necessary in rehabilitating both the substance-addicted mom or dad, and a child who has to learn how to trust the parent again.
Such insights do not come easily, which is why this is part of the treatment offered by some drug rehab centers. Parents who are involved with their child's play therapy felt that the experience was good for them, as it created a controlled environment where the discussion of the addiction was constructive and illuminating, according to the Alcoholism Treatment Quarterly journal.
Helping Parents Be Better Parents
Regardless of what form of therapy is used, one of the primary goals of the process is to rehabilitate clients to thrive in the outside world. For moms and dads, the definition of "thrive" here is to become a responsible parent. In the same way that other therapy programs might focus on helping clients re-enter the job market, a rehab program for parents will prioritize helping a father or mother learn how they can be the best possible parent to their children. This may include some prep work to get a stable job, but the primary aim will be improving and developing life skills that are most relevant for raising children.
The practice appears to be working. In July 2000, the Journal of Substance Abuse Treatment wrote that inpatient treatment programs "specifically designed" for addicted mothers and their children demonstrated encouraging results. Researchers examined a residential drug rehab program for 35 women and their young children (23 in number) in rural South Carolina that addressed issues of addiction as well as parenting in the women, and the emotional and behavioral development of the children. The women who completed treatment had improved scores on the severity of their addiction and levels of parental stress, and the children scored better on behavioral and emotional functioning, at 6-12 months after the program ended.
The researchers concluded that "residential treatment has benefits for mothers and their children," an outlook that is incredibly promising and optimistic for families pushed to the brink by a mother or father who has fallen under the sway of drugs and alcohol.