More Topics on Paying for Treatment
Intervention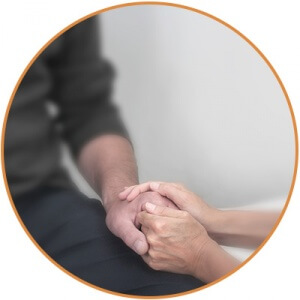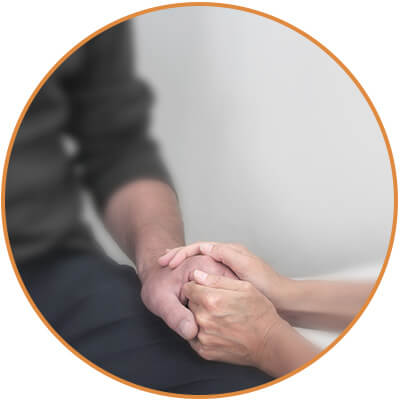 Some people with alcoholism are aware of the disease and the dangers it can cause. But some people with alcoholism remain convinced that the disease is not serious, or that it can be handled through willpower and strength. These people may need a conversation about addiction and its consequences before they will agree to get treatment. That conversation is known as an intervention.
Some families hold this talk informally, sitting down as a group without preparation or outside support. But some families hire outside help, so they can both understand what alcoholism is and how to persuade the person to get care. These families may incur costs as they plan.
A flat fee for an intervention may be between $2,500 and $10,000. But there are other expenses the family might be asked to pay, including costs for room and board for the person running the intervention. If the professional running the intervention is asked to transport the person to care after the talk is through, there may be more costs involved.
Medical Detox
Sometimes, the damage from persistent alcohol abuse can linger long after the last drink has been ingested. Medical detox programs combine medical therapies with physical support, so people can get sober without falling ill and/or resorting to a return to alcohol use and abuse.
As part of medical detox programs, teams look for signs of complicated withdrawal, which the U.S. National Library of Medicine suggests can be characterized by:
Agitation
Seizures
Hallucinations
Confusion
If and when they appear, the proper therapies are provided to alleviate the distress. Once the program is complete, the person is escorted to some form of rehab to continue the healing process.
Families choosing to pay for detox out of pocket might be expected to pay between $500-650 per day, and programs can last for several days
.
Residential Care
This form of rehab is designed for people who cannot avoid the temptation to drink when they are living in the community. Many people find that temptation too difficult to avoid.
Consider this: An article in USA Today suggests that the average American spends $1 out of every $100 on products containing alcohol. Someone living at home could be tempted to tap into alcohol in the home, which could necessitate a return to the beginning of the recovery process.
In a residential program, people move into a facility to get care for addiction, and that facility provides no access to alcohol. In a program like this, people have around-the-clock access to treatment teams that can help. To some, that can be a help that is well worth the price.
Unfortunately, the price for this kind of care can be rather high. Charges for medications, therapy, food, and housing can all add up rather quickly, making this one of the most expensive rehab options available.
Families hoping to pay out of pocket for this service can expect to pay $500-650 per day, and most programs last for weeks.
Partial Hospitalization Program
People utilizing this option continue to live at home, but they spend part of almost every day within the walls of a treatment center. While they are working in the treatment center, they may access in-depth and comprehensive therapies that could help them to gain control of even an entrenched form of alcoholism. Some partial hospitalization programs also assist with medical difficulties caused by alcoholism, including nutritional deficiencies and muscle wasting.
Since people utilizing a partial hospitalization program continue to live at home, the costs associated with care may not be as high as those associated with residential care; however, it is not uncommon for families to pay $350-450 per day. These programs also last for weeks, not days.
Outpatient Care
This form of treatment is designed to help people deal with an alcoholism issue while they continue to live at home and attend to their everyday duties. Someone in a program like this might get therapy for hours each week, but there may be no physical monitoring involved, and there may be no need for fees involving room and board.
These programs can seem like a bargain, as families might need to pay just $250-350 per day.
Outpatient care is, however, the least restrictive form of care, and sometimes it doesn't guard against relapse in the same way that other forms of treatment do.
A study of the issue published in Drug and Alcohol Dependence found that about 45 percent of participants of an outpatient program for alcoholism had relapsed. That means nearly half of these people just did not recover.
Some families mitigate this worry by using outpatient care as a last step. Once people move through residential and/or hospitalization programs, they then utilize outpatient care. This could be a good idea for people who want to keep costs down while keeping the chances of success up.
Sober Living
Some people who participate in outpatient care do not feel strong enough or experienced enough to return to their lives in their communities. They may no longer need inpatient support, but they need a little extra help in order to boost their sobriety skills. Sober living homes can help to fill that need.
A sober living facility is filled with people in recovery from alcoholism, drug abuse, or both. The rules of the facility ensure that the space is clean and sober, and everyone in the facility works to support one another. Some find it an appealing and helpful step on the way to lasting sobriety.
Sober living home costs can vary, but they average about $1,500-2,500 per month. Missing a payment can result in expulsion from the home.
Aftercare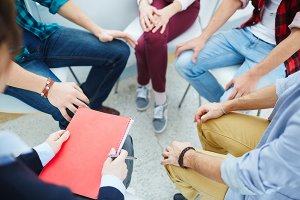 At the end of a formal treatment program, some people need assistance with skills associated with sobriety, and they might need continued outpatient assistance with a mental health provider. Some programs can assist with this service, but some refer people to local providers, and costs can vary dramatically.
In addition to using aftercare counseling, some people lean on support groups like Alcoholics Anonymous. According to AA World Services, these groups are not run by mental health professionals, so services involving diagnosis and/or therapy are not provided. But the opportunity to discuss addiction openly, and learn from people who have worked on their alcoholism issues, could be useful for some people as they work on their addictions.
The Benefits of Care
While addiction care can be costly, the benefits can be plentiful. For example, in a study in the journal Addiction, researchers found that people who got formal care for an alcoholism issue were more likely to be sober three years later, when compared to people who attempted recovery without outside help. Clearly, the costs associated with care can be worth it, if they can deliver results like this.
Investing in health is never wasteful. In therapy, you can tap into a team that will work to understand how your alcoholism developed, and what you will need to do with your alcoholism, so you will have yet more control in the future. With that newfound strength, you could pull together the life you always wanted. You could get that big promotion or pay off your debt. You could avoid late penalties on your bills, and you'll save money by simply not buying alcohol. In short, your expenses could be paid back quickly, but that investment is required to get the process started. Are you inspired to change?