American Addiction Centers and the Addiction Treatment Revolution
It's often said that necessity is the mother of invention. Considering the ongoing opioid epidemic and the 14 million adults with alcohol use disorder, the demand for addiction treatment is rising. The onset of the coronavirus pandemic has caused stress on the addiction treatment industry, challenging traditional treatment methods. In short, there is an ongoing need for a modern revolution in the addiction treatment industry.
American Addiction Centers (AAC) recognizes that we're living in a rapidly changing world. The methods we used to treat addiction yesterday may not be feasible tomorrow. As such, American Addiction Centers, long an innovator in the addiction treatment industry, is committed to providing high-quality care in both a traditional and modern setting.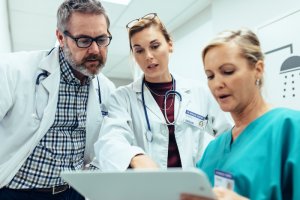 Why We Need an Addiction Treatment Revolution
For the longest time, there has been ongoing debate about the nature of addiction. Addiction hasn't always been considered a brain disease. For many decades, addiction was considered a moral failing. As such, programs like the 12-Steps, which stress abstinence and overcoming addiction solely through force of will, were one of the few treatment options available. While the 12-Steps and programs like Alcoholics Anonymous have helped millions overcome addiction, they're by no means one-size-fits-all treatment programs. Some individuals need more help than the Big Book.
It follows the shift from viewing addiction as a moral failing to viewing addiction as a brain disease was a significant revolution in addiction treatment. This shift enabled medical professionals to assess the environmental and genetic causes of addiction, in addition to social causes. Various types of therapy, such as Cognitive Behavioral Therapy (CBT), became commonplace in addressing the root causes of addiction. Medical detox became widely available and helped to ease uncomfortable withdrawal symptoms. Overall, many treatment facilities, American Addiction Centers included, are now able to offer a holistic, medical assessment and treatment for addiction.
Once again times are changing. We're currently living through the fourth Industrial Revolution (depending on who you ask). Digital technology and automation are drastically changing all facets of the economy. Like many other industries, the addiction treatment industry is moving to make use of these new technologies and innovations.
American Addiction Centers Future Plans
As stated, the coronavirus has caused trouble for the addiction treatment industry. While American Addiction Centers was not spared from the COVID-19 disruption, AAC has emerged reignited and ready to continue its work as an addiction treatment innovator.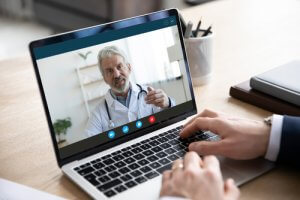 AAC remains committed to providing high-quality care throughout the duration of the COVID-19 pandemic. For those who want to participate in traditional addiction treatment methods, AAC has you covered. Our residential treatment facilities remain open and accepting of patients. Our new safety measures are designed to give you and your loved ones peace of mind during the pandemic. Further, Addiction Labs of America, which is owned and operated by AAC, allows us to conduct COVID tests for all our patients at the first sign of symptoms.
For those recovery, AAC is offering routine virtual support meetings. While we may be stuck in quarantine, that's no reason to abandon one's recovery. AAC stands ready to help our alumni keep sober, and to extend a helping hand to those in need.