Mental Health & LGBTQ+ Pride
Between Juneteenth and LGBTQ+ Pride, June has become a home to raising awareness about the experiences of two marginalized groups: Black Americans and those within the LGBTQ+ community. One group celebrates their freedom from slavery and the other celebrates their freedom to feel proud of who they are. Despite the fanfare and advocacy, there are still people who struggle with mental health conditions and substance misuse in both communities.
Substance Abuse and Mental Health Services Administration (SAMHSA) hosted a fireside chat in the middle of June about such issues.
Admiral Rachel L. Levine, the Assistant Secretary for Health for the U.S. Department of Health and Human Services, interviewed Congressman Ritchie Torres during this webinar. Congressman Torres represents New York City's 15th district in the South Bronx, serves as vice chair of the committee on Homeland Security, as well as a committee member of financial services.
Congressman Torres also happens to be openly gay and spoke candidly during this interview about his own past personal battles with substance misuse, depression, and how he contemplated suicide seven years prior to winning his seat at the table as an elected official.
Congressman Torres's story didn't end in tragedy. Instead it culminated in Ritchie Torres becoming the first openly LGBTQ+ person of color elected official from the Bronx, and it's a journey in which he continues to proudly walk.
If you're struggling with mental health conditions and substance misuse, there are resources to help. American Addiction Centers (AAC) is a nationwide leader in addiction treatment and provides specialized programs tailored for the unique needs of the LGBTQ+ community. We provide medical detox, inpatient and outpatient treatment, and aftercare planning. Please reach out to get the help that you need.
LGBTQ+ Community & Mental Health Experiences
LGBTQ+ rights, advocacy, and awareness have progressed and evolved over the last 50 years. Gay, lesbian, bisexual, and transgender characters are supporting and main characters in mainstream movies and television shows, not just irrelevant, interchangeable, and underdeveloped plot devices. Service men and women can serve openly in our armed forces. Marriage equality was made the law of the land in all 50 states. Professional athletes, musicians, actors, actresses, and political leaders have "come out" as lesbian, gay, bisexual, or transgender.
These are all important and necessary milestones (or steps) for progress to take place. It gives those in the community hope.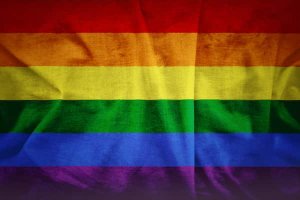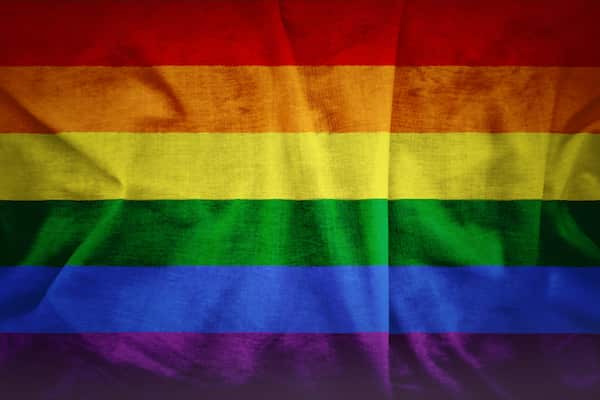 An empowered, openly LGBTQ+ character in a movie says not only to LGBTQ+ people but to everyone, "your stories matter." The face of an openly LGBTQ+ athlete smiling while playing at the NBA Finals, walking the red carpet, or singing a song that hit the Billboard's Top 100 tells the world, "It's okay to be who you are." Even if you don't serve in the military, having the opportunity to serve the country that you love without having to pretend to be someone you are not, is empowering.
All of this progress may give many the illusion that everything is equal, fair, and that there is nothing left for the LGBTQ+ community to advocate for.
However, despite the progress, the reality is that there is still a struggle with stigma, shame, and acceptance that makes LGBTQ+ individuals vulnerable to mental health issues, including depression, anxiety, and addiction.
In a 2019 National School Climate Survey conducted by the Gay, Lesbian, & Straight Education Network (GLSEN) between April through August of that year:
42.5% of LGBTQ students felt unsafe at school due to their gender expression.
37.4% of LGBTQ students felt unsafe at school due to their gender.
59.1% of LGBTQ students felt unsafe at school due to their sexual orientation.
Furthermore, regarding suicide:
LGBTQ youth are more than 4x as likely to attempt suicide compared to their peers.
It's the second leading cause of death among individuals [in general] between the ages of 10-24, yet LGBTQ youth are at a higher risk.
LGBTQ youth are not prone to be suicide risks due to their gender identity or sexual orientation. However, they are at a higher risk due to being stigmatized and mistreated.
At least one LGBTQ youth attempts suicide every 45 seconds in the United States.
According to the 2022 National Survey on LGBTQ Youth Mental Health, more than 50% of non-binary and transgender youth seriously considered an attempt at suicide.
People in the LGBTQ+ community use and misuse substances in greater numbers as compared with the general population. Not all, but many, turn to substances as a way to escape their negative thoughts, living circumstances, and internal shame and stigma learned through years of unequal treatment.
According to a 2019 National Survey on Drug Use and Health conducted by SAMSHA, amongst lesbian, gay, and bisexual adults:
16.2% struggled with alcohol and illicit drugs.
51.6% struggled with illicit substances.
64.6% struggled with alcohol misuse.
Additionally, many may experience mental health conditions such as depression to the degree that Congressman Torres did prior to being elected. Identity-based shame and experiences with homophobia or transphobia can be traumatic. Being bullied and/or discriminated against for who you are can weigh heavily on one's mental health. It may lead to mental health conditions such as post-traumatic stress disorder (PTSD) and may contribute to fueling addictions.
So while we celebrate progress, we recognize that there is still more work to do. Giving to and volunteering at organizations that support the LGBTQ+ community are solutions. But just as when it comes to any marginalized group, it's going to take a continued paradigm shift in the collective whole in order to create lasting change and true equality.
If you're battling substance misuse or a mental health condition, know first that you're not alone. AAC provides treatment in a welcoming and safe environment. Our team of licensed medical professionals is here to help you along your road to recovery. If you're currently in a struggle with an active addiction, please reach out to get the help you need today.