Effects of Drugs & Alcohol on the Reproductive System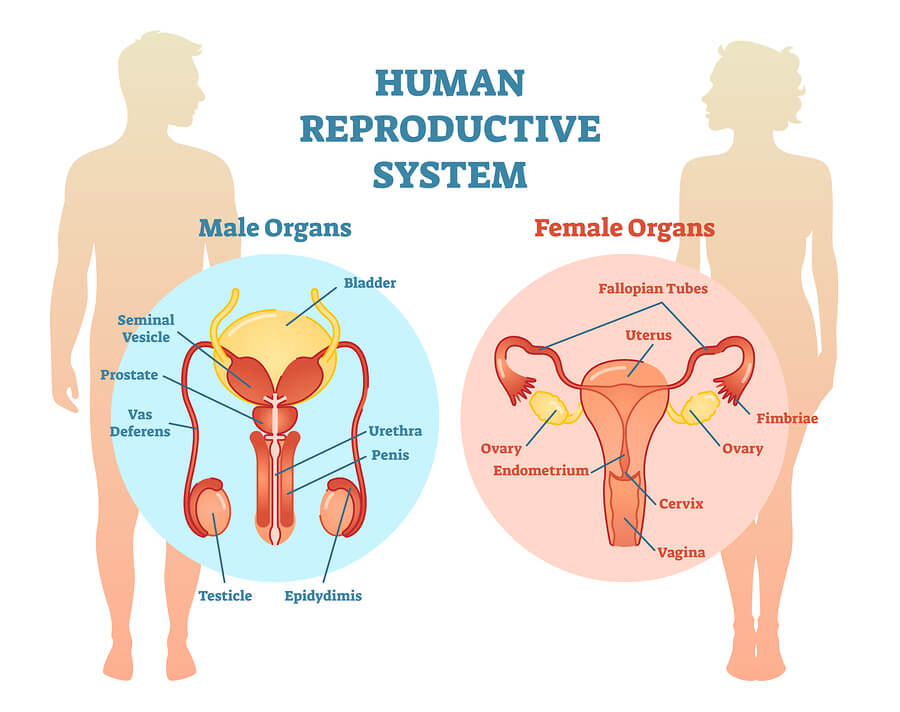 There is extensive research on the health issues of individuals with substance use disorders, and many of these effects vary by the type of drug a person uses, their level of abuse, genetics, and more.
This article is not designed to diagnose a reproductive health issue in anyone. It is to be used for educational purposes regarding the abuse of drugs and alcohol and reproductive health.
Effects of Substance Abuse on the Female Reproductive System
The overall body of research suggests that females may be more susceptible to long-term effects of a substance use disorder than males. Differences in size, weight, and hormone production can influence how substances are metabolized in the body, and females are generally at an overall disadvantage when the same amount of a substance is being used.
The manifestation of a substance use disorder in a woman may affect their reproductive health and organs in the following ways:
Effects of Substance Abuse on the Male Reproductive System
Men can experience numerous issues with reproductive problems as a result of a substance use disorder, which can include:
Ways to Get in Contact With Us
If you believe you or someone you love may be struggling with addiction, let us hear your story and help you determine a path to treatment.
There are a variety of confidential, free, and no obligation ways to get in contact with us to learn more about treatment.
The Effects of Drugs on Pregnancy
Use of drugs and alcohol during pregnancy can lead to significant developmental issues in the fetus. Many types of drugs and alcohol can easily be transferred to the developing child through the placenta.
The list of potential conditions that can occur in the child as a result of alcohol or drug use during pregnancy is numerous and include issues with low birth weight, premature birth, an increased risk of sudden infant death syndrome (SIDS), an increased risk of birth defects, and an increased risk for numerous developmental disorders. The drugs that carry significant risks include:
The Effects of Drugs on Fertility
Several different drugs are known to have significant effects on the fertility of both men and women. These include the following:
The Best Chances of Recovery
The overall body of research paints a grim picture for the prospect of healthy sexual functioning in people who have substance use disorders. The best way to deal with the issue is to get help, become abstinent, and remain in a long-term recovery program that can help you cope, deal with triggers, and change your behavior.
Some of the effects of drugs and alcohol may remit over time; others may not. Certainly, individuals who remain abstinent from drugs and alcohol will experience more positive effects compared to individuals who do not become involved in recovery.